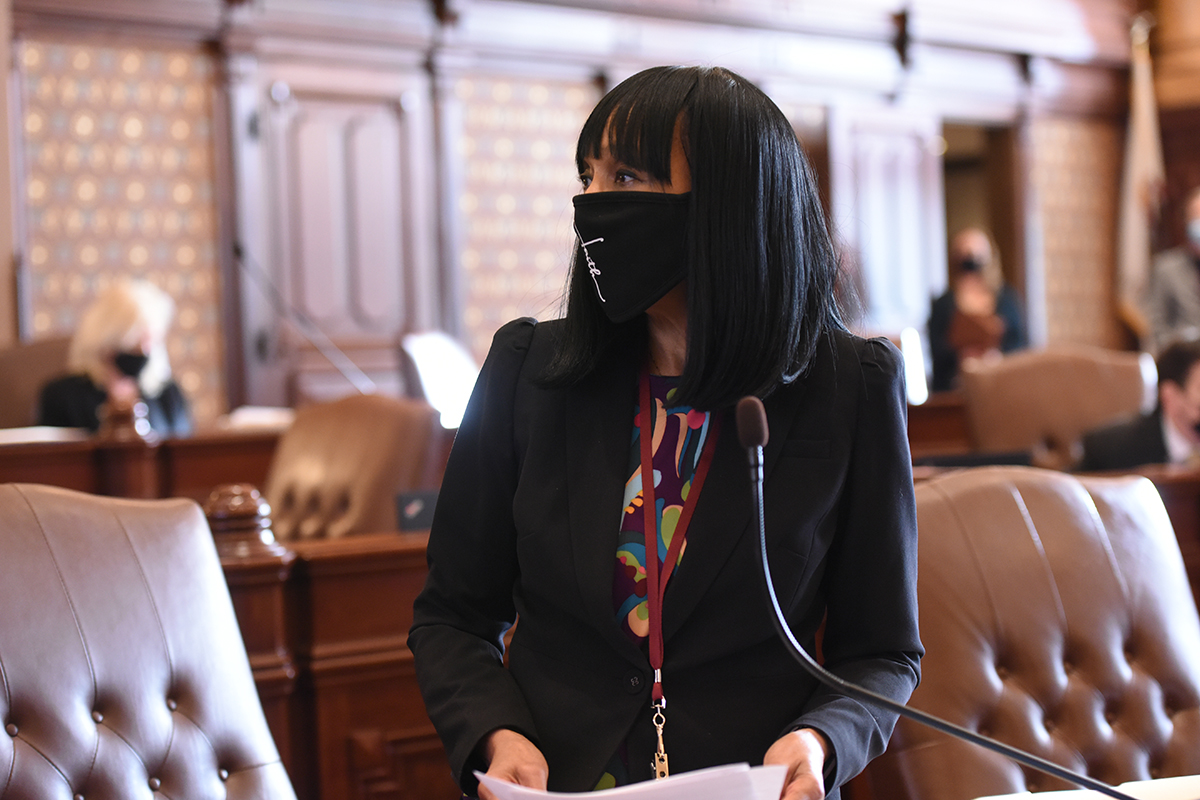 "This is the first step to bringing these crimes to light."
SPRINGFIELD – The Illinois Senate acted to fight human trafficking Friday, passing two pieces of legislation by State Senator Jacqueline Collins (D-Chicago) to study the problem and require more businesses that come into contact with traffickers to be more vigilant.
"Human trafficking is a crime against humanity that overwhelmingly affects people of color and women: 40% of human trafficking victims are Black," Collins said. "We must acknowledge the hard truth that globally, the United States is one of the worst countries for human trafficking and that as a centrally located state that serves as a national transportation hub, it is happening here in Illinois."
According to a 2014 study by the Urban Institute, human traffickers target Black women due to the belief getting caught will result in less jail time than if they traffic in white women. Black women constitute an estimated 40% of human trafficking victims despite only making up about 13% of the population. There are as many as 24,000 human trafficking victims in the Chicago area on any given day due to its status as a major city at the confluence of multiple interstates.
Read more: Senate passes Collins' anti-human trafficking legislation