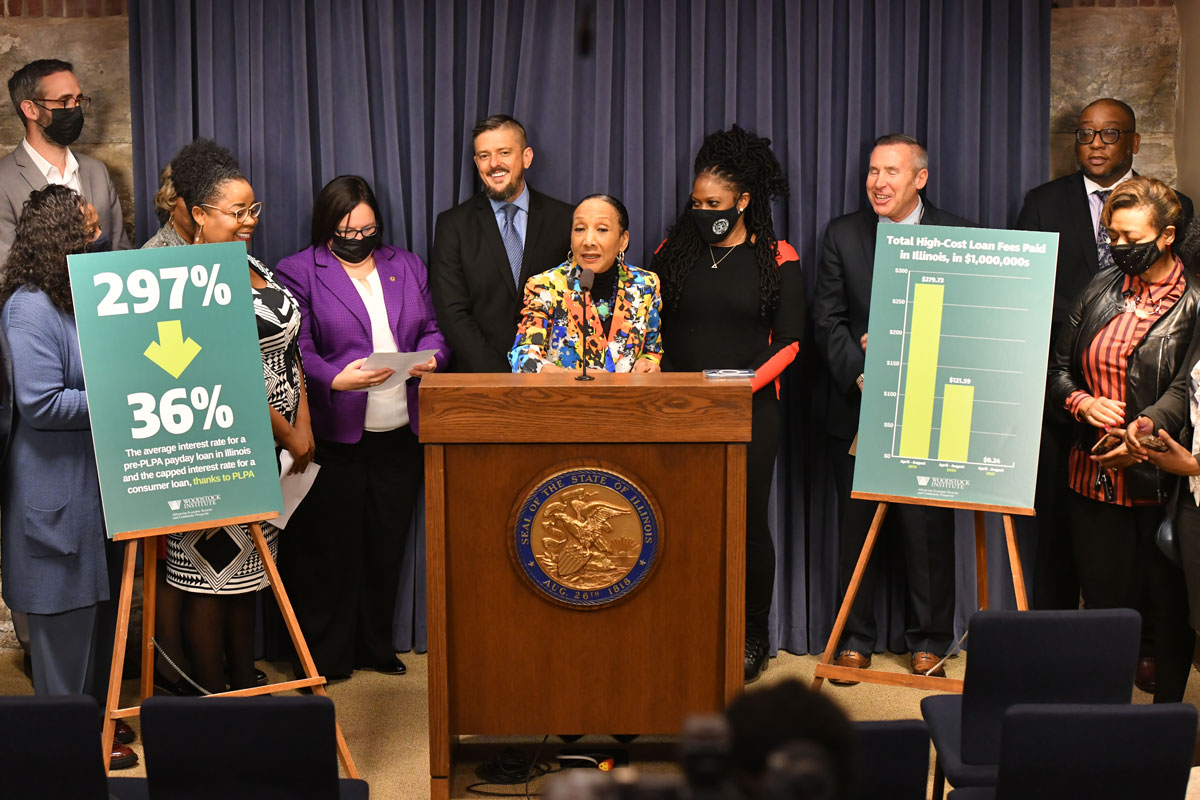 SPRINGFIELD– On the anniversary of the Predatory Loan Prevention Act being signed into law, State Senators Jacqueline Collins (D-Chicago) and Cristina Castro (D-Elgin) reflect on the importance of dismantling systemic barriers to equitable lending practices especially for communities of color at a press conference Wednesday.
"I am incredibly pleased to have seen a year go by since the signing of my legislation capping interest rates on all consumer loans at 36%," Collins said. "Abusive financial practices target communities of color and entrench racial poverty, which makes interest rate caps so critical for the benefit and restoration of our vulnerable populations."
On this day last year, Senate Bill 1792 of the 101st General Assembly was signed into law by the governor after passing both chambers with bipartisan support, officially establishing the Predatory Loan Prevention Act. This measure prohibits lenders from charging interest rates higher than 36% on consumer loans. The initiative, championed by Senator Collins with the unwavering support of fellow legislators such as Senator Castro, is one component of an economic equity package introduced by the Illinois Legislative Black Caucus.
"Previously, vulnerable individuals looking to get back on their feet were coerced into short-term loans with offensively high interest rates," Castro said. "This legislation is critical in preventing predatory loan practices and will help create credibility in our communities for future generations."
The law helps borrowers, primarily those in communities of color and low income communities, escape the vicious cycle of debt associated with interest rates and fees. Studies show individuals in predominantly Black communities are more likely to have a payday loan than their White counterparts. As historically disenfranchised populations rely more heavily on financial institutions for economic support, the 36% rate cap has demonstrated its benefit for Black and Brown communities.
Through their dedication and service to economically disadvantaged communities, legislators continue to work toward the reduction of the racial wealth gap in our state.
###