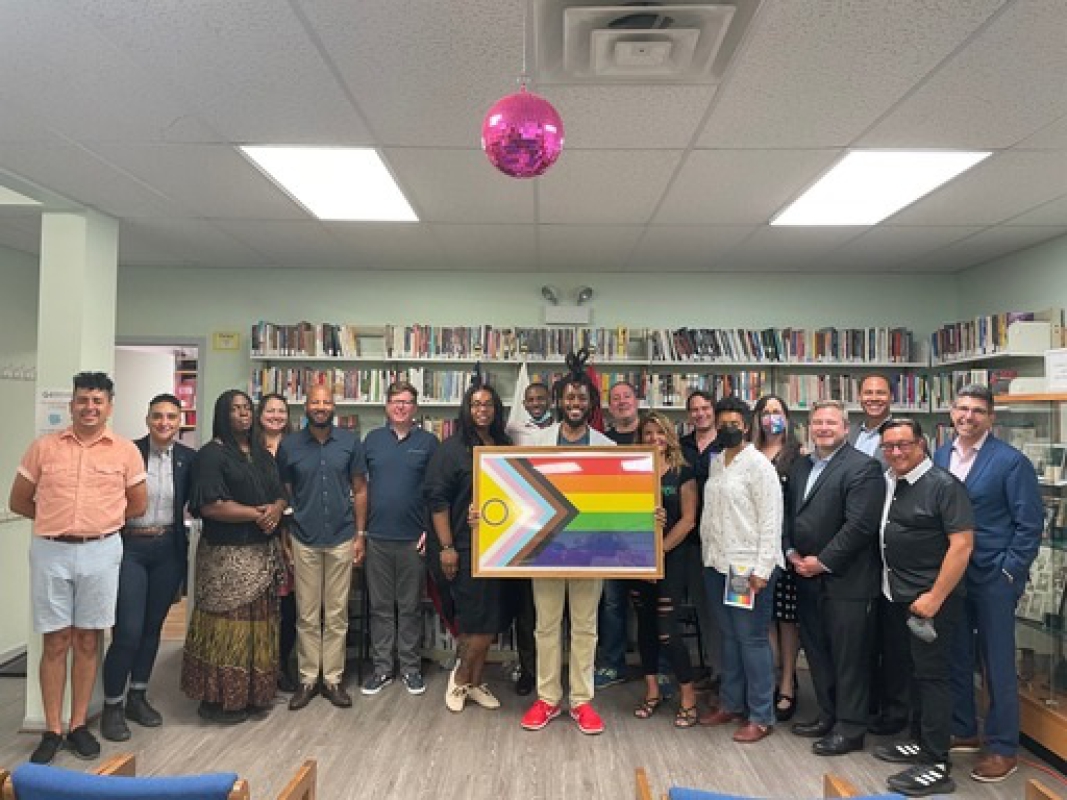 CHICAGO –State Senator Mike Simmons (D-Chicago) along with other elected officials, community activists, business leaders and nonprofit executives held a press conference today in Rogers Park to reflect on the value of Pride Month and offer their thoughts on the state of LGBTQ+ progress in the wake of the Supreme Court case overturning Roe v. Wade.
"The LGBTQ community is resplendent and beautiful in its diversity. As the first openly LGBTQ person to serve in the Illinois Senate, I took great pride in convening so many people from across our large community to reflect on Pride and offer their own unique thoughts on the moment we're living in," Simmons said. "It was a healing space for so many. It was humbling for me to be in community with so many leaders I respect deeply."
"This Pride Month has been a veritable roller coaster of emotions. The highs of parades and parties and reconnecting with friends were often overwhelmed by the lows of historic attacks on our rights," State Rep. Kelly Cassidy said. "Coming together in community yesterday was a lovely way to acknowledge the complexities of our present and a reminder that there is joy in fighting for liberation."
Read more: Simmons: Our LGBTQ+ community is finding joy in the fight, and is ready to continue the fight in...