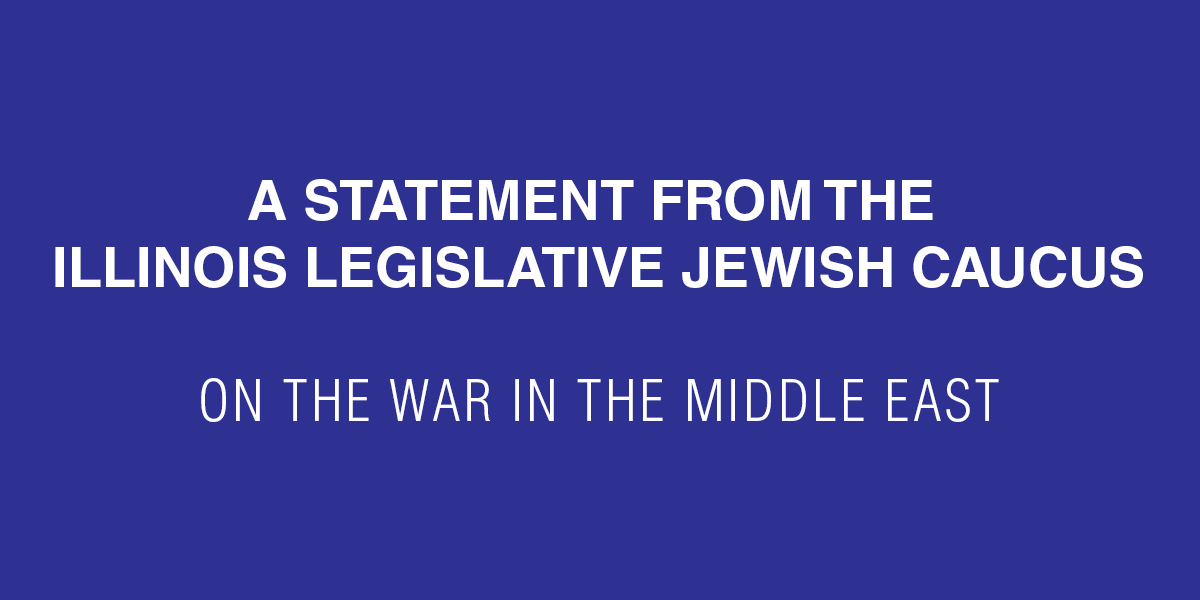 Illinois Legislative Jewish Caucus issues statement on Israel
SPRINGFIELD — The Illinois Legislative Jewish Caucus issued the following statement on Israel:
"The Illinois Legislative Jewish Caucus is shocked and saddened to learn of the massive terrorist attack against Israel that is still playing out at this moment. We stand with the State of Israel as she stood with the United States during our most horrific moments."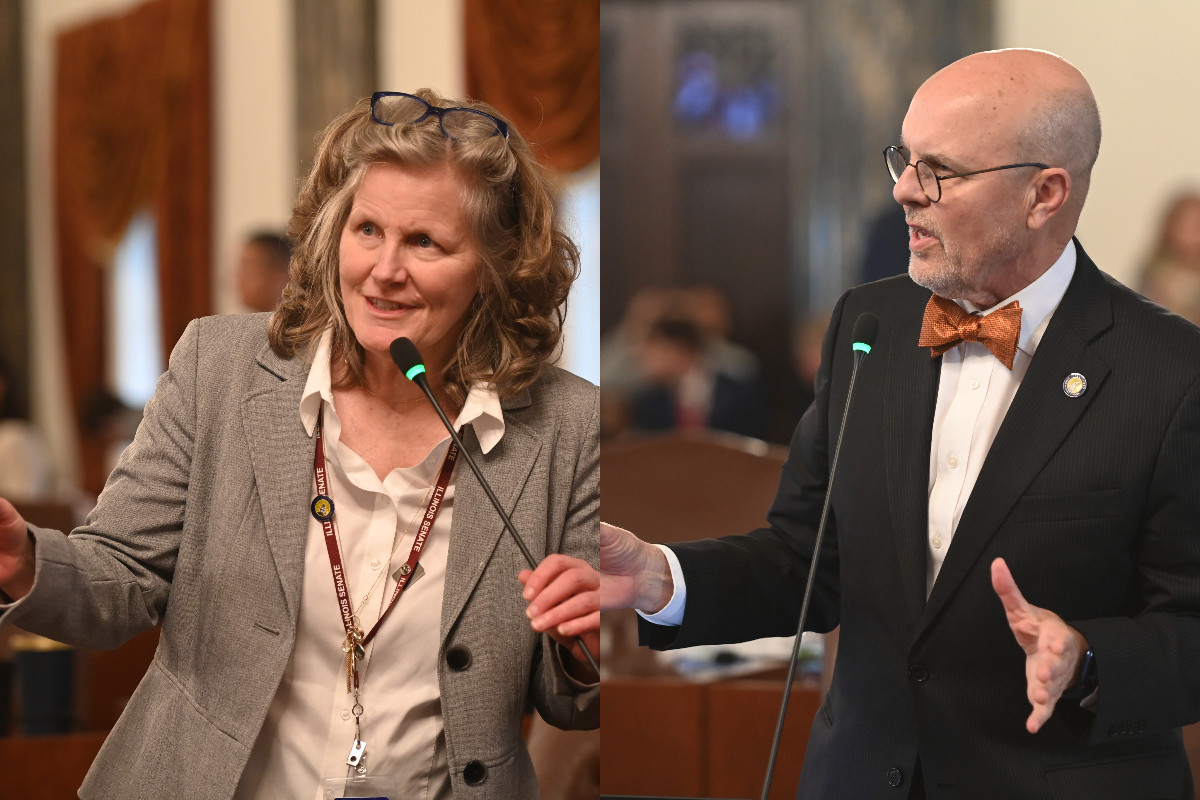 Energy leaders Koehler, Ellman support Illinois as hydrogen hub
SPRINGFIELD – Illinois was chosen as a regional clean hydrogen hub to drive clean manufacturing by President Biden and U.S. Energy Secretary Jennifer Granholm, an effort State Senators Dave Koehler and Laura Ellman have been leaders on.
"Here in Illinois, we are taking the lead on a nationwide effort to decarbonize," said Koehler (D-Peoria). "Illinois' prime location, strong workforce and clean energy agenda will be displayed on the national level. I've known our state is a leader in decarbonization efforts, and I will continue supporting Illinois' move to clean hydrogen."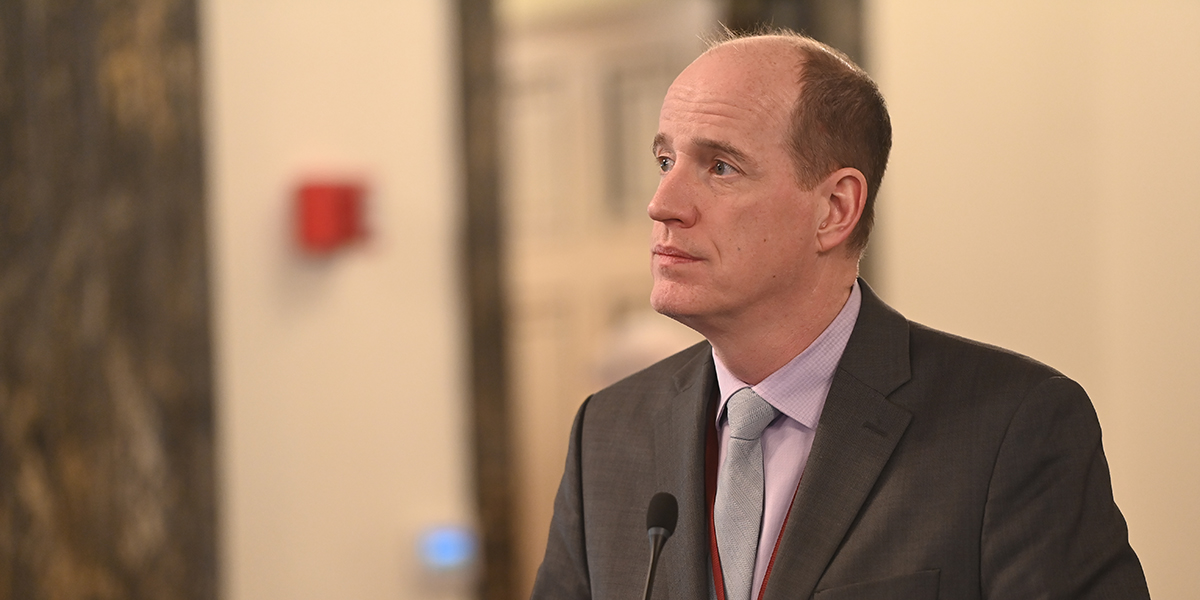 $21 million for CEJA Contractor Incubator Hubs announced to help Illinois' clean energy transition
CHICAGO — Through the passage of the Senate Democrat-backed 2021 Climate and Equitable Jobs Act, the Illinois Department of Commerce and Economic Opportunity is launching $21 million in funding to develop 13 community-based contractor incubator hubs across the state.
"With a goal of moving Illinois toward a carbon-free future, the CEJA Contractor Incubator Hubs are critical to supporting clean energy contractors across Illinois," said State Senator Bill Cunningham, a Democrat who represents portions of Chicago and the Southwest Suburbs. "This $21 million program will provide Illinois' small businesses with the resources and tools necessary to prepare for a clean energy future."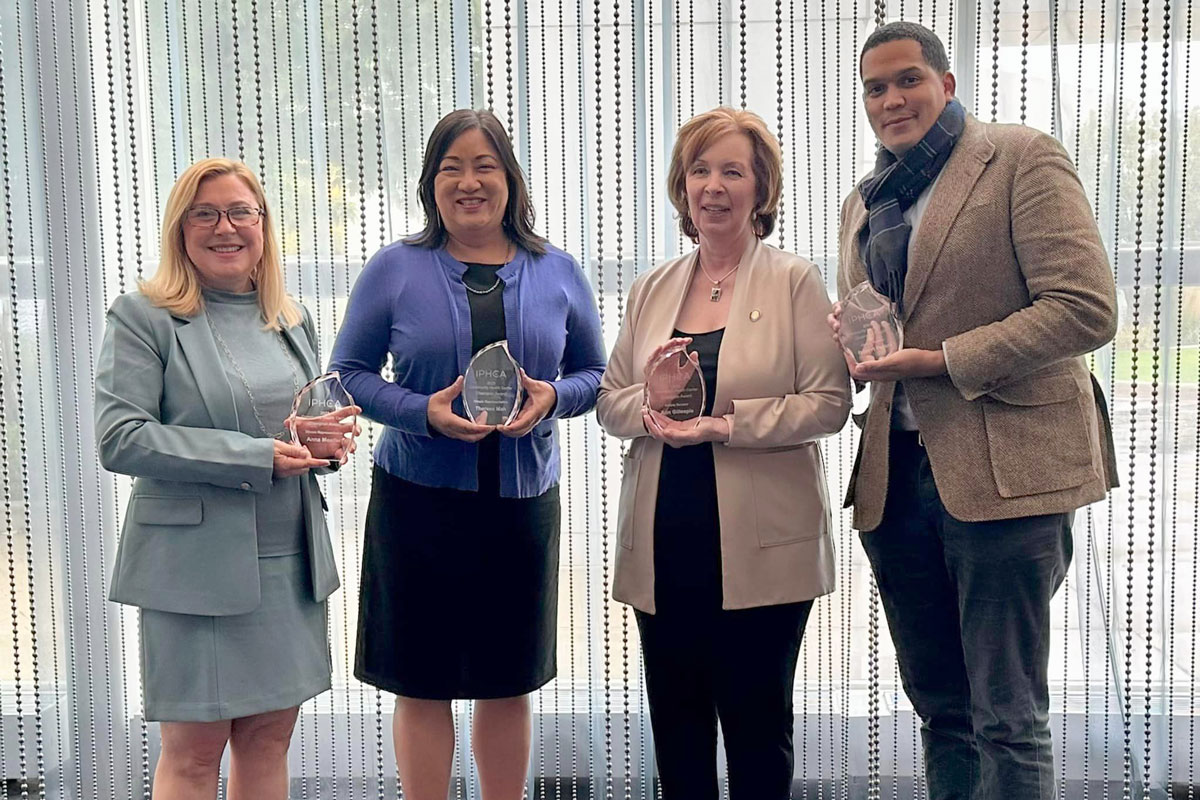 Gillespie, Peters named Community Health Center Champions
SCHAUMBURG — In recognition of their work to improve health care access and quality for Illinois residents, the Illinois Primary Health Care Association honored State Senators Ann Gillespie and Robert Peters this month with the 2023 Community Health Center Champion award.
"Serving over a million Illinoisans annually, community health centers play a vital role in making quality health care accessible," said Gillespie (D-Arlington Heights), who chairs the Senate Appropriations – Health and Human Services Committee. "Working to ensure our health care system supports both patients and providers has been one of my priorities as a senator, and it's an honor to be recognized by IPHCA for these efforts."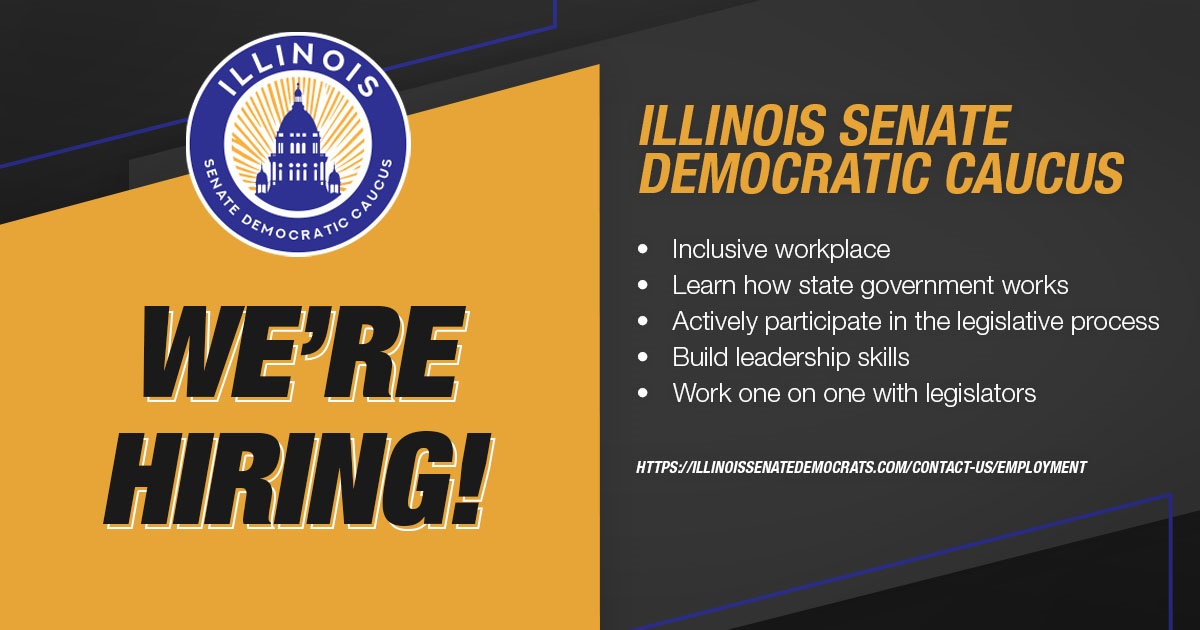 We are hiring!
The Office of the Illinois Senate President and the Senate Democratic Caucus are seeking qualified candidates for several positions, including: Assistant Legal Counsel, Associate Legal Counsel, Communications Specialist, District Outreach, Legislative Assistant, Policy & Budget Analyst, and Spanish Language Media Specialist.

In case you missed it
MEMBERS IN THE NEWS
Senator Michael Hastings, Frankfort: Chicago area residents want action to reduce noise coming from I-80 traffic | CBS News 2 Chicago
Senator Meg Loughran Cappel, Shorewood: Plainfield landlord charged with hate crime, murder in stabbing death of 6-year-old boy | Shaw Local
Senator Doris Turner, Springfield: State Senator Doris Turner Encouraging Breast Cancer Screenings | Taylorville Daily News
Senator Celina Villanueva, Chicago: Advocates urge passing of Karina's bill, named for woman allegedly killed in Chicago shooting by husband in Little Village | ABC 7 Chicago
Copyright 2023 - Illinois Senate Democratic Caucus - All Rights Reserved