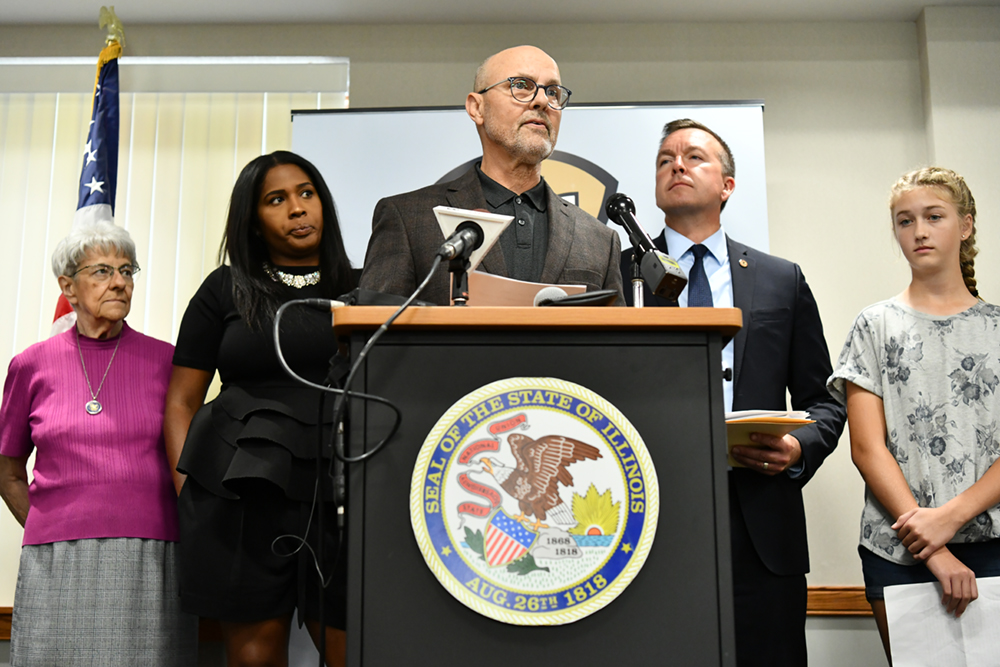 SPRINGFIELD – State Senator Dave Koehler joined with colleagues for a press conference today highlighting a solution to counter the skyrocketing cost of prescription insulin.
"For far too long pharmaceutical companies have been allowed to take advantage of people who require this medication to live, and it's unacceptable," Koehler (D-Peoria) said. "Working to ease the financial burden on families who require prescription insulin is the humane thing to do."
Senate Bill 667 would cap out of pocket insulin expenses at $100 for a 30-day supply.
Read more: Koehler calls for lower prescription insulin cost