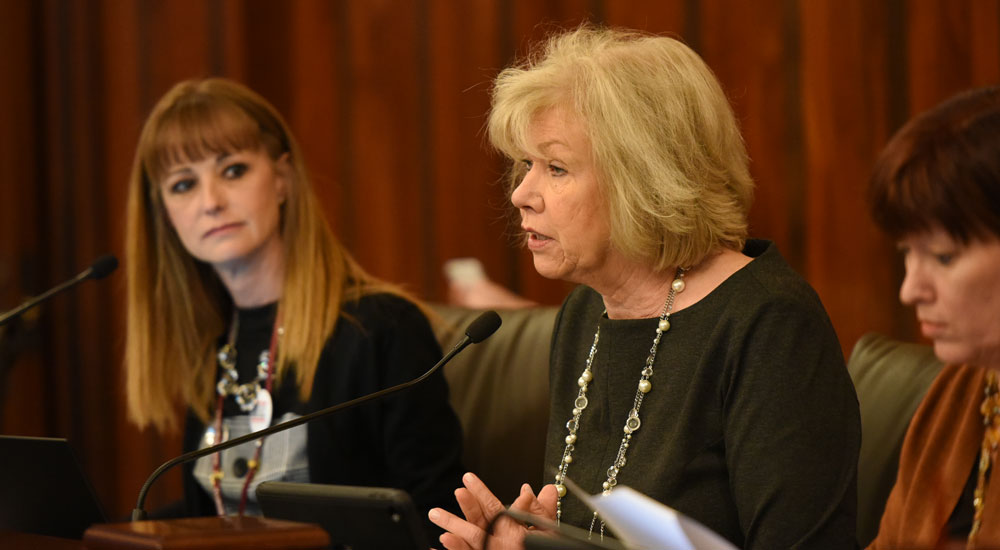 DEERFIELD – During a Senate Human Services Committee Monday, Chairman Julie Morrison called on the Department of Children and Family Services for greater transparency relating to child deaths and injuries that happen under the agency's watch.
"Every member of the General Assembly should receive the Death or Serious Life-Threatening Injury Report each month so we can all be aware of these tragedies," Morrison (D-Lake Forest) said. "We need to know about those children, their cause of death and the circumstances."
The Abused and Neglected Child Reporting Act requires DCFS to investigate the death or serious life-threatening injury of a child in its care and issue a report on the circumstance to a number of legislators in leadership positions, as well as the senator and representative in whose district the death or injury occurred within six months. Additionally, a cumulative report of all deaths and serious life-threatening injuries must be submitted to the General Assembly annually.
However, since first joining the Senate in 2013, Morrison said she has not been notified of a death or serious life-threatening injury of a child in her district, nor has she been sent the quarterly data released by DCFS without asking for it. Additionally, Morrison argued there is data missing from the reports and it isn't easy for an everyday person to read.
During Monday's meeting, Morrison also brought up concerns about children who are in psychiatric hospitals ready to be released but have no where to go, and what kind of step-down foster care programs are available for them. She was heartbroken to learn that there isn't a specific plan for the current 44 children who are in these situations.
"These children need help, but they can't receive that help without a loving and stable home," Morrison said. "The agency must act on this immediately and find the least restrictive setting possible so no more children have to suffer."
Morrison will continue conversations with the Department of Children and Family Services to find the best solutions to ensure the state's most vulnerable children receive the best care.