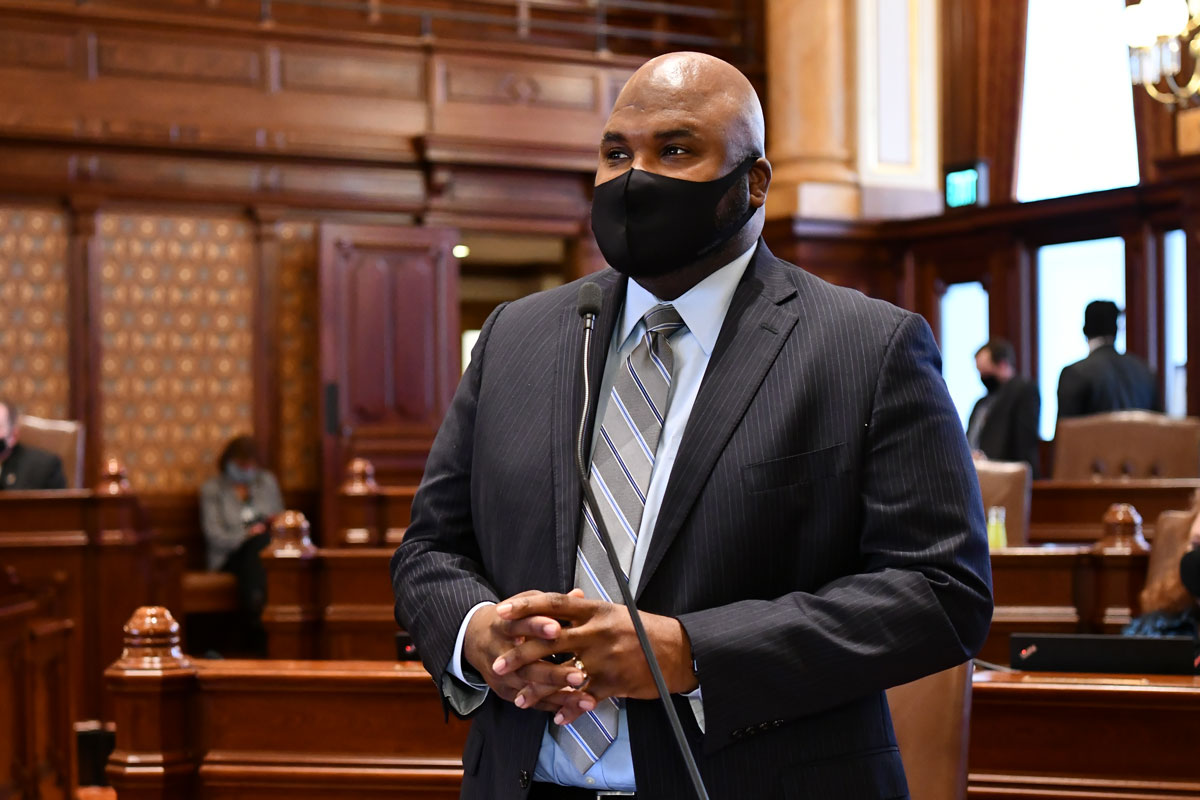 SPRINGFIELD – The Illinois Senate passed a measure that would impose comprehensive criminal justice reforms on how police are held accountable for the use of force, how courts impose bail and sentence convicts, and what rights all citizens, including detainees and prisoners, have with regard to their interactions with law enforcement officers.
"I am gratified that the Senate has passed this major reform package, and I believe it is the first step to transforming criminal justice in Illinois in a way that will uplift our communities and support our law enforcement professionals," Sims said Sunday after House Bill 3653 passed the Senate 32-23. "This increases accountability and transparency in law enforcement, modernizes our bail and sentencing systems, and provides for greater protections and more humane treatment of those who have been arrested and accused of crime."
Read more: Sims' criminal justice reform passes Illinois General Assembly
Details

Category: Senator Elgie R. Sims Jr. News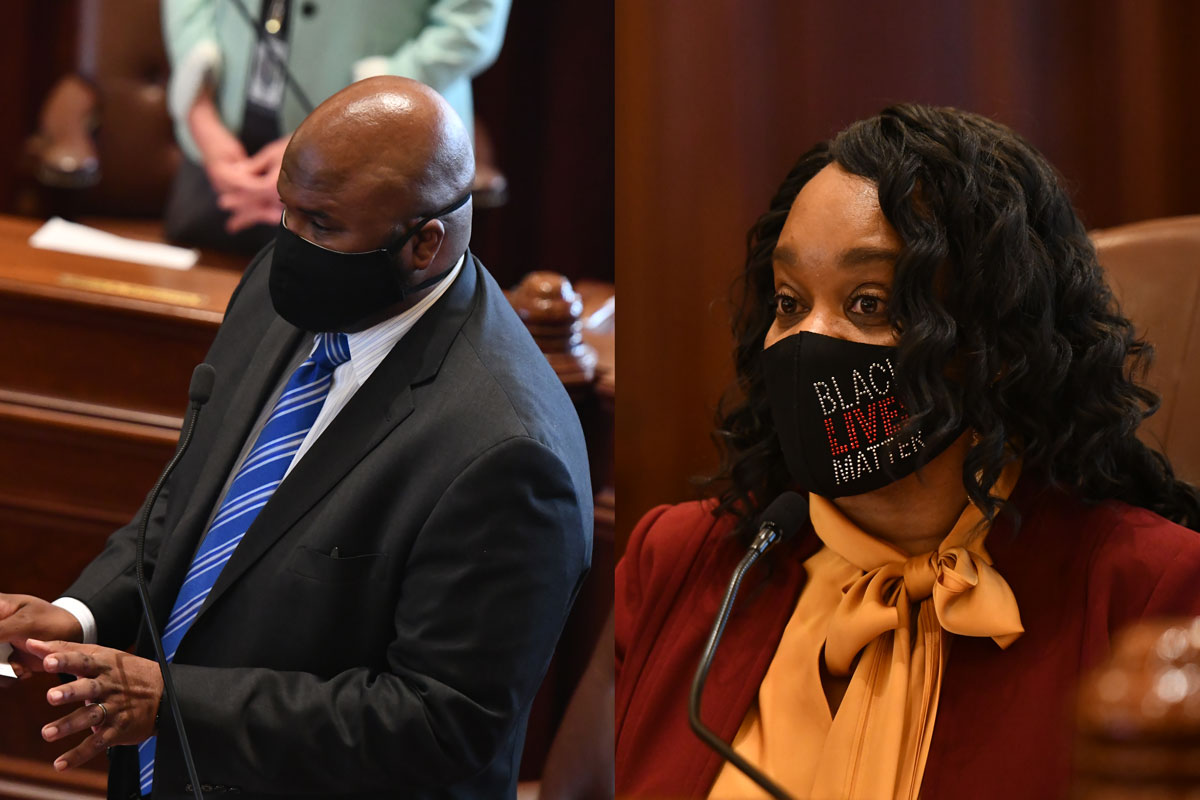 SPRINGFIELD – Following two lengthy hearings yesterday, Senate Majority Leader Kimberly A. Lightford (D-Maywood), State Senator Elgie Sims (D-Chicago), Representative Justin Slaughter (D-Chicago), and other prominent criminal justice reform advocates in the Illinois Legislative Black Caucus made their case to the people of Illinois that the Black community can't wait any longer for real reforms to rid Illinois' criminal justice system of systemic racism.
"For the sake of our children and their children, we must break the vicious cycle of oppression that has held so many Black Illinoisans back from reaching their full potential," said Lightford, the chair of the caucus. "Far too often, we have feared for our children's lives and safety simply because they're Black. We can no longer accept this as the norm for our community."
The proposed package – representing one of the four pillars of the caucus' comprehensive agenda – includes police reforms, violence prevention measures, newly enumerated rights for the incarcerated, and an end to the cash bail system.
"We want to go from protests to progress," said Slaughter, the measure's House sponsor. "To reduce violence in our communities, criminal justice reform cannot wait. This has been a 400 year journey that we have been on."
The legislation was crafted after months of meetings, including more than 30 hours of public hearings.
"These are not new priorities for us. Many of these proposals have been out there for years," said Sims, the measure's Senate sponsor. "The time is now to act. We can no longer continue to delay, distract from, and deny the damage that is being done to our communities."
The entire Black Caucus agenda was born out of the twin tragedies of the widely reported deaths of Black Americans at the hands of the police and the disproportionate impact the COVID-19 pandemic has had on the Black community. However, these calamities are only symptoms of the racist policies that have been built into our systems for generations.
"Cash bail is a tiered system of safety that stands on the intersections of racism, classism, and sexism," said Senator Robert Peters (D-Chicago), a longtime advocate for reforming the cash bail system. "We need to move away from a system that punishes you and puts you in tiers. The time for change is now."
Though they face pushback, especially from groups representing law enforcement, the Black Caucus remains committed to enacting real change and willing to have frank discussions about how to balance the needs of the Black community and law enforcement.
"I, as a legislator, have never received a single reform recommendation from any policing agency anywhere in the state of Illinois," said Representative Carol Ammons (D-Champaign), who has long fought to increase the rights of people who have been incarcerated. "And, I'm saying to them that today, we are calling on you to help us stop the murders and wanton traffic stops against Black people in their communities."
The sponsors of the legislation, House Bill 163, plan to call votes on the legislation before the new General Assembly is inaugurated on Wednesday.
Details

Category: Senator Elgie R. Sims Jr. News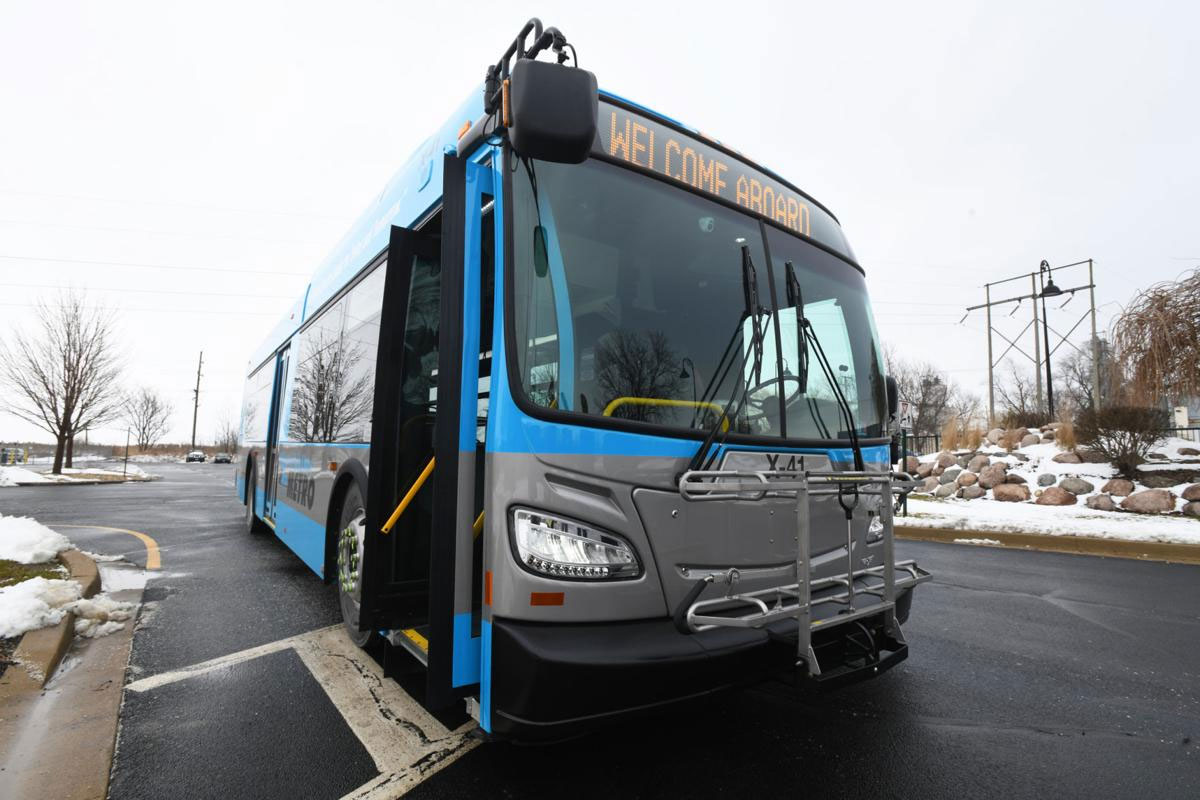 CHICAGO—Kankakee County will receive $82,000 to improve its mass transit system, State Senator Elgie R. Sims, Jr. (D-Chicago) announced Monday.
Sims is a member of the Appropriations I and II committees, and he is also one of the lead budget negotiators who sought funds to advance mass transit in rural communities.
"When many think of mass transit, they often think of urban areas, but it is actually a crucial resource for those living in rural areas," Sims said. "Public transportation can be the difference in whether someone can make it to an important doctor's appointment or provide nutritious meals for their families. I look forward to seeing how this investment helps improve the lives of people throughout Kankakee County."
The Rebuild Illinois capital program will award $112 million to 31 downstate transportation systems. These grants are meant to help expand and improve services, provide more transit options and help improve the overall quality of life for residents.
Kankakee County's grant will fund the replacement of a 14-passenger paratransit vehicle, which will be used as part of rural public transportation in Kankakee County.
It will also pay for the replacement of mobile radios in the county's fleet. This will help ensure the safest and most efficient use of services in rural communities.
You can see the full list of local providers and awards here: https://idot.click/rbi-capital-plan-transit-grants
Details

Category: Senator Elgie R. Sims Jr. News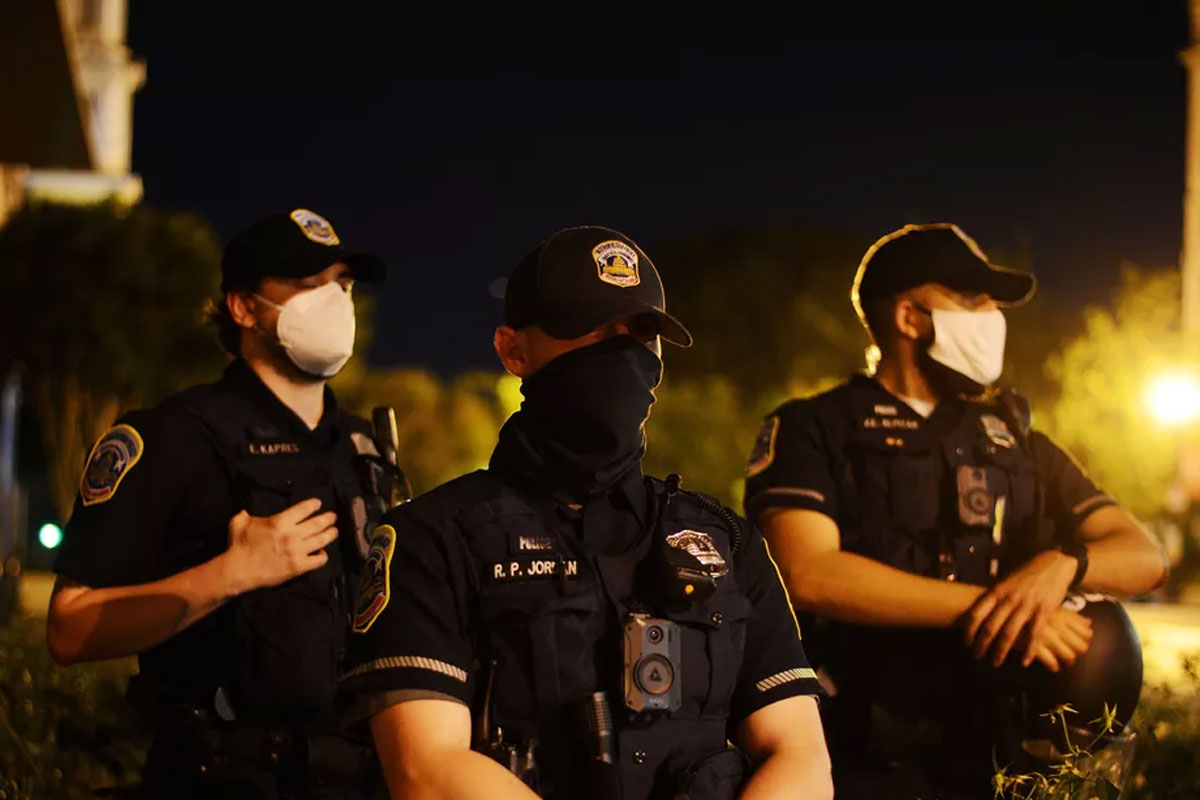 CHICAGO – Illinois legislators continue their discussion on police reform in the ninth hearing called by the Illinois Legislative Black Caucus, this time focusing on decertification and licensure of police officers.
"To achieve meaningful criminal justice reform, we must develop the appropriate solutions to prevent bad actors from continuing to work in law enforcement," State Senator Elgie R. Sims Jr. (D-Chicago) said. "We seek police reform that will not only hold officers accountable, but maintain morale and help rebuild the fractured relationship between law enforcement and the communities they serve."
Committee members heard testimony from the Office of the Attorney General, the Illinois State's Attorneys Association, the Illinois Law Enforcement Training Standards Board, the Illinois State Police, the Illinois Chiefs of Police, the Police Benevolent & Protective Agency, BPI Chicago and the Advisory Panel for Improving Illinois' Police Decertification Laws.
Sims co-chaired the joint Senate hearing with State Senator Robert Peters (D-Chicago), chair of the Senate Special Committee on Public Safety. Chair of the House Judiciary-Criminal Law Committee State Representative Justin Slaughter (D-Chicago) and other committee members also participated as guests.
"This has been a big issue this year," Peters said. "It's great that we're finally having an official discussion, and I hope this can lead toward further efforts to win safety and justice in our communities."
"As we continue to examine ways to eliminate racism and police brutality, it is important to consider police licensing and decertification measures," said Slaughter. "Preventing law enforcement officers who are found guilty of certain types of misconduct from being re-hired by other agencies is a necessary step in addressing the racism and inequality that exists in our current criminal justice system. We must hold our officers to a higher standard to build trust and help keep our communities safe."
Criminal justice reform is the first of four pillars the Black Caucus is using to guide their agenda to address systemic racism. They include:
Criminal justice reform, violence reduction and police accountability
Education and workforce development
Economic access, equity and opportunity
Health care and human services
Details

Category: Senator Elgie R. Sims Jr. News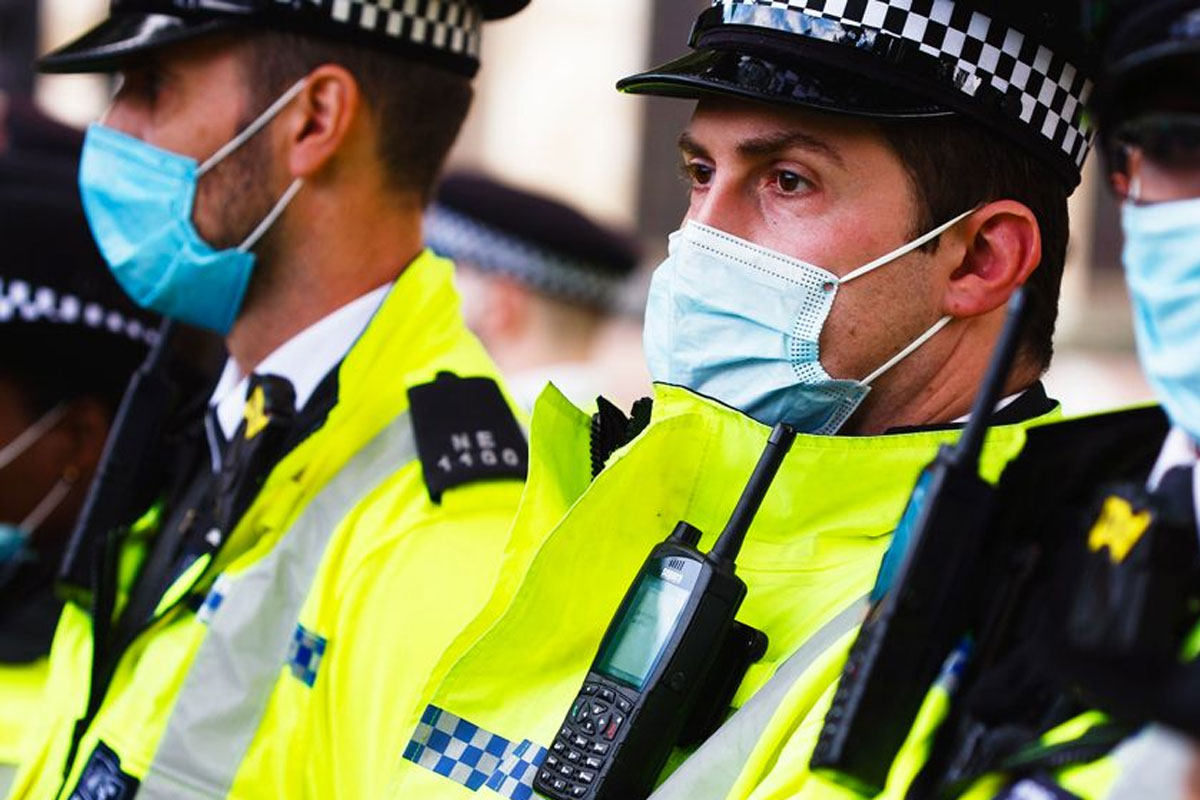 CHICAGO—This week's criminal justice reform hearing prompted by the Illinois Legislative Black Caucus will focus on police reform in terms of decertification and licensure.
Senate Criminal Law Chair State Senator Elgie R. Sims, Jr. (D-Chicago) and Senate Public Safety Special Committee Chair State Senator Robert Peters (D-Chicago) will co-chair the joint hearing. State Representative Justin Slaughter (D-Chicago) of the House Judiciary-Criminal Law Committee and other members of the committees will participate as guests.
Read more: Black Caucus calls criminal justice reform hearing focusing on decertification and licensure
Details

Category: Senator Elgie R. Sims Jr. News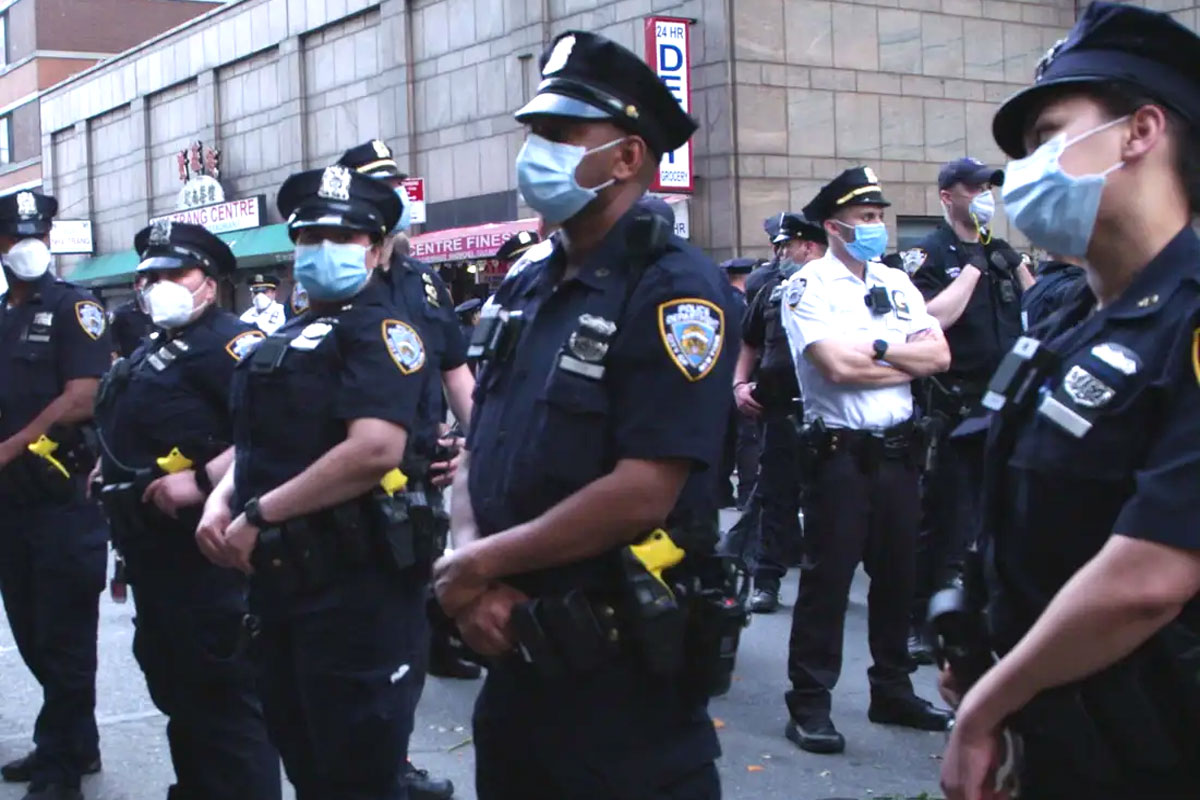 CHICAGO – In a continuing push to form a legislative agenda ahead of the upcoming fall veto session, the Illinois Legislative Black Caucus convened lawmakers from both chambers of the General Assembly to discuss criminal justice reform during a joint Senate hearing on Thursday.
"You cannot quantify the loss of trust between communities and law enforcement," State Senator Elgie R. Sims Jr. (D-Chicago). "The inability to have a relationship between communities that is transparent, strong and built on trust is not a current reality, but it should be. These discussions are crucial to discover and implement meaningful solutions to rebuild trust between law enforcement and the people that they serve."
Read more: Eighth criminal justice reform hearing called by Black Caucus focuses on qualified immunity