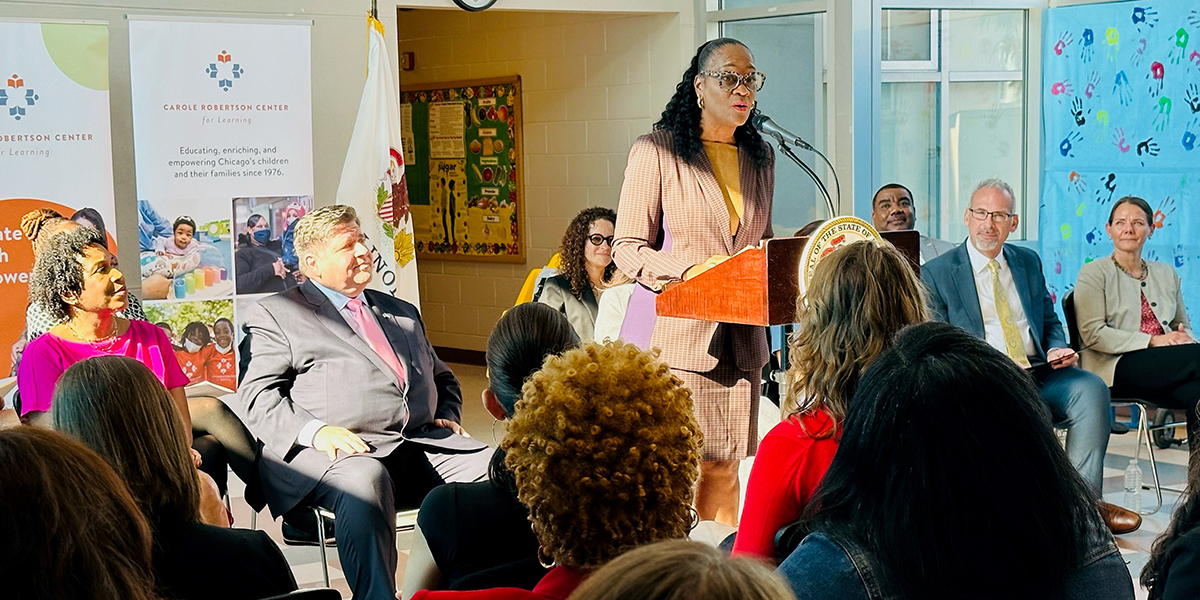 SPRINGFIELD — Members of the Illinois Senate Democratic Caucus joined Governor JB Pritzker at the Carole Robertson Center for Learning on Tuesday to announce a proposal to create a new state agency to house early childhood programs and funding.
"The foundation of a child's success and well-being is built starting the moment they are born," said Senate Majority Leader Kimberly A. Lightford (D-Maywood). "As a state, it is our duty to provide the necessary support and resources to build such stability. The creation of this unique agency will break ground on our transition to a whole, trauma-informed approach to meeting children's diverse needs."
The new agency – which would be created legislatively – would focus on administering early childhood education programs to provide a more equitable, integrated and holistic system of services for young children and families in Illinois. The proposal would make access to such state programs easier for parents and providers to navigate.
Combining streamlined oversight to state-funded early childhood programs within the State Board of Education, Department of Human Services and Department of Children and Family Services, the new agency would house the responsibility of the Early Childhood Block Grant, among other items.
Read more: Senate Democrats applaud executive order to begin transition for new early childhood agency