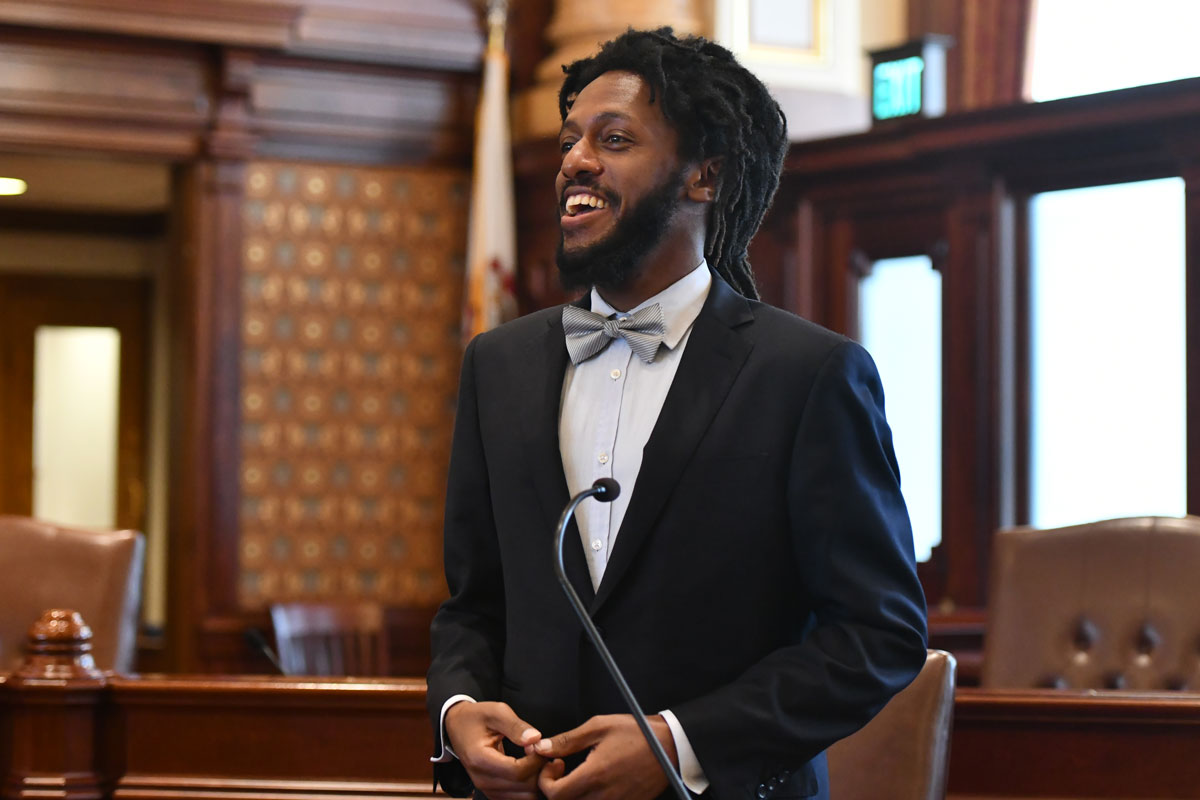 SPRINGFIELD – State Senator Mike Simmons (D-Chicago) marked his 100th day serving and representing the 7th District of Illinois on May 18, 2021. Simmons has sponsored 100 pieces of legislation and passed three of his introduced bills, including SB 817, SB 2133, and SB 828.
Beginning his career during the peak legislative period, Simmons connects with the district daily. He has met with 253 community organizations and prioritized over 700 constituent requests via email, mail, and phone. In April, he hosted two vaccine clinics delivering 200 vaccines to residents. Senator Simmons prepared a 100 days briefing video for his constituents.
Senator Simmons prioritizes equity and systemic change while in Springfield.
"There is still so much work to do to ensure that diversity, accountability, and progressive policy are not the exceptions, but the rule, in Springfield," Simmons said.
He is co-sponsoring significant reforms such as the Clean Energy Jobs Act, Repeal Parental Notification of Abortion, and multiple measures protecting BIPOC communities. Simmons is a member of the Senate Progressive Caucus, Senate Black Caucus, and the Asian-American and Pacific Islander Caucus.
Simmons was sworn in to serve in the 7th Illinois Senate District, trailblazing as the first Black person to serve the 7th Senate District and the first openly gay member of the Illinois Senate.
In the next 100 days, Simmons will build focus groups, or People's Councils, to listen to constituents and build his 2022 legislative agenda.
"In the days ahead, I hope to invite more of my constituents to have greater opportunities to be a part of that process by making their stories and their voices heard," Simmons said.
The councils will focus on health care access, income inequality, supporting single mothers, and affordable housing.
More information on Senator Simmons' accomplishments and plans is available here.