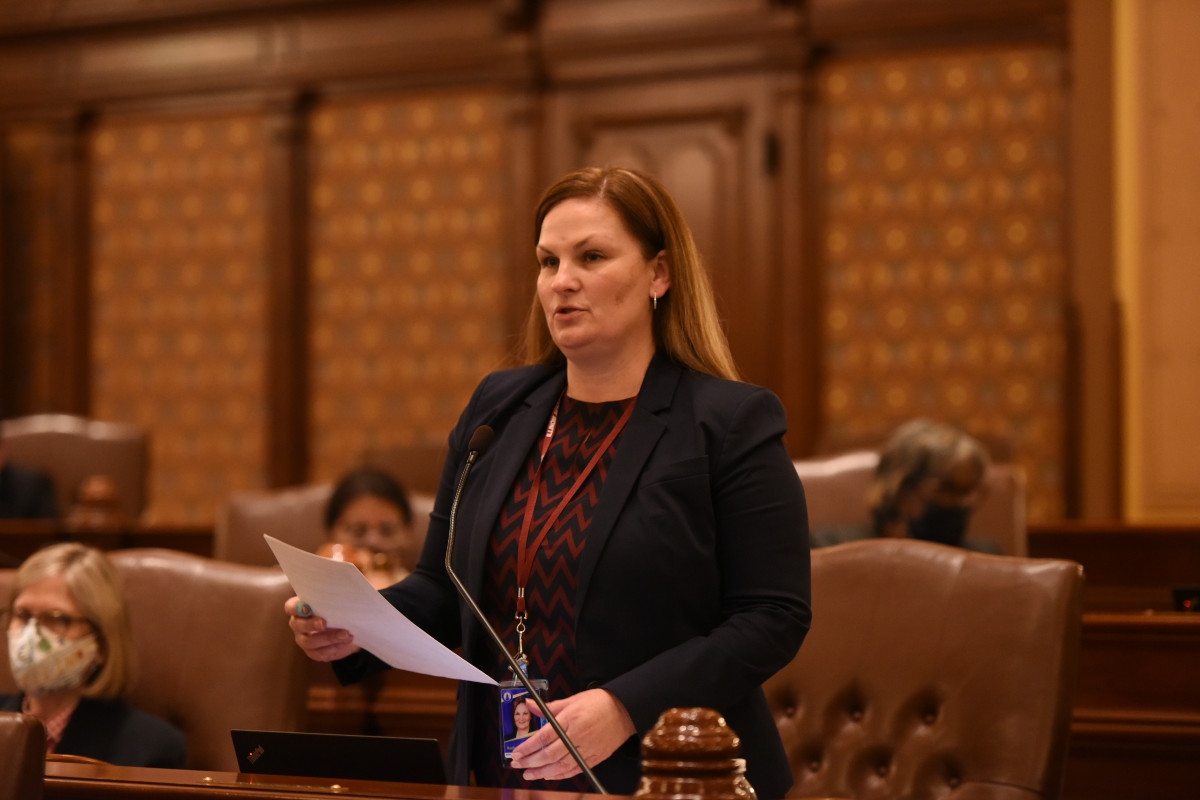 SPRINGFIELD – To address cases of sexual abuse against mothers while giving birth, State Senator Rachelle Aud Crowe (D-Glen Carbon) advanced legislation to allow parents to remove the physician's name from a copy of the child's birth certificate.
"When giving birth, women trust their physician to offer support, guidance and encouragement on one of the happiest, most memorable days of her life," Crowe said. "Unfortunately, there are multiple cases where mothers endure sexual assault and abuse in the process, and this measure aims to remove the disgraced physician's name from the child's birth certificate."
In Illinois, the short form birth certificate does not include the physician's name. Under Crowe's proposal, a parent or 18 year old child can request a long form birth certificate with the physician's name removed. The redacted certified copy of the birth certificate does not replace the original certificate.
"Mothers who endure sexual abuse during childbirth are oftentimes hesitant to speak out but endure longstanding, emotional trauma," Crowe said. "To offer a small sense of relief, this initiative empowers survivors to receive a certificate free from shame and allow an opportunity to recover, process and heal."
Senate Bill 3163 advanced from the Senate Healthcare Access & Availability Committee Tuesday and moves for further discussion before the full Senate.
###