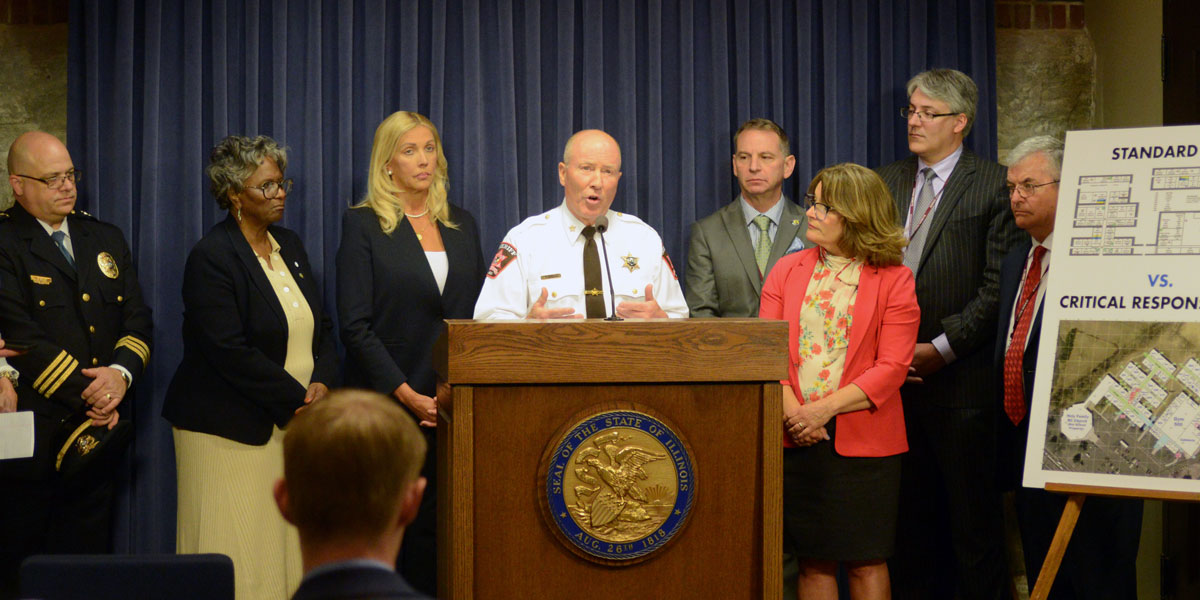 Democrats, Republicans, law enforcement and school officials seek to include critical response mapping to save lives
SPRINGFIELD – Working across the aisle and in tandem with police chiefs and education officials, members of the Illinois Senate outlined an initiative at a press conference Thursday to enhance crisis response plans in case of a school emergency.
"As a former special education teacher, I spent 15 years in the classroom. I also have three children of my own, one who is now a teacher," said State Senator Meg Loughran Cappel (D-Shorewood). "Parents shouldn't have immense fear that their kids are unsafe at school and teachers shouldn't be put in a situation where they are on the front line. This is a commonsense approach to protect the people who educate our youth."
The bipartisan proposal would allow public schools to obtain crisis response mapping data and provide copies to appropriate law enforcement and first responders to use in the event of an emergency.
Read more: Bipartisan group of Senators outline critical response plan for schools, law enforcement