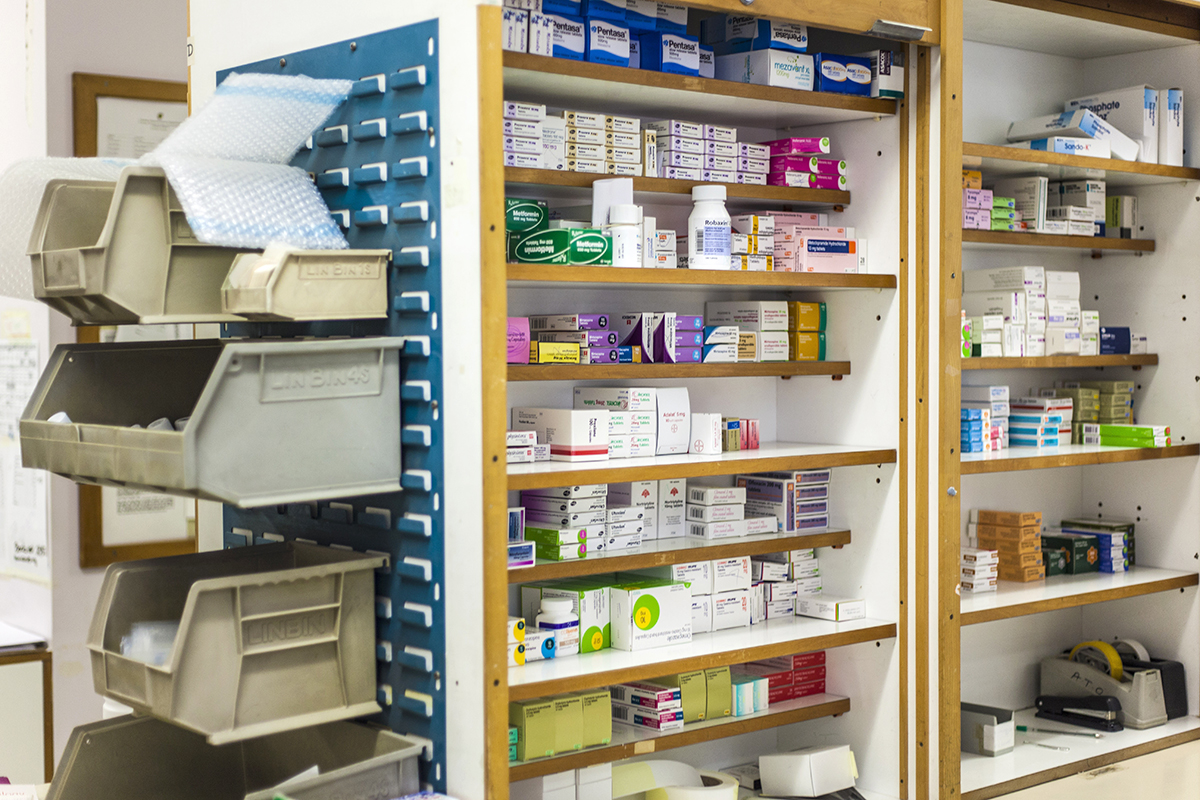 Bennett plan to prevent pharmacies from hiding drug prices passes Senate
SPRINGFIELD — To improve transparency around prescription drug costs, State Senator Scott Bennett (D-Champaign) moved a measure through the Senate requiring pharmacies to post a notice informing consumers that they may request current pharmacy retail prices at the point of sale.
"Consumers deserve to know the lowest drug prices at their pharmacy so they can make an informed decision about where they buy their prescriptions," Bennett said. "High prescription drug prices affect us all, and this legislation seeks to provide truth and transparency."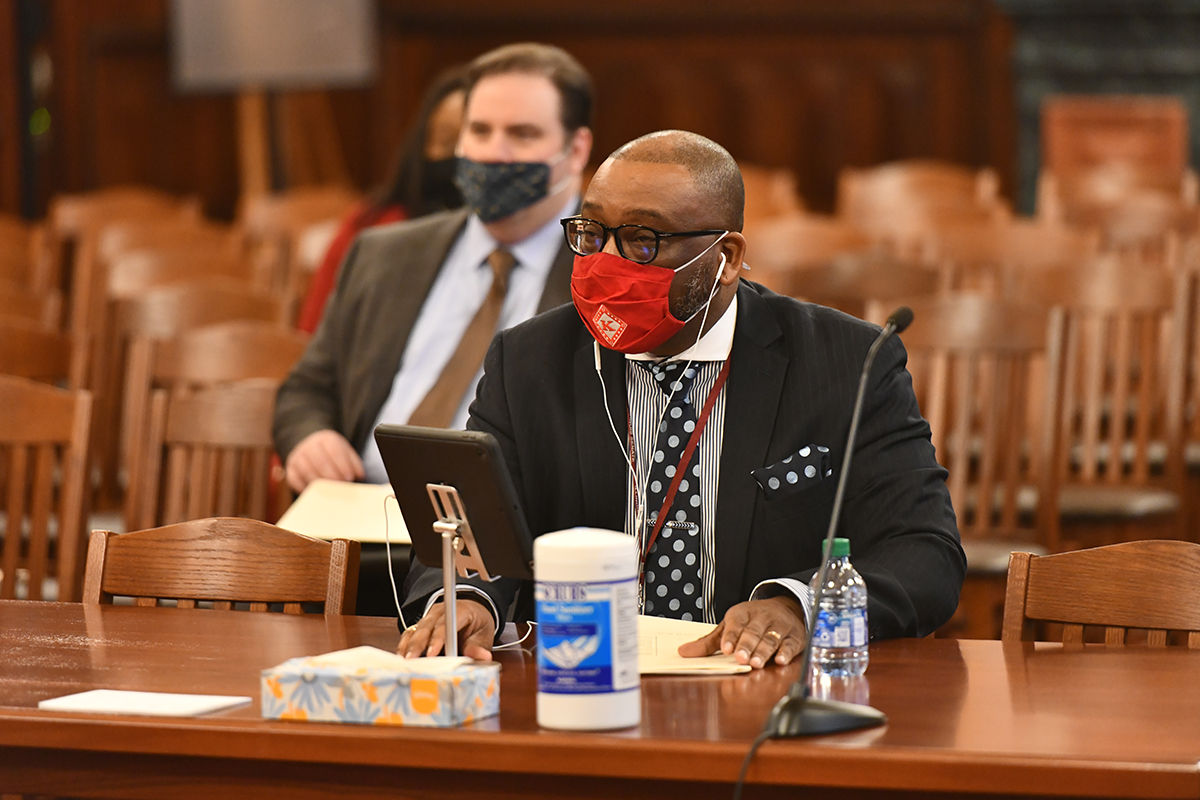 Belt: When young Illinoisans are going hungry, wasting food is not an option
SPRINGFIELD — A measure sponsored by State Senator Christopher Belt (D-Centreville) that would require the Illinois State Board of Education to create an unused food program for schools passed the Senate last week.
"No child in Illinois should go to bed hungry," Belt said. "This program will build on the success of the free lunch and breakfast program the state already has in place."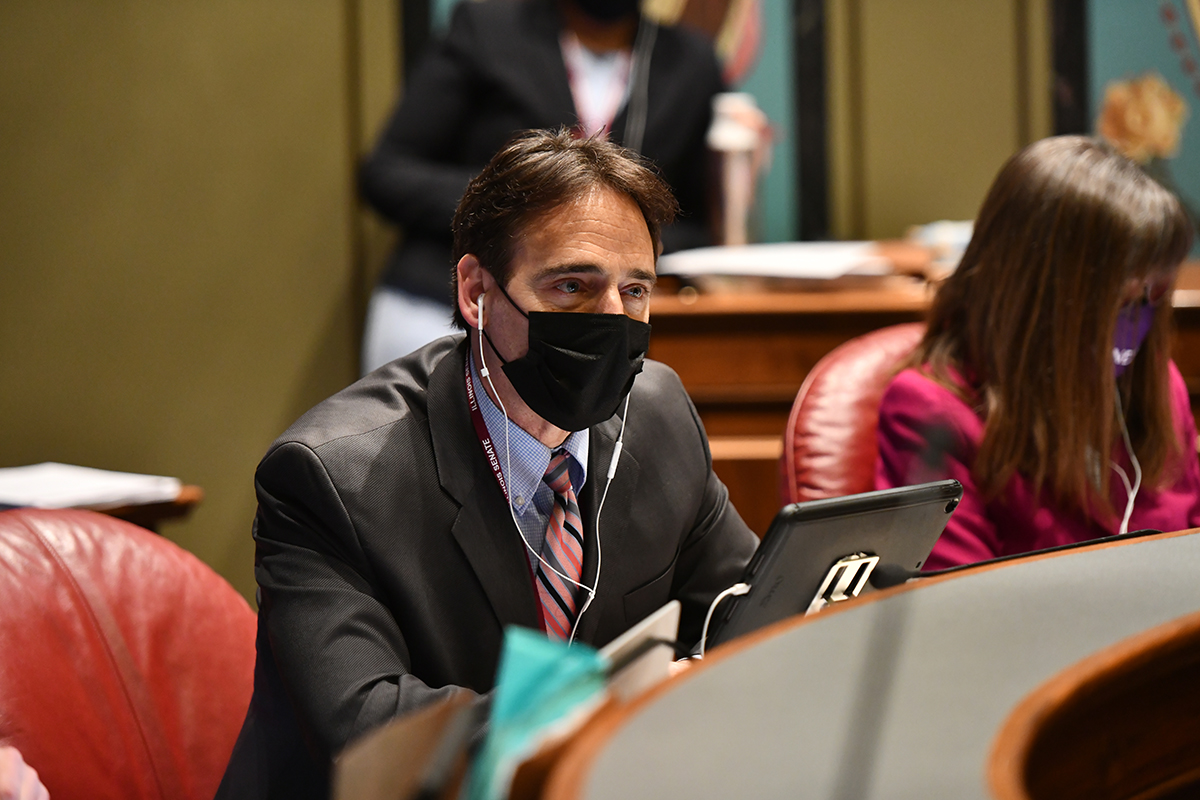 Stadelman measure protecting sexual assault survivors passes Illinois Senate
SPRINGFIELD — A measure sponsored by State Senator Steve Stadelman (D-Rockford) that would make civil no contact orders permanent for sexual assault survivors whose assailants are criminally convicted of sexual assault passed the Senate last week.
"People who've been through a sexual assault will live with the trauma for the rest of their lives," Stadelman said. "I believe it's our responsibly to help ease their burdens and not make them relive that trauma by forcing them to return to court year after year."

Redistricting process underway
The Illinois Senate Redistricting Committee is holding a series of hearings across the state to receive input for the once-in-a-decade process of drawing new legislative boundaries.
This week, the Senate will host a number of those hearings. The dates are as follows:
Peoria, Tazewell and Macon Counties: Thursday, April 29 at 3 p.m. (virtual)
Sangamon and Macon Counties: Friday, April 30 at 11 a.m. (virtual)
Chicago West/Cook County West: Saturday, May 1 at 10:30 a.m. - This is a hybrid committee, so you can watch either online or in-person at Malcolm-X College auditorium, 1900 West Jackson Boulevard, Chicago 60612
Statewide Redistricting: Saturday, May 1 at 5 p.m. - This is a hybrid committee, so you can either watch online or in-person at Chicago State University, 9501 S. King Street, Chicago 60628
To watch the committees, visit ilga.gov then click "audio/video" under the Senate tab at its start time. If you would like to testify or submit written testimony, contact us at This email address is being protected from spambots. You need JavaScript enabled to view it..
Additionally, The Illinois Senate Democratic Caucus has launched an online portal that allows the public to draw and submit proposed legislative boundaries.
The portal presents the first time in Illinois history that the public can go online to craft proposed maps, allowing for greater access and public participation in the once-a-decade redistricting process. All maps submitted through the portal will be reviewed as part of the public record. The portal can be accessed online day or night at ilsenateredistricting.com.

In case you missed it
MEMBERS IN THE NEWS
Senator Jacqueline Collins, Chicago: Nursing home advocates seek law requiring facilities to offer virtual visits | Chicago Tribune
Senator Laura Fine, Glenview: Senator Fine Pushes for Easier Access to Mental Health Care | Lawndale News
Senator Suzy Glowiak Hilton, Western Springs: Watch now: Illinois Senate OKs plans for dental care, liaisons for homeless students | Quad-City Times
Senator Julie Morrison, Lake Forest: Illinois Senate approves bill prohibiting vaping products marketed toward children | WSILTV ABC 3
Copyright 2021 - Illinois Senate Democratic Caucus - All Rights Reserved