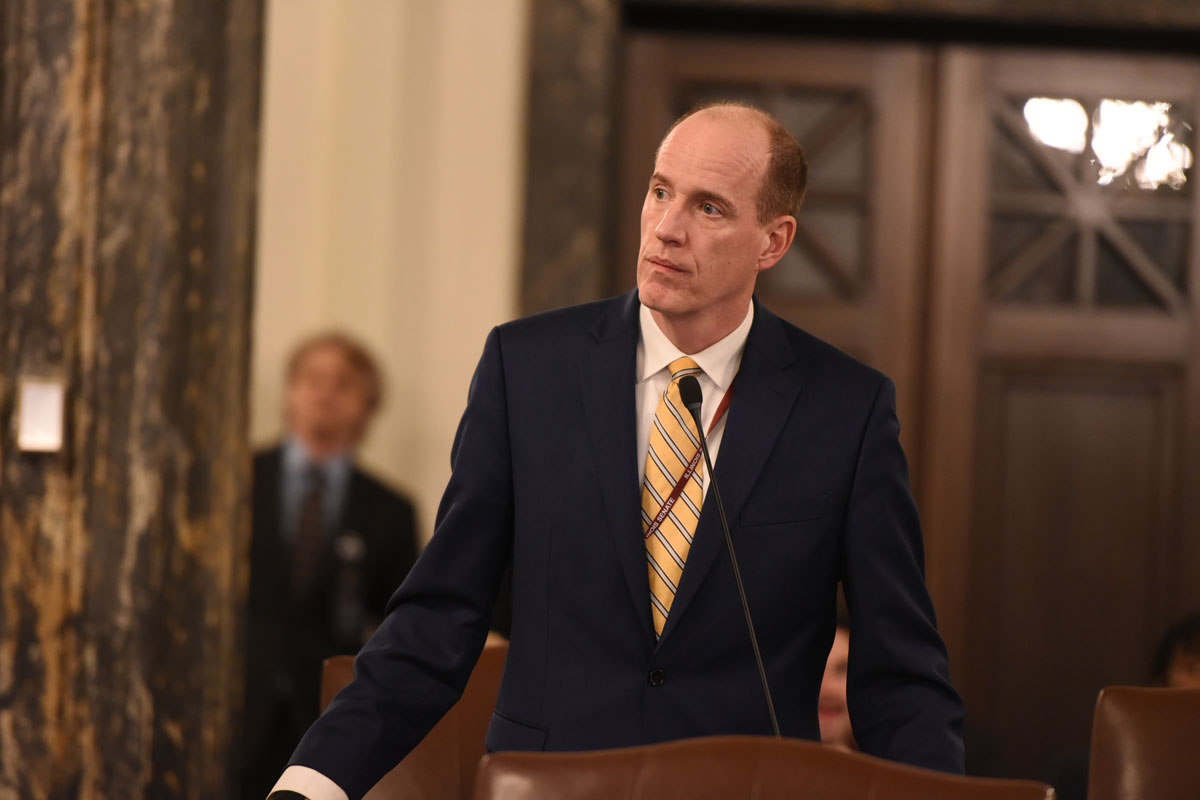 New Cunningham law promotes sustainable energy
SPRINGFIELD – With a looming power shortage on the grid, Illinois received a major boost to its renewable energy sector thanks to a law sponsored by State Senator Bill Cunningham.
"There is an energy shortage in Illinois right now, and it is causing uncertainly, which leads prices to spike and potentially future brownouts," said Cunningham, a Democrat who represents portions of Chicago and the Southwest Suburbs. "This legislation will help solve that problem by expanding renewable energy opportunities."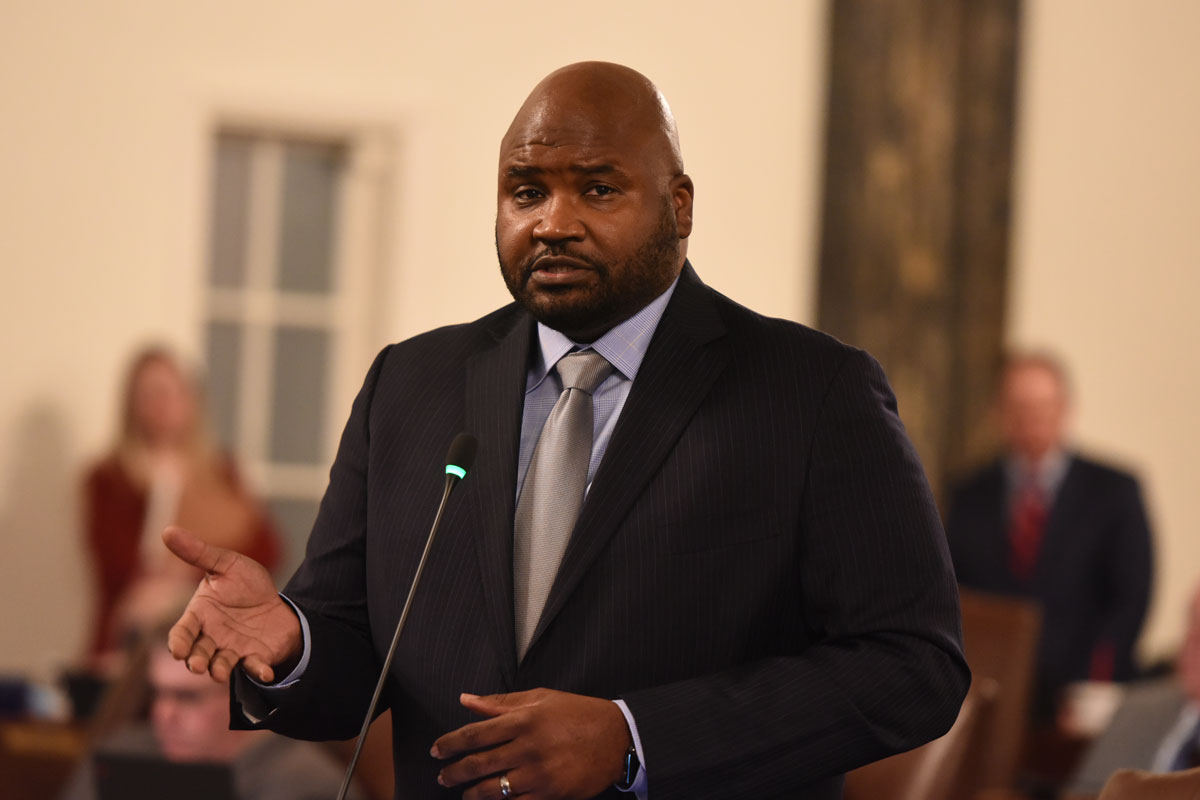 Sims leads sound fiscal decisions resulting in payoff of Unemployment Insurance Trust Fund debt
CHICAGO – State Senator Elgie R. Sims, Jr. — the Senate's chief budget negotiator — led efforts that allowed Illinois to repay the remaining $1.36 billion unemployment insurance Trust Fund debt.
"This plan was the right thing to do for businesses, labor organizations and everyday Illinoisans," said Sims (D-Chicago), chair of the Senate Appropriations Committee. "I want people to know that if they need temporary help providing for their families, no matter the reason, Illinois has their back."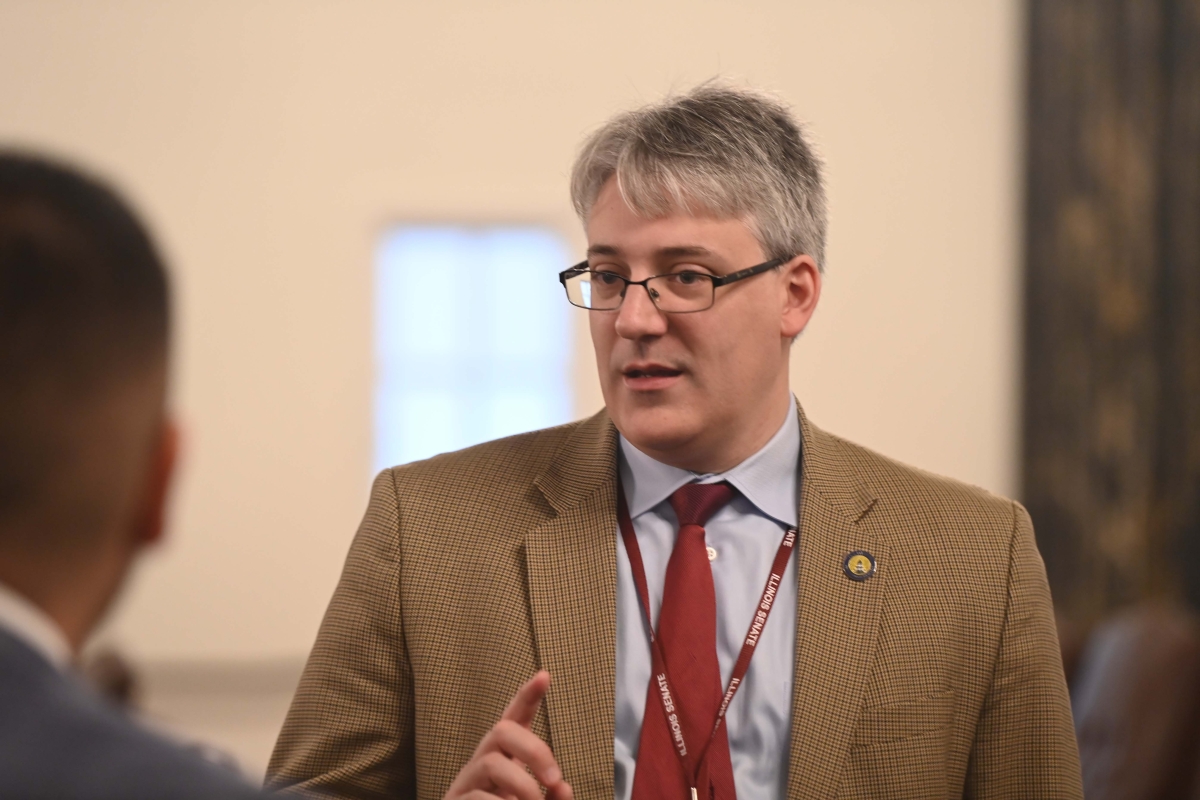 Halpin announces more than $3 million coming to Macomb
MACOMB – With the support of State Senator Mike Halpin, the Illinois Department of Transportation announced the City of Macomb will receive $3.25 million to improve transportation as part of the historic Rebuild Illinois capital program.
"In order for the City of Macomb and WIU to grow, we need to make proper investments in infrastructure," said Halpin (D-Rock Island). "Macomb is a great place to live and work. I will continue to push the state to properly fund transportation services."

In case you missed it
MEMBERS IN THE NEWS
Senator Paul Faraci, Champaign: Danville Area Community College receive over $300,000 for pre-apprenticeship program | WICS ABC 20
Senators Sara Feigenholtz, Chicago, Laura Murphy, Des Plaines, and Laura Fine, Glenview: 13 bills Illinois lawmakers have introduced in 2023 | Quad-City Times
Senator Adriane Johnson, Buffalo Grove: Sen. Johnson supports local film to combat human trafficking | Shaw Local
Copyright 2023 - Illinois Senate Democratic Caucus - All Rights Reserved