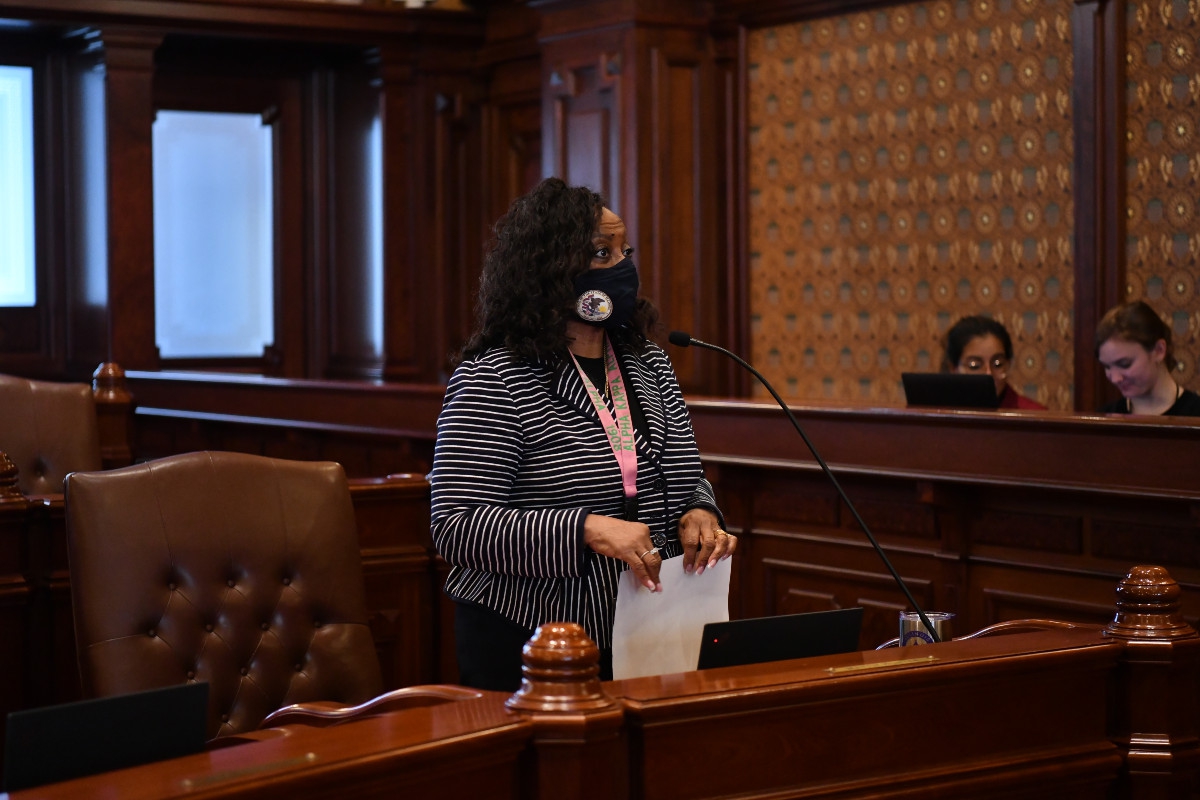 SPRINGFIELD – State Senator Mattie Hunter (D-Chicago) supported legislation that would direct state money to cover several outstanding debts in order to improve the Illinois's credit.
"The state has been on a trajectory toward better credit ratings, and I believe this initiative will only continue that trajectory," Hunter said. "This initiative lessens the state's debt and upholds our commitment to families and state employees."
In total, Senate Bill 2803 allocates $2.7 billion to the Unemployment Insurance Trust Fund, with $898 million to pay off old group health insurance bills, $230 million to pay off the College Illinois program, and $300 million in extra pension payments.
Read more: Hunter supports lowering Unemployment Insurance Trust Fund deficit