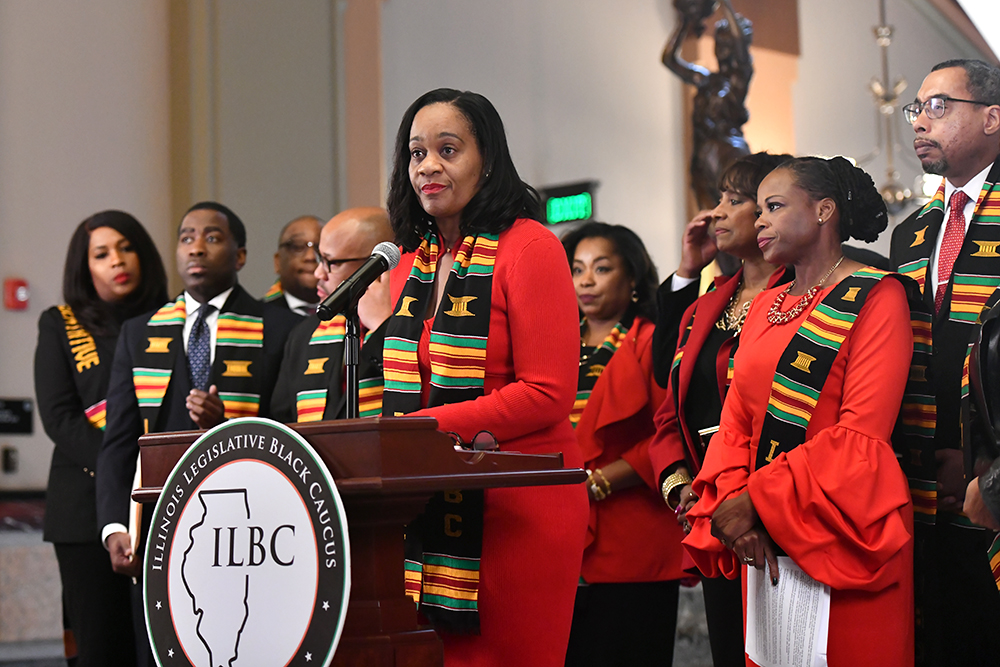 SPRINGFIELD — The Illinois Legislative Black Caucus responded to Gov. JB Pritzker's budget address on Wednesday.
Black Caucus leaders discussed areas within the governor's budget proposal that specifically affect black communities, including early childhood education, economic development and public safety.
Senate Majority Leader Kimberly A. Lightford, Chair of the ILBC:
"I am thrilled Governor Pritzker has a significant plan for education from birth to college. I share his enthusiasm for educating our young people because it is proven that their success lies in the quality of their education.
"Educating our young people has always been a central focus of the Black Caucus. We understand that in order for communities to grow and advance, they need to be educated. We look forward to joining the governor in the fight for equitable funding and access to education."
Read more: Black Caucus: Governor's vision sets state on path to help black communities