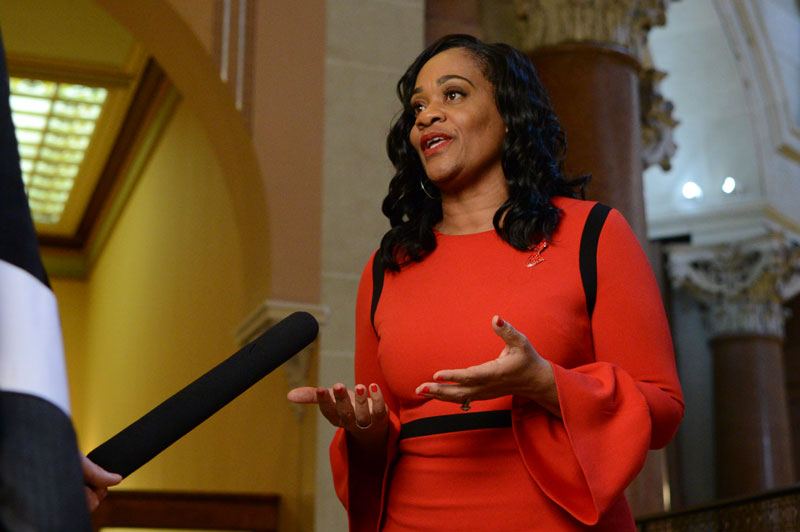 CHICAGO – To better inform policymakers on the root causes of poverty and economic insecurity, Senate Majority Leader Kimberly A. Lightford (D-Maywood) was appointed co-chair of the Commission on Poverty Elimination and Economic Security.
"I believe we have come to the precipice of a moment that can make the changes necessary to put us on track to eliminate poverty across Illinois," Lightford said. "That effort starts with getting to the root causes of poverty, a major one being systemic racism, and no longer being shy about the way we approach them."
The commission will consist of four members of the General Assembly, a member of the judicial branch and 20 members of the public, including people who have experienced deep poverty and advocates for youth, veterans, mental health, education equity, those experiencing homelessness, those differently abled and others.
"I look forward to the important work we'll be doing through this commission, and even more to engaging my colleagues in a conversation that can create generational change, eliminate poverty and economic disparities across our state," Lightford said.
The commission is tasked with educating policymakers on the impact poverty has on other measures of economic stability and economic outcomes, including educational attainment, rates of incarceration, lifetime earnings, access to health care, health care outcomes, and access to housing. The Department of Human Services will provide support for the commission to complete its work to produce a strategic plan that addresses poverty and economic insecurity in Illinois by November 30, 2021.