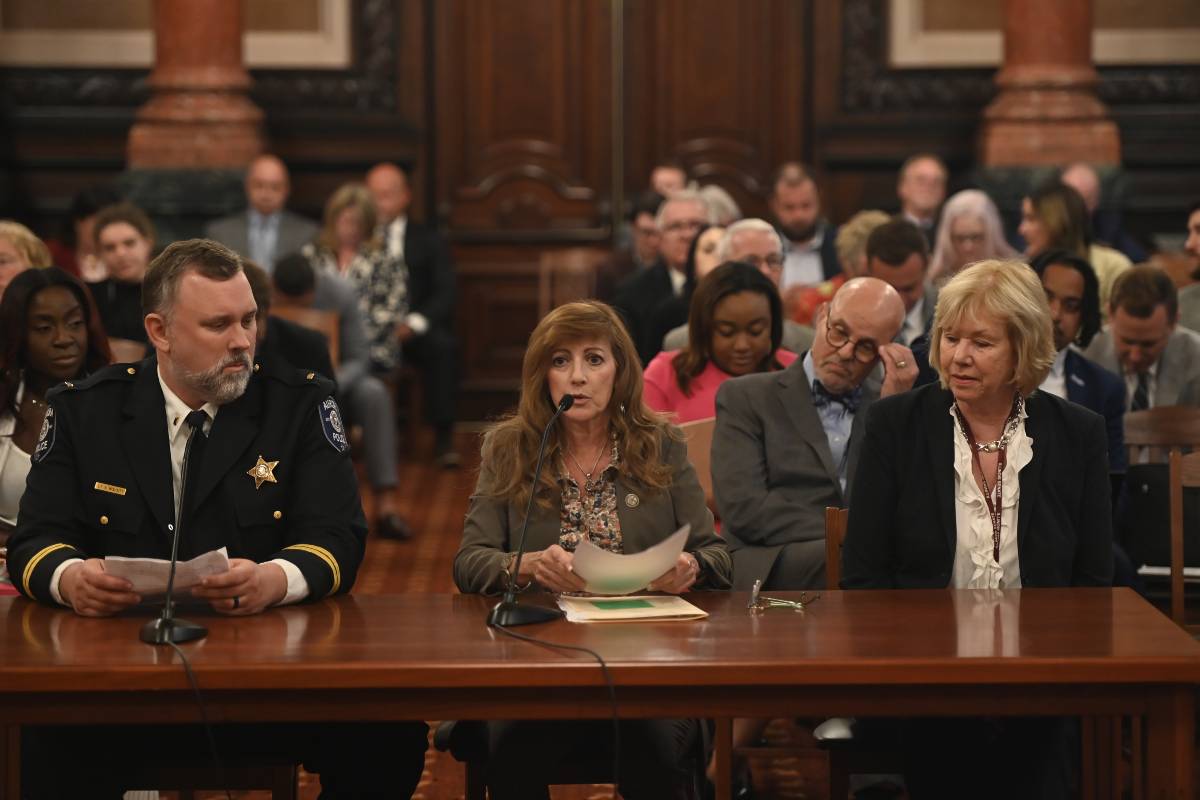 Holmes, Morrison advocate for drone use by law enforcement for public safety
SPRINGFIELD – State Senators Linda Holmes and Julie Morrison worked together to pass a measure to enhance public safety through the use of drones following two separate mass shooting tragedies that tore apart communities they represent.
"Drones provide an invaluable resource that can be used to monitor large crowds for suspicious activity," said Morrison (D-Lake Forest). "This technology exists – there's no reason we shouldn't put it in the hands of law enforcement."
House Bill 3902 allows law enforcement to use drones to monitor special events, like parades and festivals, to detect breaches and identify public safety issues.
"This measure gives police and other first responders critical information in a chaotic situation where lives are at stake," said Holmes (D-Aurora). "This capability could spare another community the suffering and trauma we experienced here."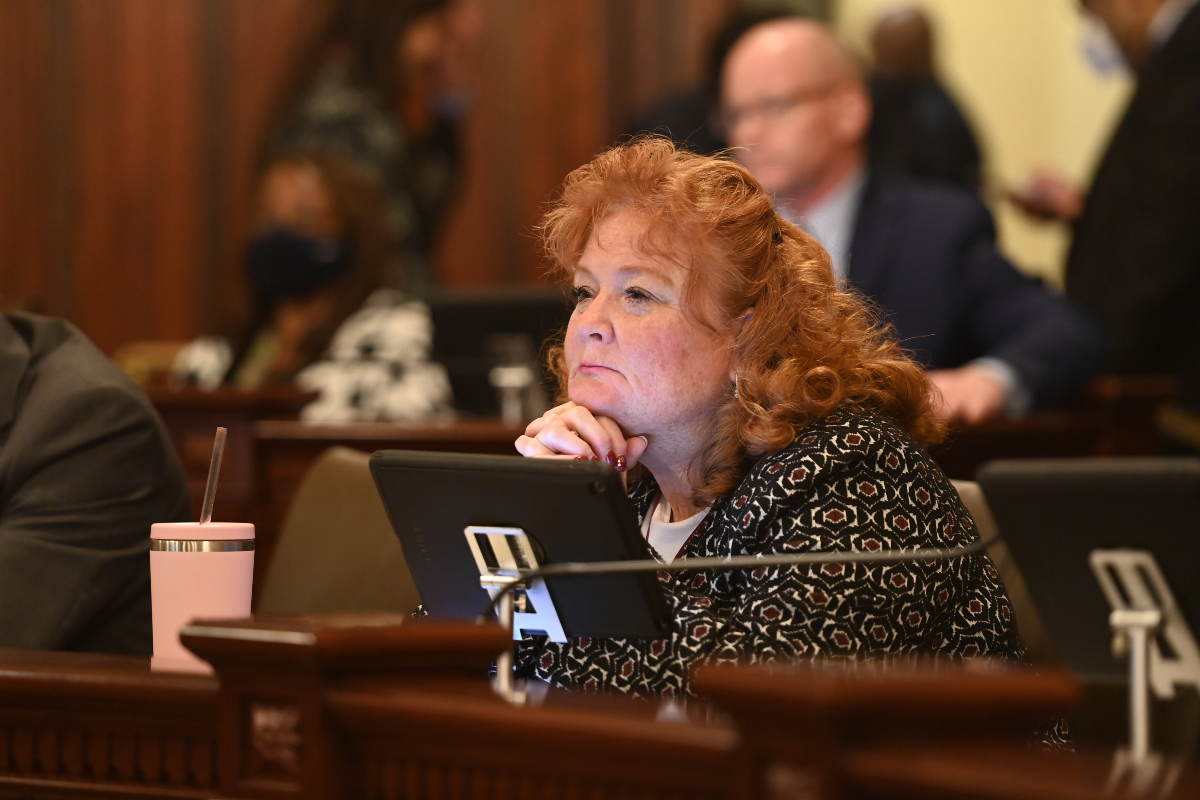 Murphy pushes for ethics in automated traffic enforcement
SPRINGFIELD – State Senator Laura Murphy championed legislation to establish ethical guidelines to address ongoing concerns regarding automated traffic enforcement.
"The public deserves to have the utmost trust in their government and their law enforcement," said Murphy (D-Des Plaines). "We need to ensure that there is accountability and honesty on all levels."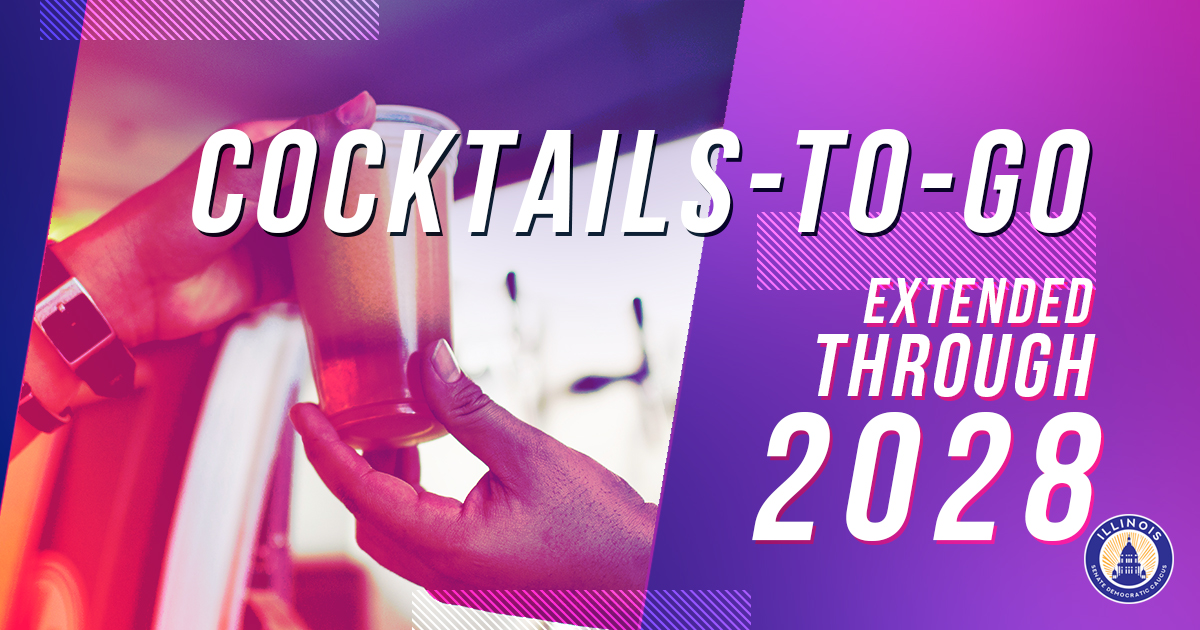 Feigenholtz extends cocktails to-go through 2028
SPRINGFIELD – In an attempt to help shuttered restaurants, bars, and venues during the COVID-19 pandemic in 2021, State Senator Sara Feigenholtz championed a law permitting mixed drink delivery and takeout. To many establishments this effort was vital, enabling them to keep their doors open during the extended stay-at-home order.
This week, Governor Pritzker signed a five-year extension for cocktails to-go into law so that establishments can continue this wildly popular practice.
"The pandemic has changed the dining out habits of many. At the time, cocktails to-go was necessary, and many continue to enjoy the convenience for entertaining at home," Feigenholtz (D-Chicago) said. "The hospitality industry is filled with food and drink artists who are in constant reinvention mode. Giving them room to create their craft is how Chicago has become the number one culinary destination in the world."

In case you missed it
MEMBERS IN THE NEWS
Senate President Don Harmon, Oak Park, and Senators Elgie Sims and Celina Villanueva, Chicago: Illinois Senate approves $50B budget | ABC 7 Chicago
Senator Mattie Hunter, Chicago: Senate approves Hunter bill prohibiting utility shutoffs in extreme heat | The Crusader
Senator Doris Turner, Springfield: Senator Turner recognizes impact from opioid crisis | Taylorville Daily News
Copyright 2023 - Illinois Senate Democratic Caucus - All Rights Reserved