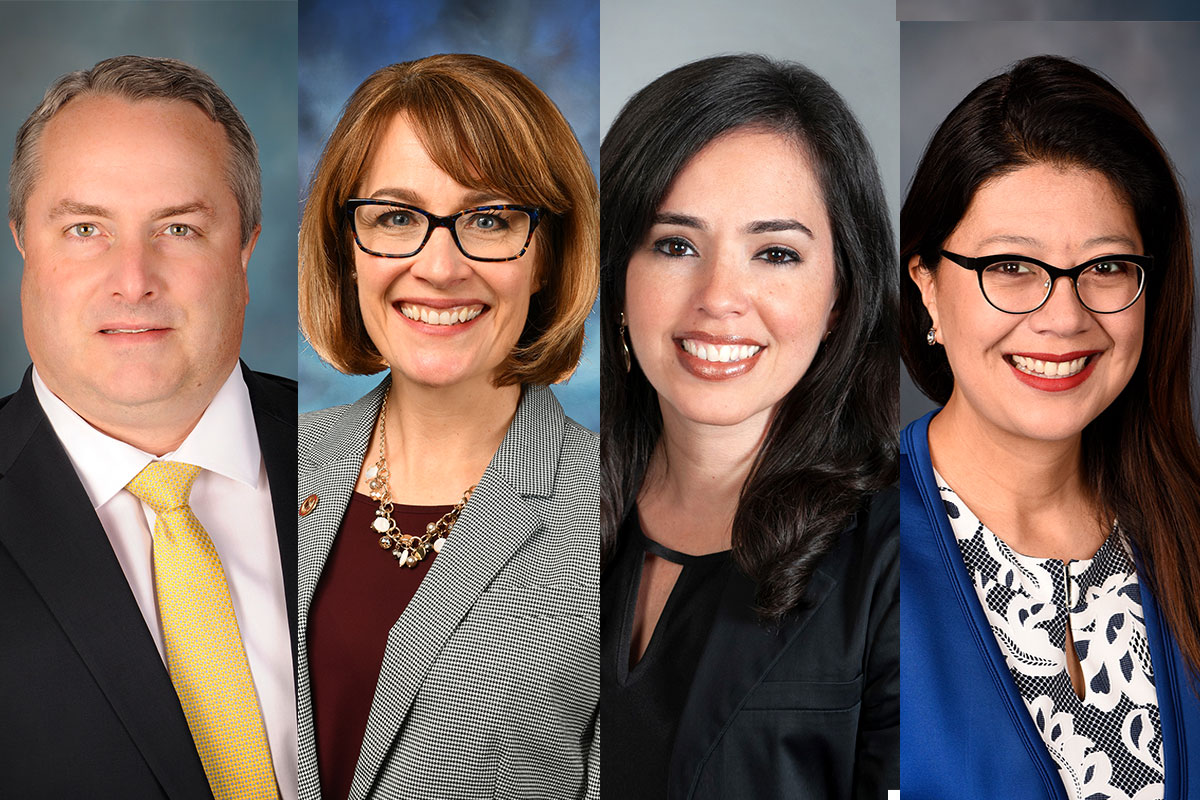 Senate Dems welcome new members to the caucus
As the new session begins, the Senate is pleased to welcome four new members to the body. They bring a range of professional and personal experience as well as valuable subject matter knowledge, and we can't wait to see what they will contribute to our work for the people of Illinois.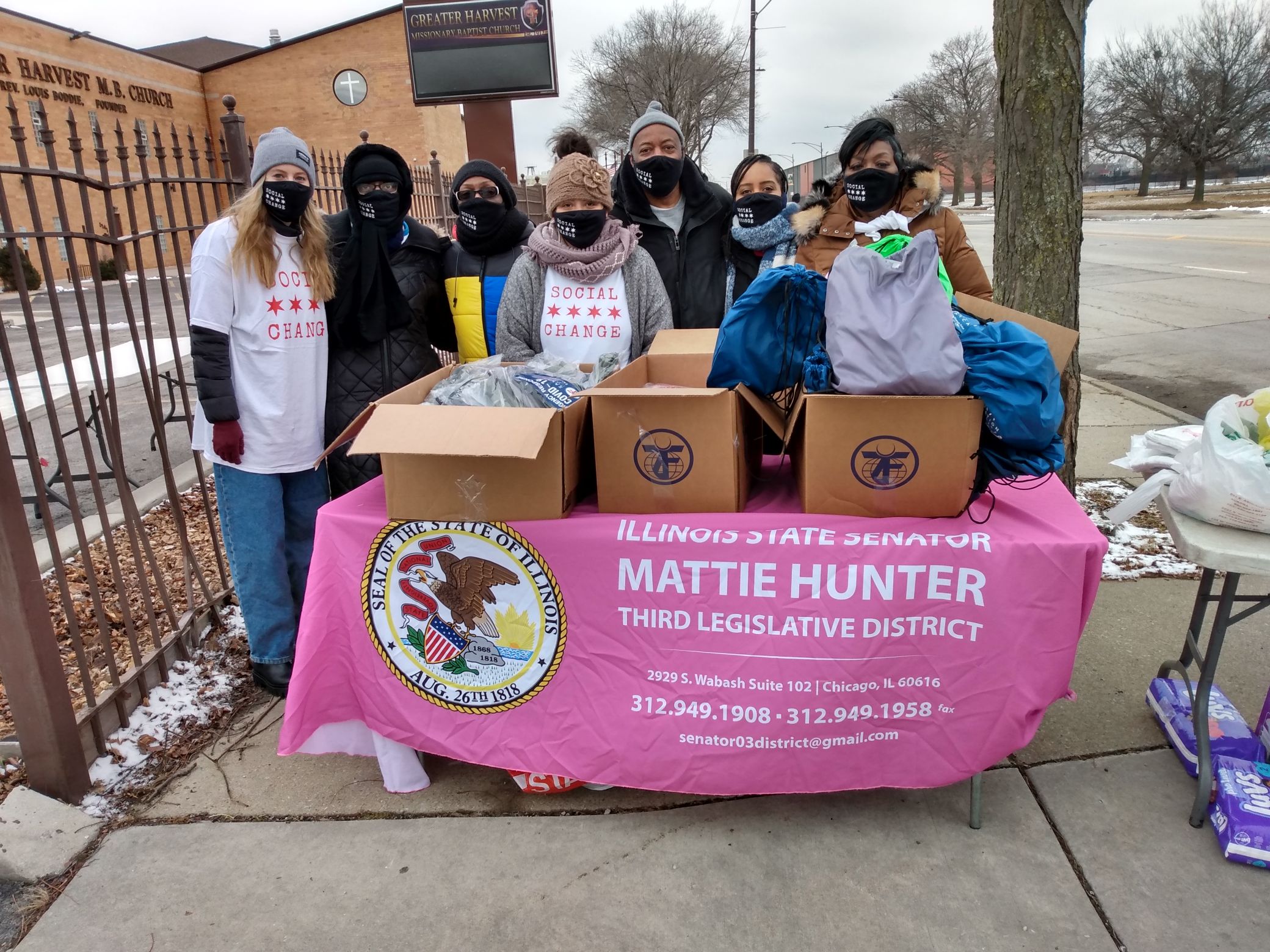 Hunter gives back on MLK Day
CHICAGO — In the spirit of Martin Luther King Jr. Day, State Senator Mattie Hunter (D-Chicago) partnered with Social Change to donate food and PPE at the Greater Harvest Missionary Baptist Church.
"People are still struggling to protect themselves from this virus while awaiting the wide distribution of the vaccine," Hunter said. "PPE is still needed, and people are still in need of other basic necessities like food. Everyone loves to quote Dr. King, but those who follow in his footsteps are not as common."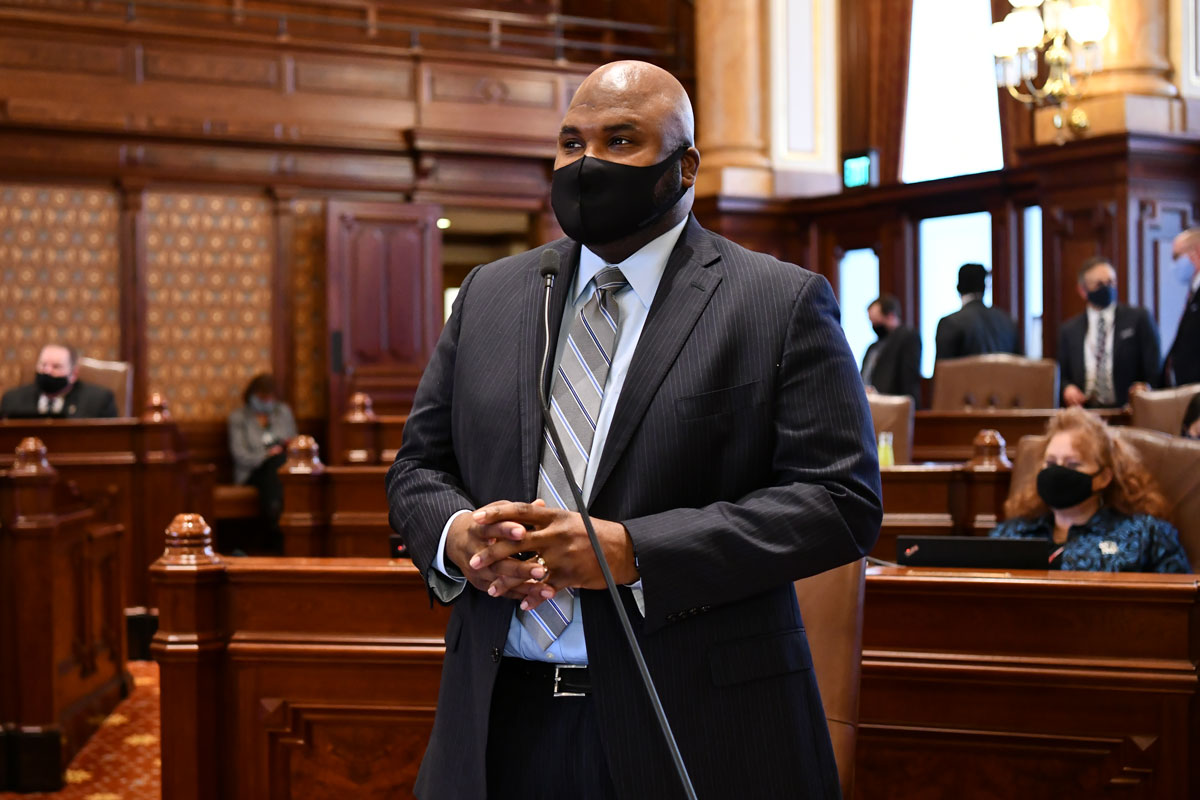 Senator Sims, Illinois AFL-CIO debunk myths on criminal justice reform package
CHICAGO — State Senator Elgie Sims (D-Chicago), who spearheaded the state's comprehensive criminal justice reform package, is joining a well-known union group, the Illinois AFL-CIO, in disproving misinformation about House Bill 3653.
"Following dozens of hours of testimony during the fall months, I was proud to spearhead this measure to bridge the racial and socioeconomic divide in our criminal justice system, while keeping people safe," Sims said. "There is a ton of misinformation about this legislation which says it will hinder the work of law enforcement officers — and that is simply not true. Most of the pieces of this measure are already in place at many law enforcement agencies."

In case you missed it
MEMBERS IN THE NEWS
Senate President Don Harmon, Oak Park: Get to know Senate President Don Harmon | FarmWeekNow.com
Senator Rachelle Crowe, Glen Carbon: Crowe encourages Lincoln art submissions | The Telegraph
Senate Majority Leader Kimberly A. Lightford, Maywood: Lame Duck Look Back: How the Black Caucus passed criminal justice reform | Capitol News Illinois
Senator Heather Steans, Chicago: State Sen. Heather Steans, Chicago Democrat who was the driving force behind marijuana legalization, resigns her seat | Chicago Tribune

Copyright 2021 - Illinois Senate Democratic Caucus - All Rights Reserved