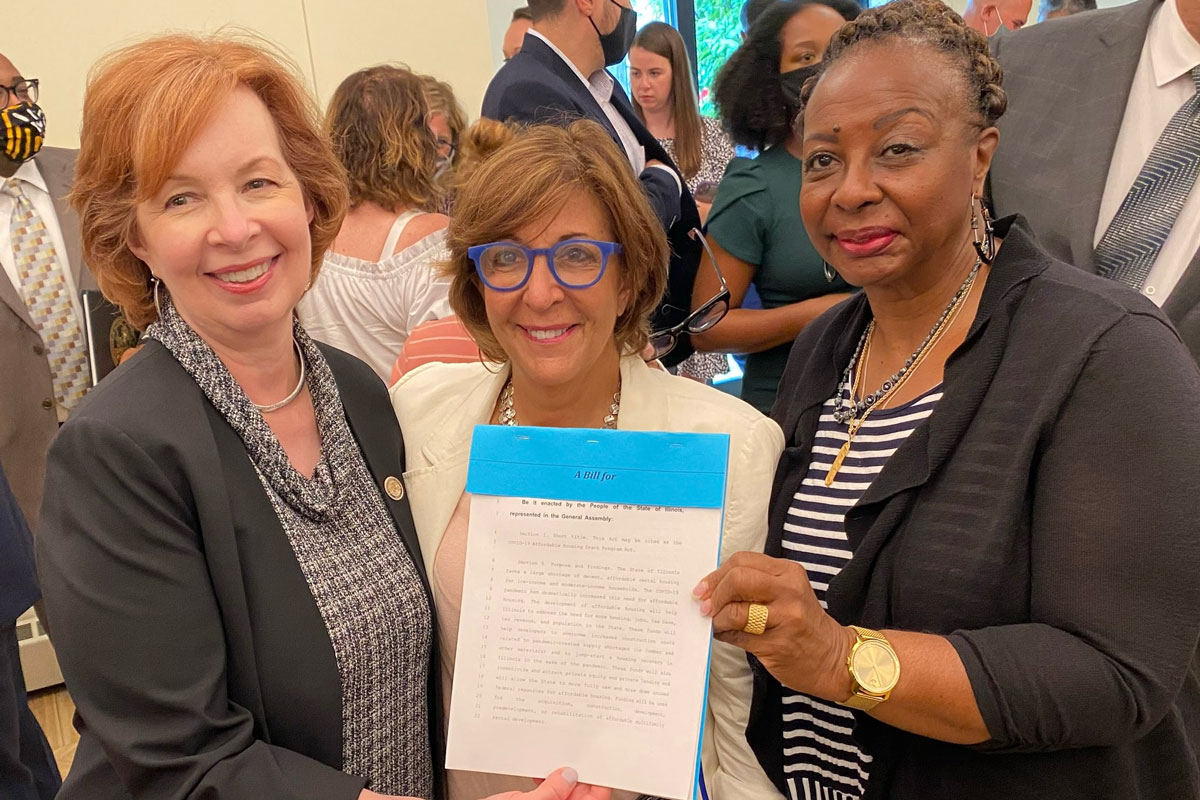 Trio of Democratic Senators champion monumental affordable housing law
SPRINGFIELD – As the COVID-19 pandemic further accentuated the need for affordable housing in Illinois, State Senators Mattie Hunter, Ann Gillespie and Sara Feigenholtz knew they had to do something to help residents who too long have suffered from burdensome housing mandates.
The trio of Democratic lawmakers worked together to champion a newly signed law to create incentives in the housing market for affordable housing units, enforce the mandatory affordable housing plan for cities with at least 1,000 residents and change how the Cook County assessor's office calculates the tax liability for affordable housing complexes.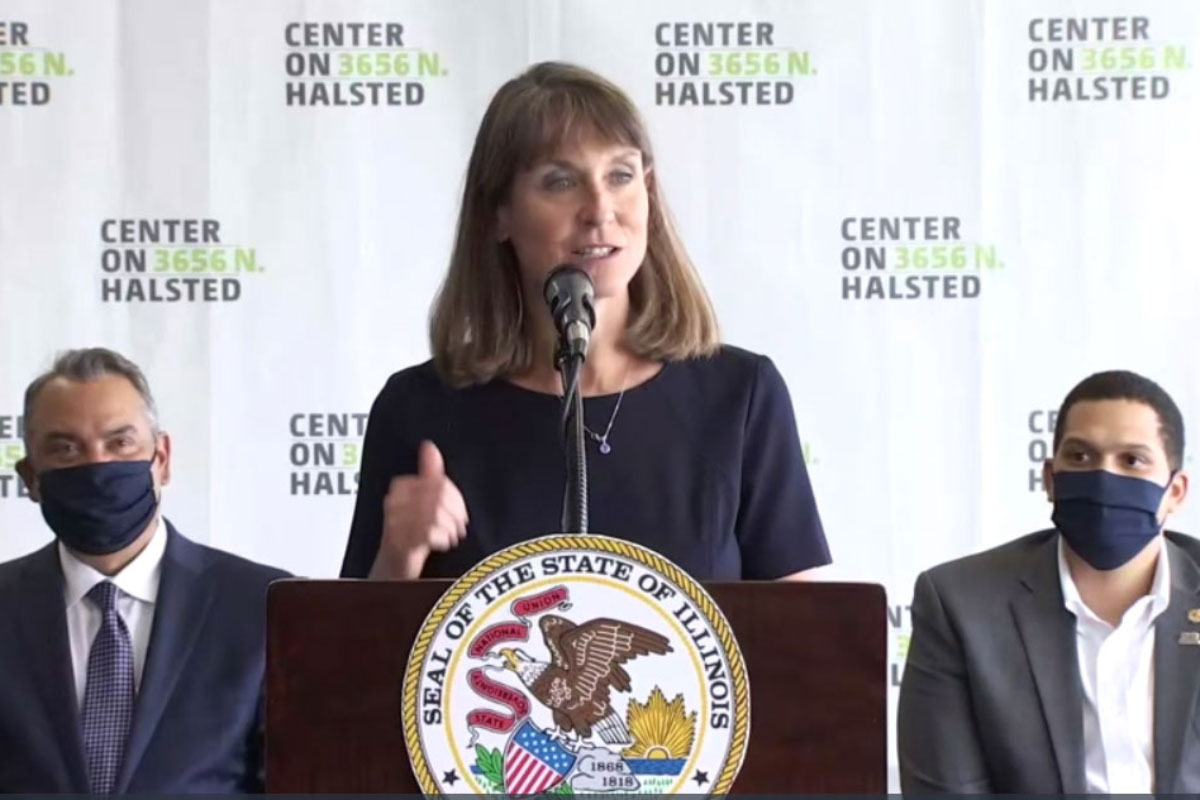 Infertility treatment expanded to include marginalized women under Senator Fine law
SPRINGFIELD – Insurance coverage for infertility treatment for all women, regardless of marital status, will be accessible under a measure sponsored by State Senator Laura Fine (D-Glenview), which was signed into law last week.
"Every woman in Illinois deserves insurance coverage for infertility treatment," Fine said. "If a woman is experiencing fertility issues, she should be covered by insurance regardless of her age, medical history, partner status or sexual orientation."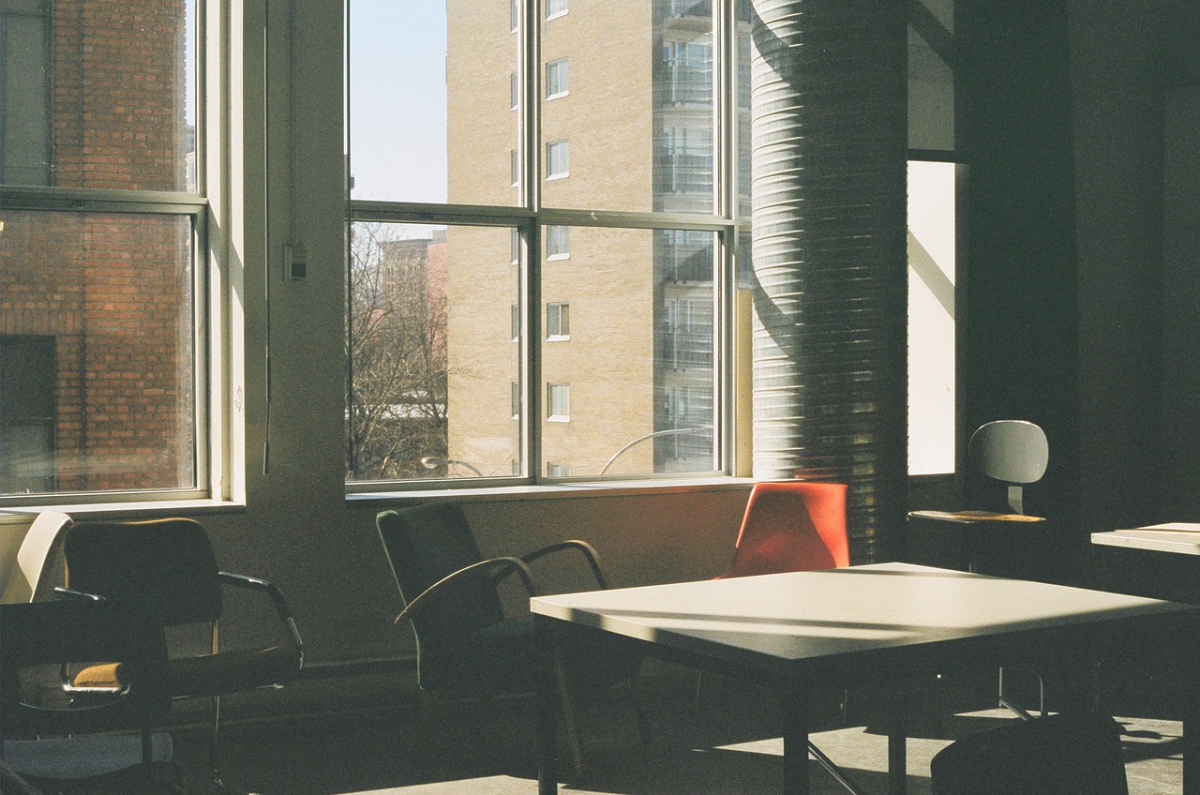 Martwick delivers on promise of elected school board at CPS
CHICAGO – The board of Chicago Public Schools will be fully elected thanks to a new law spearheaded by State Senator Robert Martwick (D-Chicago).
"With today's historic new law, our great city is now on track to be at the forefront of community-led education," Martwick said. "Parents have always deserved a say in how their kids' schools are run, and now, they'll have it. An elected school board opens up a world of possibilities, and because of it, the future of Chicago's youth is bright."

In case you missed it
MEMBERS IN THE NEWS
Senator Rachelle Crowe, Glen Carbon: New Crowe law digitizes hearings, signature process for wills | Illinois Business Journal
Senators Bill Cunningham, Chicago, and Cristina Pacione-Zayas, Chicago: Education services extended for students with special needs | Daily Herald
Senators Mattie Hunter, Chicago, and Melinda Bush, Grayslake: Pritzker Administration Announces $13 Million Investment to Expand Access to Life Saving Medication in Opioid Crisis Fight | Riverbender.com
Senator Adriane Johnson, Buffalo Grove: New Illinois law makes it easier for HOA community members to install rooftop solar | Solar Power World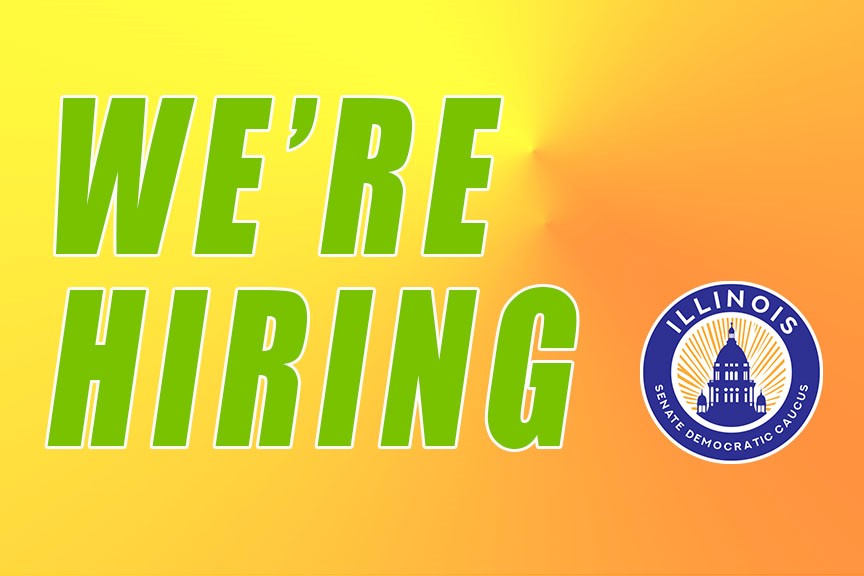 We're hiring

The Office of the Senate President is seeking highly-motivated attorneys for the 2021-2022 legislative session. For more information about the legislative assistant legal counsel position, click here.
We are also seeking full-time legislative associate legal counsel. For more information, click here.
Copyright 2021 - Illinois Senate Democratic Caucus - All Rights Reserved