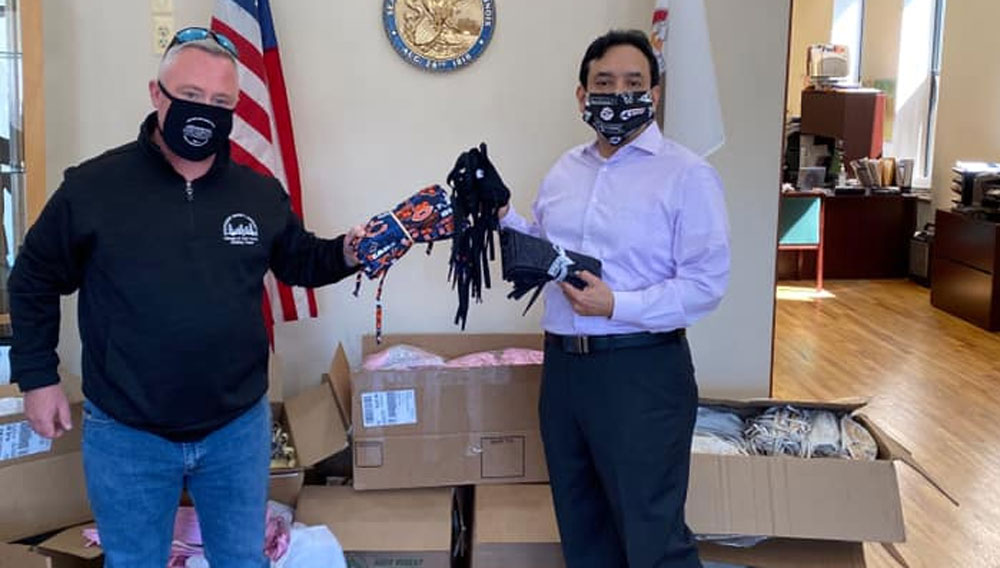 CHICAGO – To help prepare local residents for the new face covering requirement, Assistant Majority Leader Tony Munoz (D-Chicago) partnered with Joann Fabrics in donating 5,000 masks to local businesses and organizations on Friday.
"My volunteers and I are more than grateful to be able to provide masks to local residents," Munoz said. "I thank Joann Fabrics for their partnership and work during these trying times."
Gov. JB Pritzker's modified stay-at-home order requiring face coverings for anyone over the age of 2 in public spaces where social distancing is difficult went into effect May 1.
"I strongly encourage people to follow the governor's order to the best of their ability," Munoz said. "Staying at home and wearing face coverings in public spaces helps protect our frontline healthcare workers, essential workers and vulnerable residents."
Munoz distributed masks to nursing homes, assisted living centers, local small businesses and nonprofit organizations across the 1st Senate District. Those entities include: Symphony of Midway, Aperion Care International, Barton Senior Residences, Senior Suites of Bridgeport, National Latino Education Institute, Amor De Dios Methodist Church, WINGS, Pilsen Alliance,
Pilsen Neighborhood Council, Chinese American Service League, Consolidated Benevolent Association Long Life Senior Housing and L'Cafecito Jumping Bean.
Future distributions will be made based on availability of supplies.