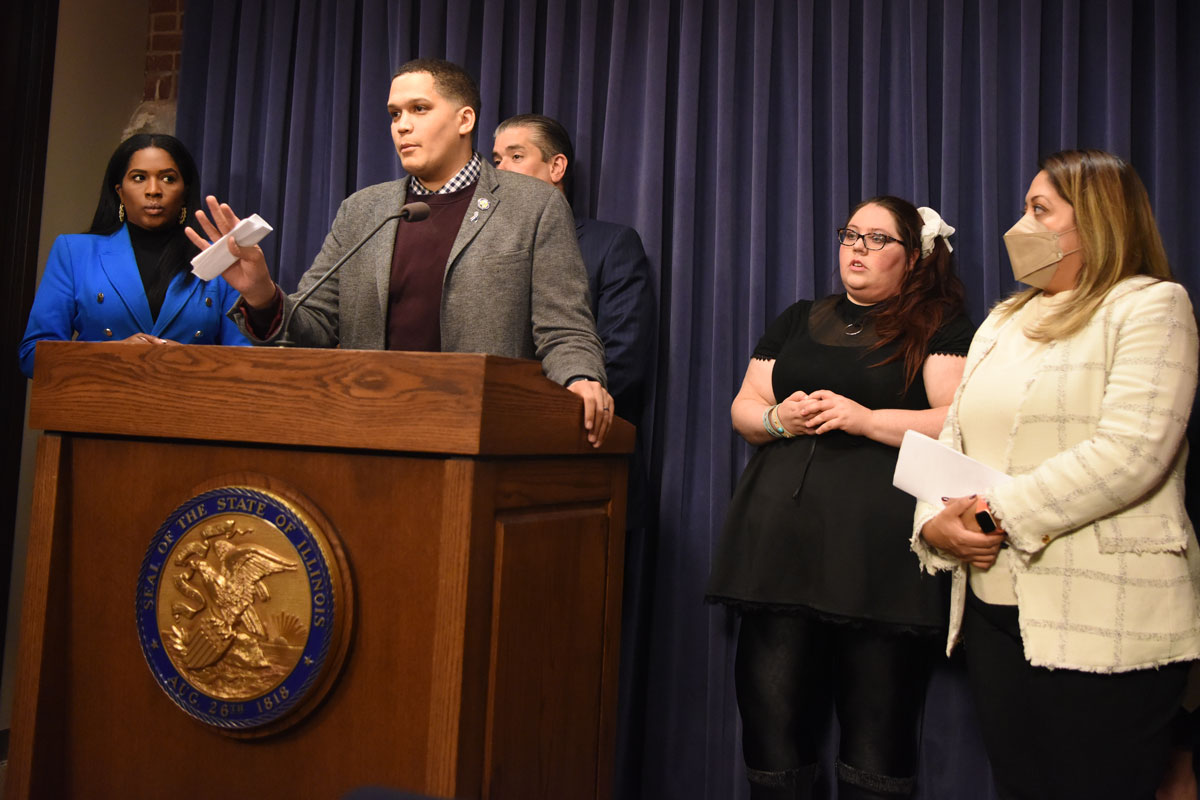 Democrats introduce measure to empower community involvement and investment
SPRINGFIELD – Democratic legislators unveiled a package of measures to help better address the equity needs of local communities.
"Public Safety is an issue that has touched me and my neighbors directly and that is why I am in favor of greater community involvement," said Senator Robert Peters (D-Chicago). "We can achieve real public safety for all by listening to communities and expert input, not by continuing the misguided policies of the past."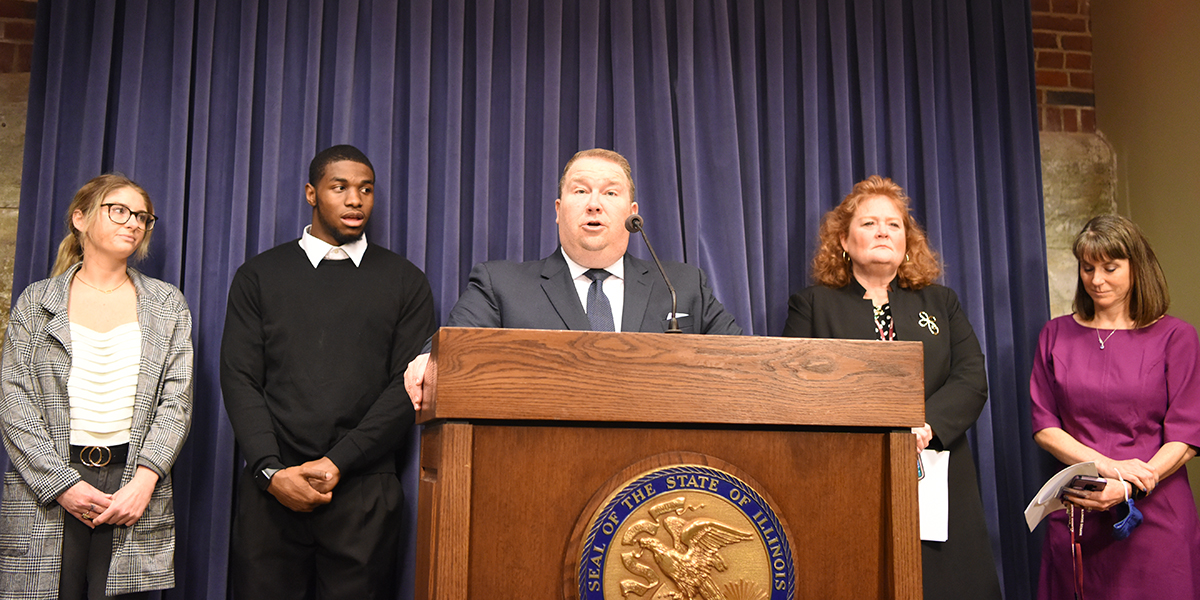 Senate Democrats outline college affordability plan
SPRINGFIELD – The burdensome costs of textbooks and course materials for college students often deters them from making the purchase, which in turn can cause a learning barrier and hinder a student's grades. Members of the Illinois Senate Democratic Caucus outlined a plan to break down those barriers.
Senator Laura Fine (D-Glenview) is leading a measure – Senate Bill 819 – to allow students who receive MAP Grants to use the funds for room and board, as well as coursework materials including books, software and website access. Currently, MAP Grants can only be used for tuition and necessary fee costs.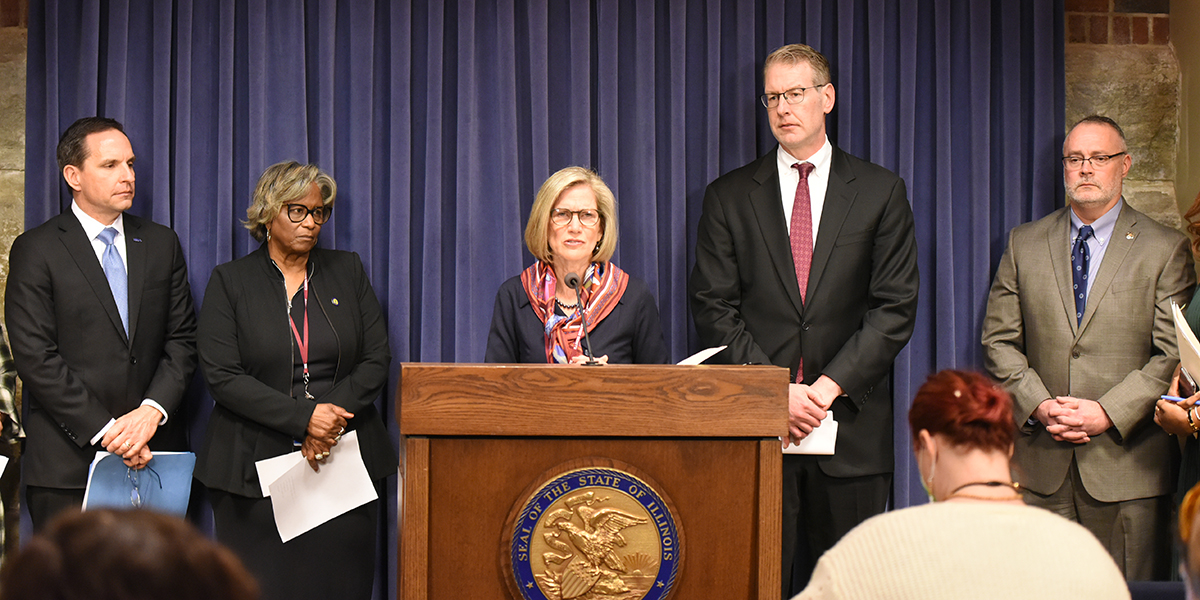 Glowiak Hilton introduces plan to codify Organized Retail Crime, bring offenders to justice
SPRINGFIELD – To offer stability to retailers, bring support to state prosecutors and promote statewide economic growth, State Senator Suzy Glowiak Hilton (D-Western Springs) joined officials with the Illinois Retail Merchants Association and Attorney General's office to discuss a legislative proposal to curb Organized Retail Crime in Illinois at a press conference.
"In recent months, high-profile smash-and-grab crimes have created local concerns for store owners, patrons and communities statewide," said Glowiak Hilton, chair of the Senate Commerce Committee. "To make a collaborative effort at controlling the frequency, magnitude and severity of Organized Retail Crimes, this proposal addresses systemic concerns raised by prosecutors and retail advocacy groups to bring offenders to justice."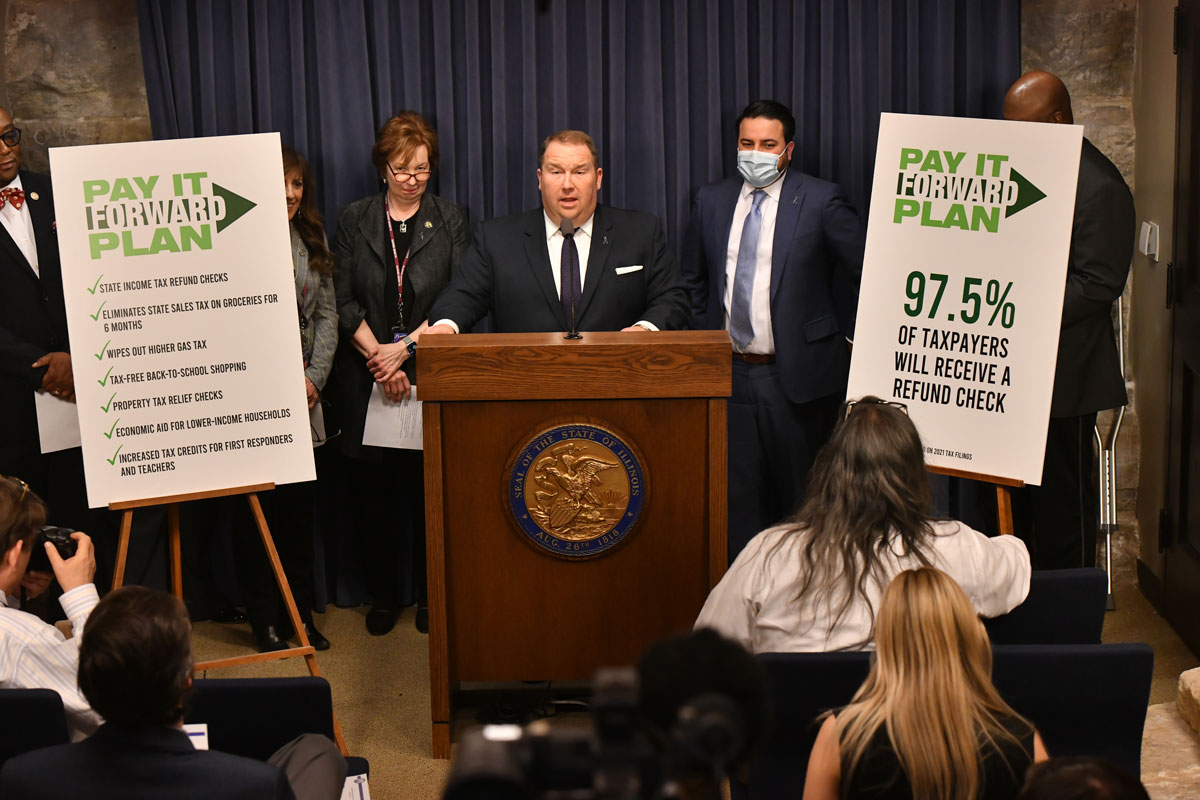 Senate Dems unveil inflation busting relief plan
SPRINGFIELD – Illinois Senate Democrats proposed Friday a more than $1.8 billion inflation-busting relief plan that would wipe out state taxes on back-to-school shopping and groceries, stop higher gas taxes and deliver income and property tax refund checks statewide.
"This plan gets money back in the hands of consumers. They've endured through this pandemic. It's time for the state to pay it forward," said Senator Scott Bennett (D-Champaign).

In case you missed it
MEMBERS IN THE NEWS
Senators Laura Ellman, Naperville and Robert Peters, Chicago: Illinois lawmakers introduce bills to combat fentanyl overdose crisis | Central Illinois Proud
Senator Dave Koehler, Peoria: 'Fertility fraud' bill targets decades of malpractice | Heart of Illinois ABC
Senator Cristina Pacione-Zayas, Chicago: Legislative package aims to help working families | WAND
Copyright 2022 - Illinois Senate Democratic Caucus - All Rights Reserved