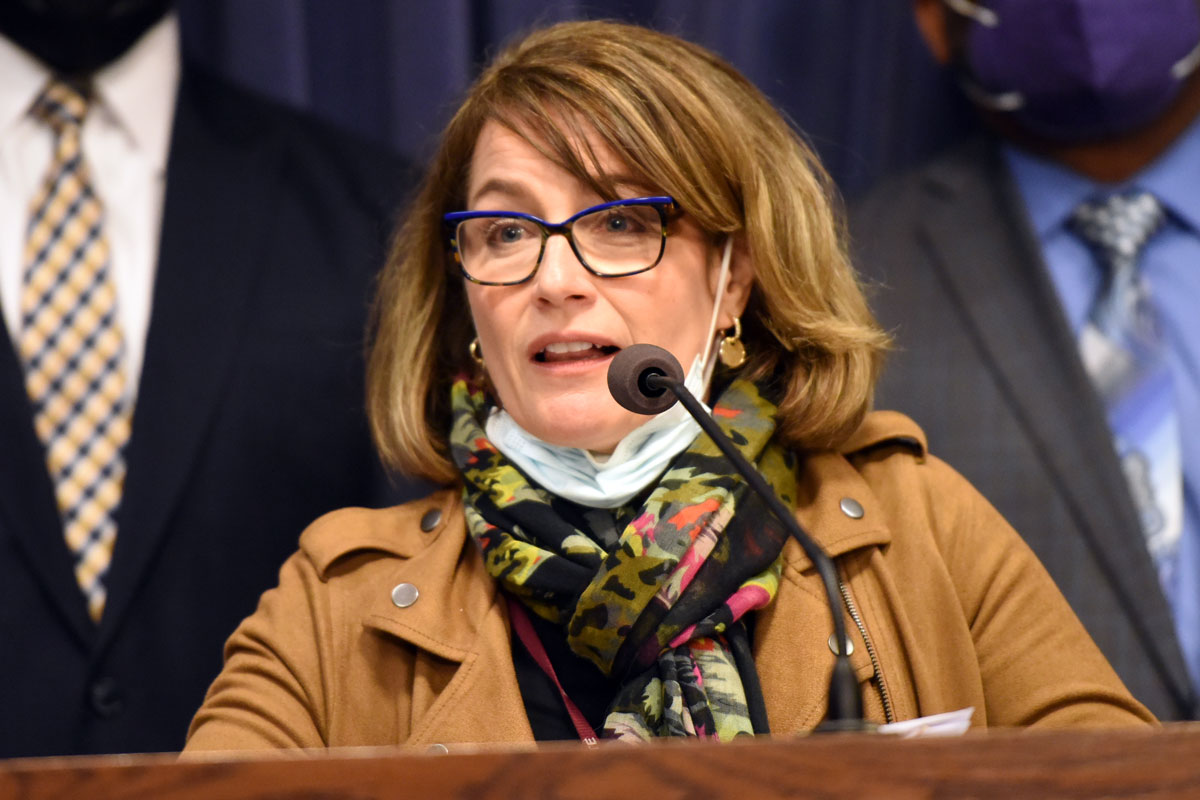 Lawmakers unveil legislative efforts to overcome mental health challenges in Illinois

SPRINGFIELD – In response to a deepening mental health crisis across the state, Senate Democrats hosted a press conference in Springfield on Thursday highlighting legislative efforts that would prioritize mental health support for individuals in Illinois.
"Staying mentally well should be given the same priority as keeping physically fit," State Senator Loughran Cappel (D-Shorewood) said. "To achieve this, we need to enact policies to maintain good mental health on top of treating mental illness."
Loughran Cappel spearheaded legislation – Senate Bill 3889 – in the Senate to add a council within the Children's Mental Health Partnership in Illinois.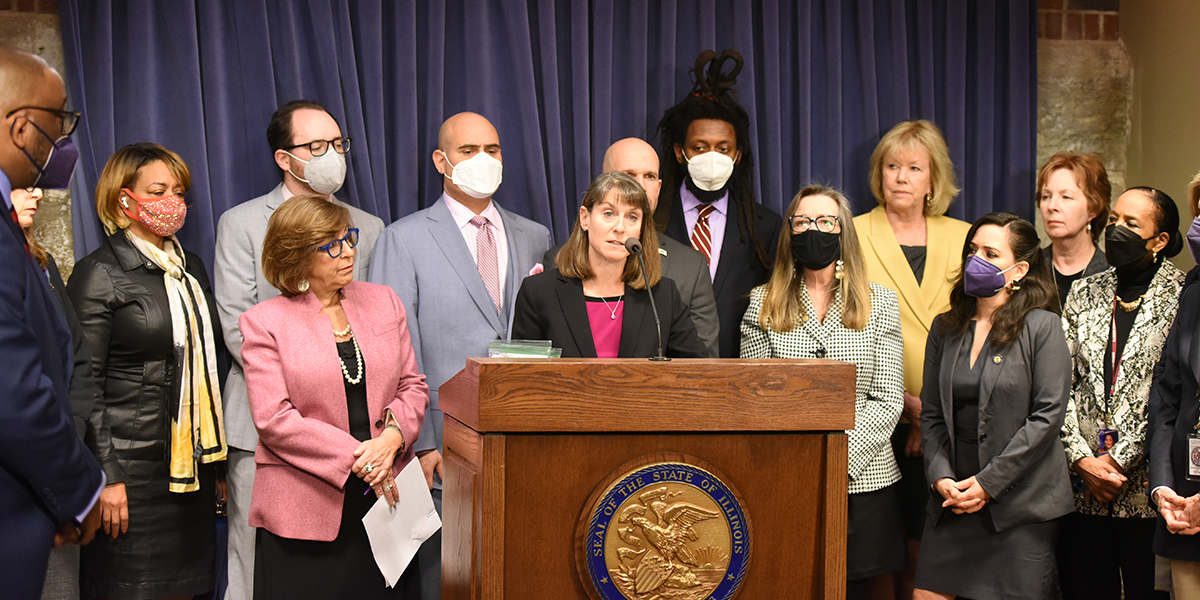 Bicameral group of lawmakers speak on anti-Semitic hate literature

SPRINGFIELD – Members of the General Assembly stood together in solidarity during a press conference Wednesday to condemn the anti-Semitic literature anonymously distributed recently in the district State Senator Laura Fine (D-Glenview) represents, and to provide members of the community actionable ways they can stand up against antisemitism and hate speech.
"This incident is disturbing and intolerable," Senator Fine said. "As an individual, and as a Jewish woman, I am disgusted by these displays of hate. However, we will not cower from these threatening messages. Instead, I am asking my colleagues and members of my community to stand up against antisemitism to prevent situations like this, or more dangerous incidents, from ever happening again."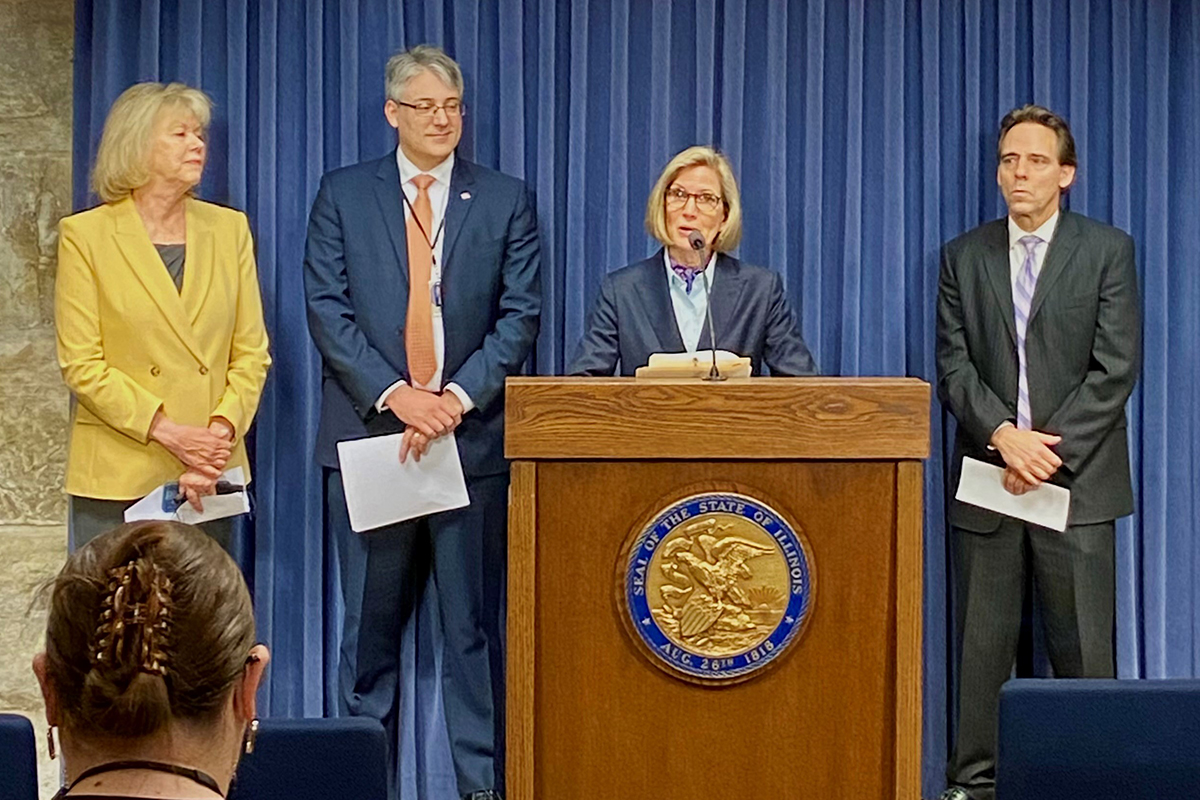 Lawmakers advocate for legislation to expedite professional licenses

SPRINGFIELD – To offer support to workers, a group of pro-business Democratic lawmakers held a press conference Wednesday to advocate for an initiative to require the Illinois Department of Financial and Professional Regulation to expedite complete professional license applications.
"Health care workers, accountants, speech pathologists and a variety of others are eager, qualified and ready to enter their respective industries but are waiting months for professional licenses to be issued by the state," said State Senator Suzy Glowiak Hilton (D-Western Springs), chief Senate sponsor of Senate Bill 670. "Improving convenience, timeliness and accessibility for working people is a necessary step to building our economy and focusing efforts on recovery."
Under the legislation, IDFPR is required to process applications within four weeks as long as there were no deficiencies submitted.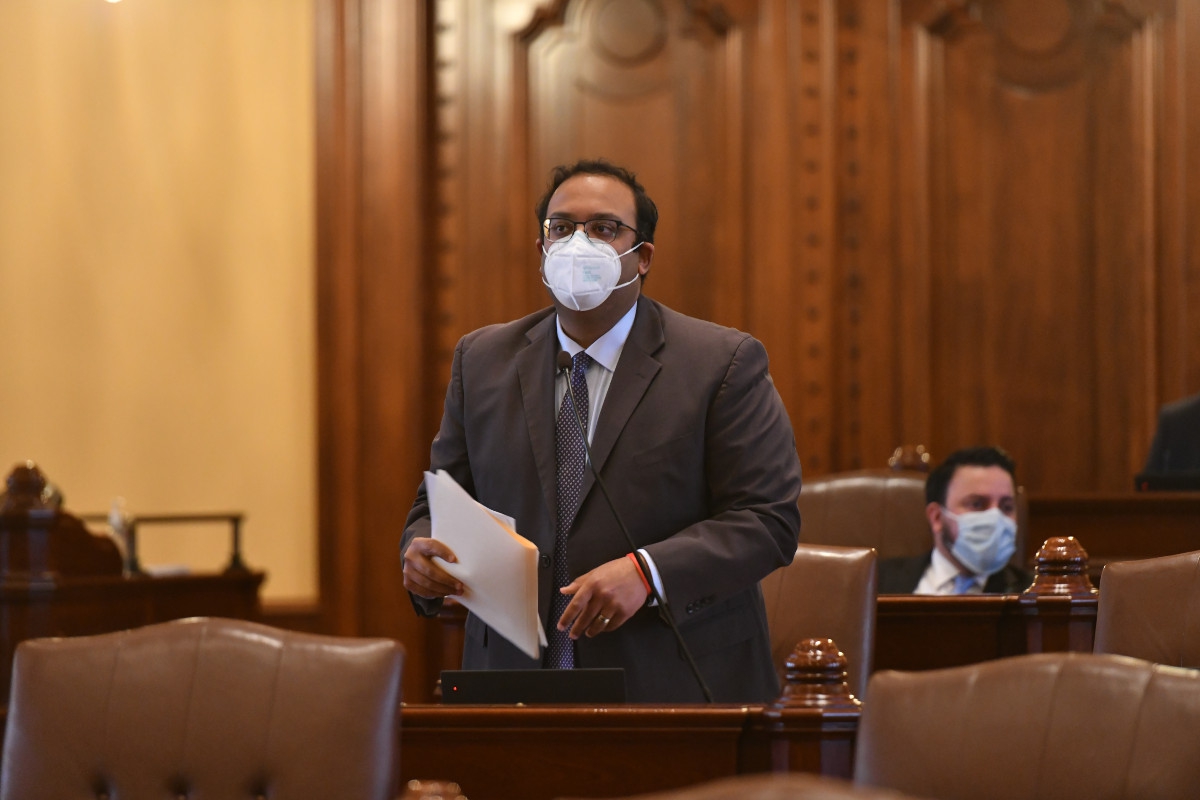 Villivalam: Caregivers deserve a living wage

SPRINGFIELD – With support staff in community living facilities facing high turnover rates and low wages, State Senator Ram Villivalam (D-Chicago) joined advocates to support legislation to increase pay for these frontline workers.
"For too long, the funding meant for essential workers has not reached their wallets," Villivalam said. "The staff who care for our most vulnerable neighbors deserve a living wage, and I stand with them in calling for better and fairer working conditions."

In case you missed it
MEMBERS IN THE NEWS
Senator Christopher Belt, Swansea: Belt supports measures to improve Illinois' teacher shortage | RiverBender
Senator Sara Feigenholtz, Chicago: Illinois lawmakers could pass 'lifeline' $250 million plan to revive hotels | WGEM
Senator Elgie Sims, Chicago: Jelani Day Bill close to becoming law | Chicago Defender

Copyright 2022 - Illinois Senate Democratic Caucus - All Rights Reserved