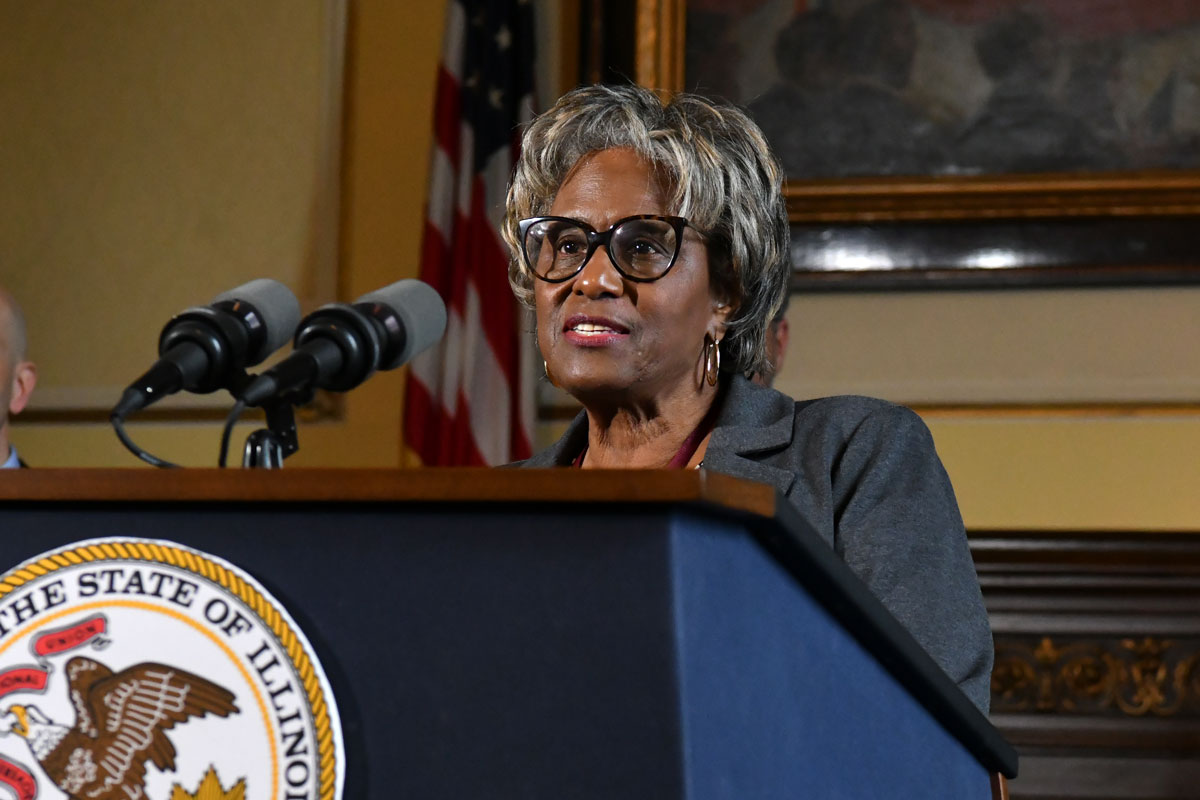 SPRINGFIELD – State Senator Doris Turner is celebrating the reappointment of Dr. Gina Lathan, a prominent Springfield native, to the Springfield High Speed Railroad Community Advisory Commission.
"Gina is a valued member of our community. Her voice is much needed on this commission," said Turner (D-Springfield). "I am happy to see her reappointment, and I know she will work to ensure the high speed rail program best represents the community."
Lathan has over 25 years of experience as a senior administrator in the public sector and as an entrepreneur with expertise in public health, social justice and community capacity development. Lathan has served in several advisory roles on local and international travel and tourism committees and projects. Her learned experiences living close to the rails will provide a valuable voice for the community.
The Springfield High Speed Railroad Community Advisory Commission was created to help increase transparency for the community and ensure a diverse set of voices is heard from during this significant project. The greater high speed rail project in Illinois seeks to connect Chicago and St. Louis in just over two hours. Springfield to Chicago would take under 80 minutes.
"This project will revolutionize the city of Springfield and the surrounding communities," Turner said. "Gina's reappointment to the commission will ensure transparency for the entire project."
The commission will continue their work through 2026.