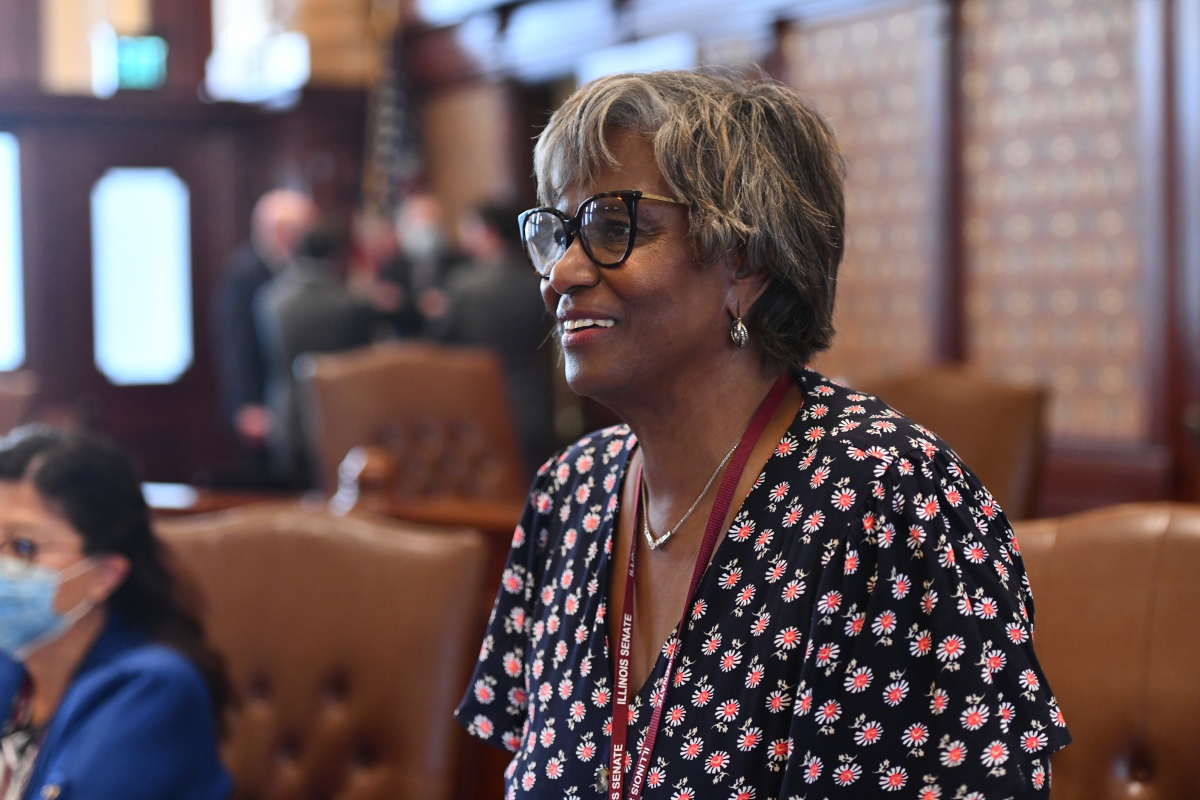 SPRINGFIELD – Central Illinois communities will see more than $400 million in funding for road and bridge projects over the next six years as part of the Illinois Department of Transportation's latest Multi-Year Plan under Rebuild Illinois, State Senator Doris Turner (D-Springfield) announced Thursday.
"The Rebuild Illinois program is the largest infrastructure investment in Illinois' history, and continues to have a transformational impact on Central Illinois," Turner said. "This financial commitment is not just about streets and highways or roads and bridges. It has a much larger and life-changing impact. Through this funding and Investment infrastructure we are invigorating communities, promoting healthy living spaces, spurring economic development, and putting people to work in good union jobs right here in our own neighborhoods."
The Multi-Year Plan will invest $20.7 billion statewide over the next six years to maintain and preserve Illinois' existing roads and bridges, with a special emphasis on the National Highway System (NHS) and structurally deficient bridges on that system. There are 6,976 miles of state-maintained roads and 4,077 bridges (totaling 59,754,519 square feet of deck area) on the NHS.
Projects included in the program were selected based on objective criteria, such as pavement conditions, traffic volumes and crash history.
Notable projects taking place in Turner's district in the next 12 months are listed by county below:
Christian County
Joint sealing repairs alongside South of Assumption to North of IL 16
Overlay repairs south of Cold Springs Rd in Pana to Shelby county line
New Deck bridge over IL 48 in Taylorville
Ramp and Bridge Replacement at Flatt Branch 0.7 mi southeast of IL 48
Montgomery
Bridge repair south of Sangamon /Montgomery county Line to Brush Creek
Bridge Repair 2.1 miles East at the south Fork of Sangamon River in Nokomis
Bridge replacement at the Sangamon Creek west of Ohlman
Sangamon
Phase 1 repairs North of Toronto Rd in Springfield to south IL 123 in Williamsville
Bridge repair over Lost Bridge Trail Bike Path south of IL 29
Phase 2 repairs North of IL 54/ Sangamon Ave in Springfield
Utility Adjustment at I-72 to 0.1 North of Stevenson Dr. in Springfield
Parking Improvement south of Ash St to North Stanford Ave In Springfield
Utility Adjustment at Dirksen Pkwy In Springfield
Macoupin
Land Acquisition at IL 4: East Gillespie To IL 16
Land Acquisition at Jersey County Line to Rose Ln.
For a complete list of projects, visit the Illinois Department of Transportation website.
###