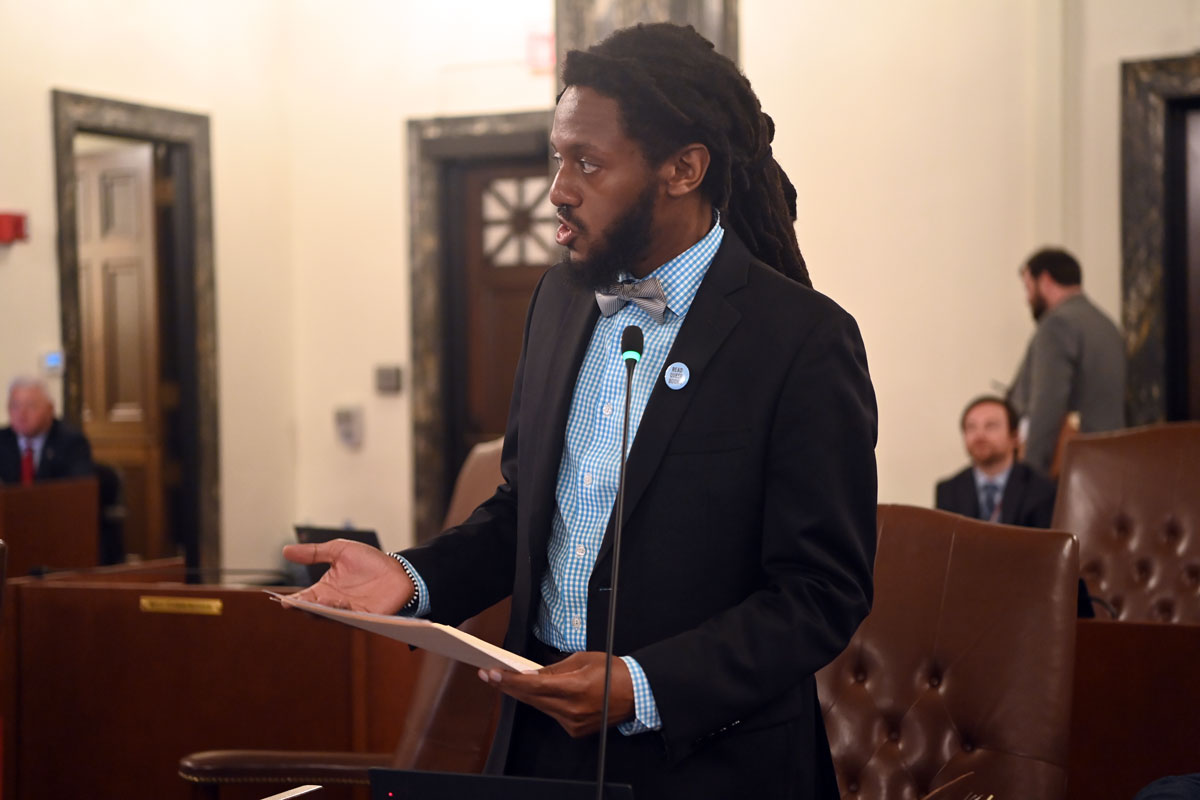 SPRINGFIELD – To bring awareness to those who are suffering or at risk for liver disease, State Senator Mike Simmons passed a resolution declaring May 2023 as Liver Disease Awareness Month in Illinois.
"Liver disease is a silent killer and leading cause of death in the United States," said Simmons (D-Chicago). "It is important to bring awareness to this issue so those who struggle with this chronic illness feel supported and obtain the resources they need to fight."
Senate Resolution 294 sheds a light on liver disease and the impact it has on people. The Centers for Disease Control and Prevention reports that 4.5 million adults have been diagnosed with liver disease, resulting in over 50,000 deaths annually. Causes of liver disease can include infection, genetics or other risk factors like heavy alcohol use, obesity and Type 2 diabetes. Increasing public awareness and understanding of liver disease could lead to an early diagnosis that can prevent the progression of liver disease to liver cancer, liver failure, or cirrhosis and other complications of liver disease.
Simmons also passed legislation to increase liver disease screenings in Illinois. Senate Bill 1282 requires Medicaid, private insurance plans and government employee insurance plans to cover preventative screenings for liver disease for individuals who are at high risk for liver disease between the ages of 35 and 65. Those screenings can include high-quality preventative screenings such as liver ultrasounds, liver function tests and others that can help with early detection and management of liver disease. This bill passed both chambers on May 8 and now heads to the governor.
Senate Resolution 294 was adopted by the Senate on Friday, May 19, and May 2023 will officially be recognized as Liver Disease Awareness Month in Illinois.