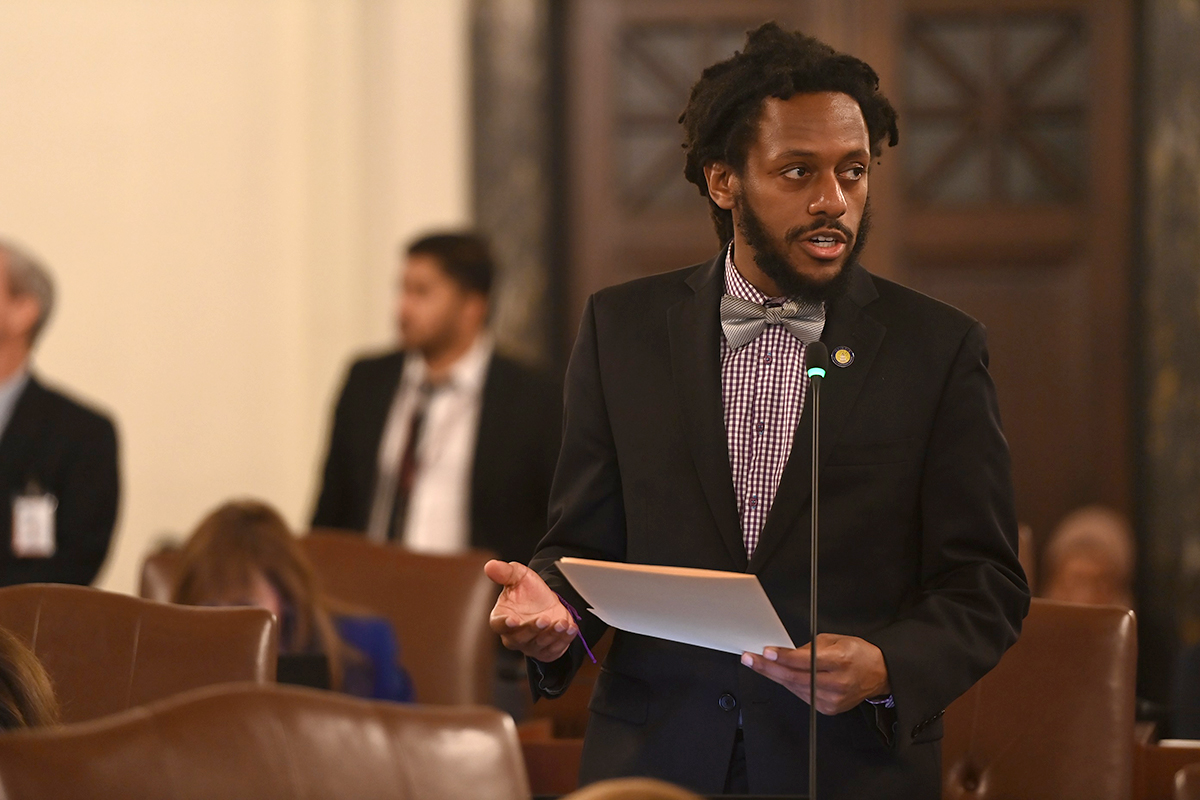 SPRINGFIELD – Following two fatal cycling accidents in the 7th District, State Senator Mike Simmons advanced a measure out of the Senate to increase the safety of pedestrians and cyclists by requiring permanent vehicle crossing signs be added to bike trails.
"All pedestrians and cyclists should know that they are safe when choosing a mode of transportation alternative to a motor vehicle," said Simmons (D-Chicago). "Last summer we tragically lost two toddlers in two separate cycling accidents. This bill is in direct response to those preventable tragedies, addressing the need for greater protections overall for bicyclists and pedestrians."
Senate Bill 1710 expands the responsibility of any entity that owns a bike trail, requiring them to erect warning signs along the path warning pedestrians and cyclists of a vehicle crossing at least 150 feet before the crossing. The bill ensures cyclists on a trail have ample warning to know when to slow down and stop before a busy intersection. Permanent signage on state roadways warning vehicles of bicycle trail crossings will also be erected within 150 feet of a trail crossing so vehicles can yield.
The signage will also be erected along bike trails to warn cyclists of other trail hazards, damage to the trail, and maintenance being performed on the trail.
"Alternative forms of transportation, whether it's children going for a bike ride with friends or an employee biking to work to save on gas, should know they are just as safe and secure as traveling by car," Simmons said. "Required crossing signs on bike trails and roadways is a common-sense action we can take to keep everyone - motorists and non-motorists, safer."
Senate Bill 1710 passed the Senate on Wednesday and now heads to the House for consideration.