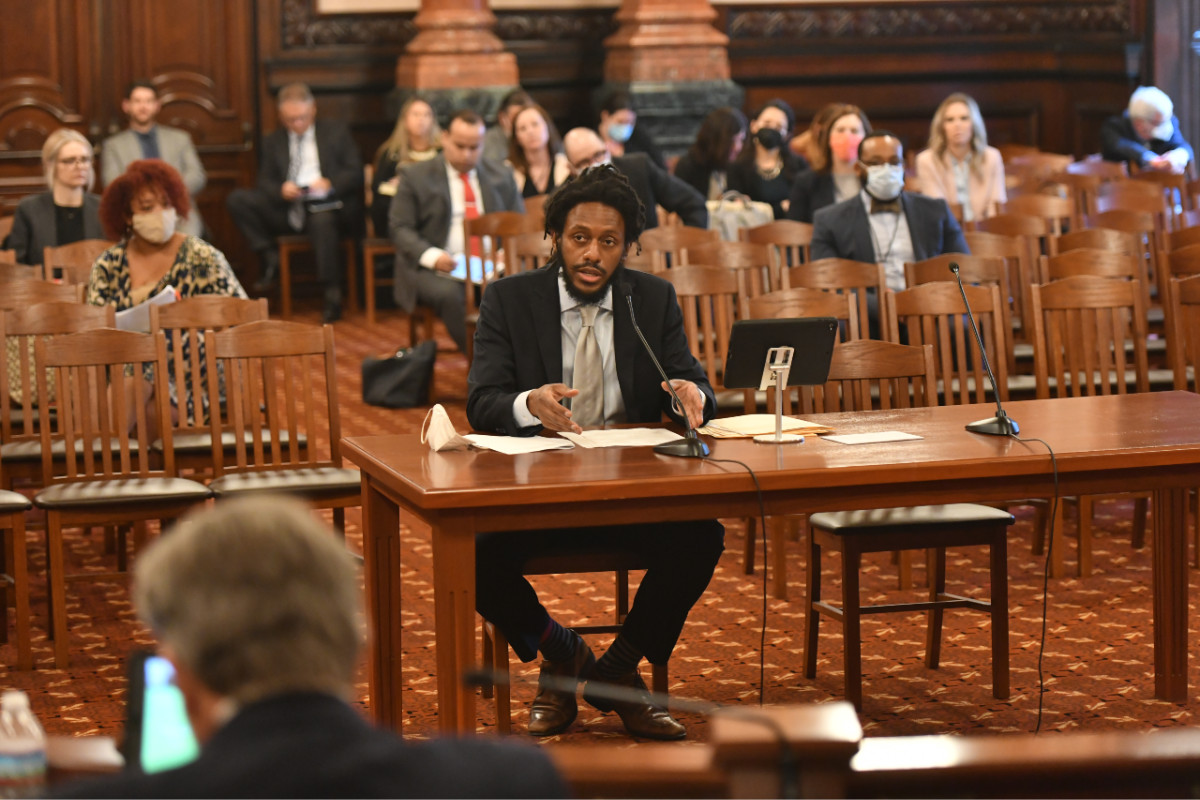 SPRINGFIELD – State Senator Mike Simmons presented multiple measures that will increase the safety of pedestrians and cyclists to the Senate Transportation Committee on Tuesday.
"As a non-motorist who chooses to bike, walk, and take public transportation almost exclusively, I take the safety and well-being of all who use public streets, roads, and public transportation personally and very seriously," said Simmons (D-Chicago). "Too many tragic, deadly, and unfortunately avoidable accidents have happened in the last year in the 7th District. These initiatives aim to address them directly."
Senate Bill 2014 expands safety for cyclists and pedestrians by providing that improvements, such as high-visibility signage, crosswalk upgrades, curb bump outs, barrier-protected bike lanes and bus shelters, are made during routine maintenance to any non-highway state roadways.
Senate Bill 1710 expands the responsibility of any entity that owns a bike trail, requiring them to erect permanent signs along the path warning pedestrians and cyclists of a vehicle crossing at least 250 feet before the crossing.
"When someone chooses to ride their bike or walk as an alternative to motor transportation, or simply wants to get some exercise, they should know they are safe and protected. Children should be able to play safely, and families should be able to ride bikes together with peace of mind," Simmons said. "It is important everyone is safe when going outside, and these bills are a good first step."
Both measures passed out of the Senate Transportation Committee on Tuesday and now head to the Senate floor.
###