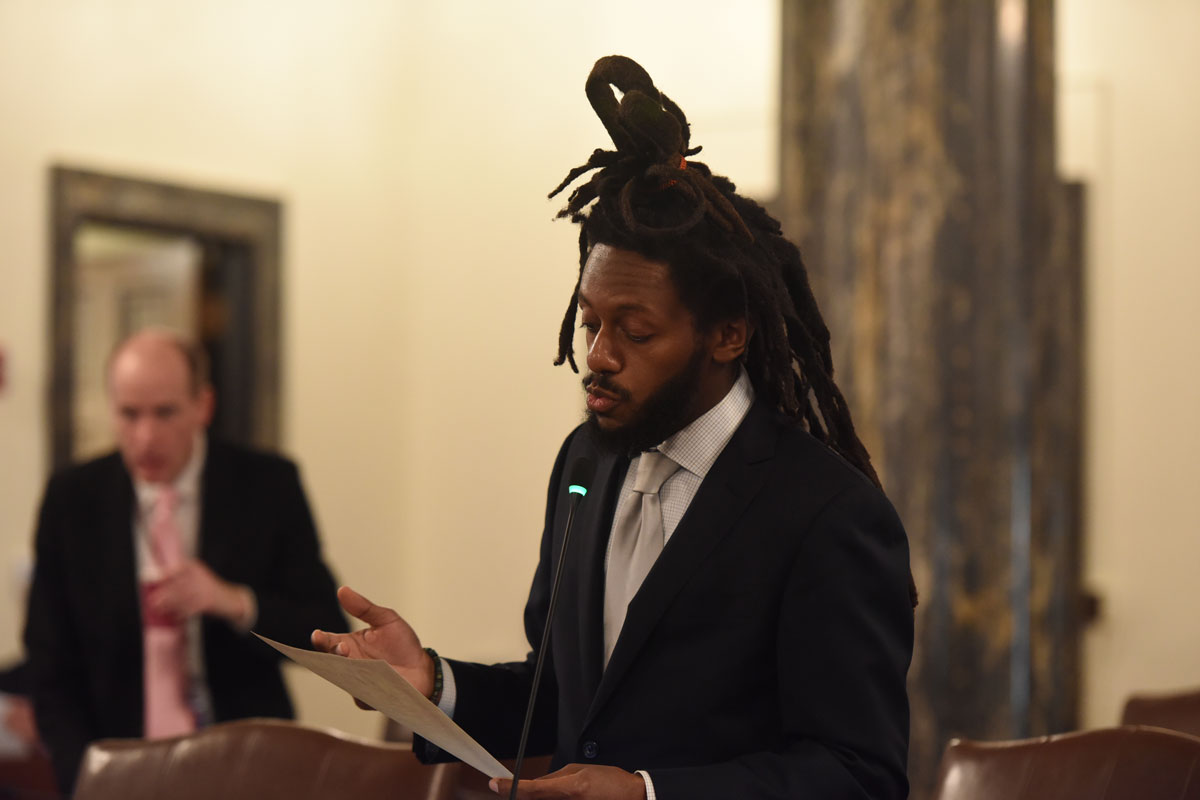 SPRINGFIELD – State Senator Mike Simmons presented the Black Leadership Advocacy Coalition for Healthcare Equity with a proclamation declaring Feb. 7 as Black HIV/AIDS Advocacy Day during a press conference Tuesday.
"I was proud to stand with dedicated advocates for the Black HIV/AIDS community today," said Simmons (D-Chicago). "We have so much work to do to bring new HIV infections down to zero and to ensure robust and affordable health care for those living with HIV and AIDS in our communities. Uplifting those engaged in this work today is step one."
Feb 7 is recognized as National Black HIV/AIDS Awareness Day by the Centers for Disease Control and Prevention and the National Health Institute. In 2017, an estimated 39,842 Illinoisans were living with HIV. In 2020, Black Illinoisans were 14.2% of the state's population but accounted for 52.1 % of new HIV diagnoses and 48% of existing diagnoses.
Senator Simmons issued a proclamation to the Black Leadership Advocacy Coalition for Healthcare Equity, a non-profit whose mission is to identify and dismantle systemically racist policies and funding processes in the healthcare system.
"For too long, our healthcare systems have failed to support the health needs of the Black community," Simmons said. "I will continue to fight for legislation that ensures all people have access to equitable, affordable, culturally-competent care."
Declaring Feb. 7th Black HIV/AIDS Advocacy Day will help draw attention to the advocacy by community groups and coalitions working to uplift and provide equitable resources for Black communities living with HIV/AIDS.
For more information and HIV/AIDS prevention tips, please visit the National Institutes of Health's Office of AIDS Research here.