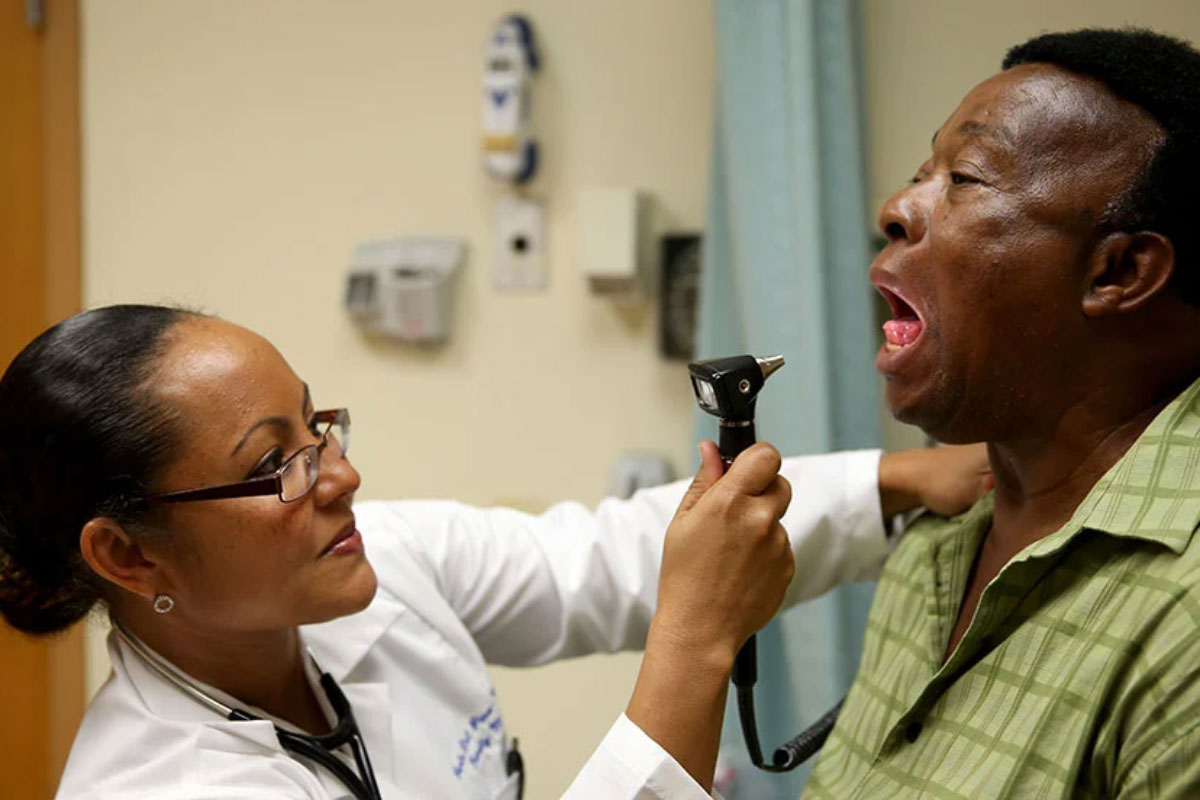 CHICAGO – Last week, Gov. JB Pritzker announced funding for equity-focused health care collaboratives across Illinois. The Chicago North Side Collaborative will help increase health care equity for lower-income and BIPOC residents in the area – particularly in the LGBTQ and Asian American communities.
"This initiative should help provide more 7th District residents with a pathway to specialty care who otherwise have been very poorly served by our healthcare system," said State Senator Mike Simmons, who represents much of the collaborative's coverage area. "This collaborative is intended to help ensure more residents get the full scope of care that they need. I look forward to seeing how these partnerships work over the coming months and years to start closing the gaps in access to specialty care for our residents who need much better and more comprehensive treatment than they have received."
The Chicago North Side Collaborative is one of eight collaboratives receiving funding statewide. Among the organizations participating in the North Side Collaborative are Swedish Hospital, Erie Family Health Centers, Heartland Health Centers, Hamdard Healthcare, Family Health Center, Howard Brown Health, and MedEx Ambulance Service. Also participating is Asian Human Services, which State Senator Ram Villivalam (D-Chicago) believes will be of immense help to the Asian-American community.
"The Asian Human Services' Family Health Center offers inclusive, culturally competent health services to Asian American and other underserved communities in our area," Villivalam said. "This investment will ensure that all our neighbors have access to quality health services."
The goal of the collaboratives is to reimagine health care in Illinois by reducing inequality, improving outcomes, and addressing systemic issues that result in lack of quality health care in underserved communities. The focus on equity is particularly important to Senator Patricia Van Pelt (D-Chicago).
"The systemic issues in our health care system have held back Black and Brown residents for generations—it's time for a change," said Van Pelt. "This new equity-driven model of care has the potential to foster better health and wellness in the communities that need that support the most."
The new collaboratives are intended to address disparities in all underserved communities, including Latinx communities. State Senator Cristina Pacione-Zayas applauded the announcement and what it means for communities of color across the state.
"The pandemic has highlighted and exacerbated inequities in the health care system. While measures like the Black Caucus' health care pillar have taken necessary steps to improve equity and access, this collaborative will do even more to address existing issues," Pacione-Zayas said. "The funding will allow hospitals to start breaking down barriers to specialty care in our most vulnerable communities, which will improve residents' quality of life and may even help save lives."
In total, nearly $95 million will be allocated for eight collaboratives across Illinois. More information about the program can be found here.