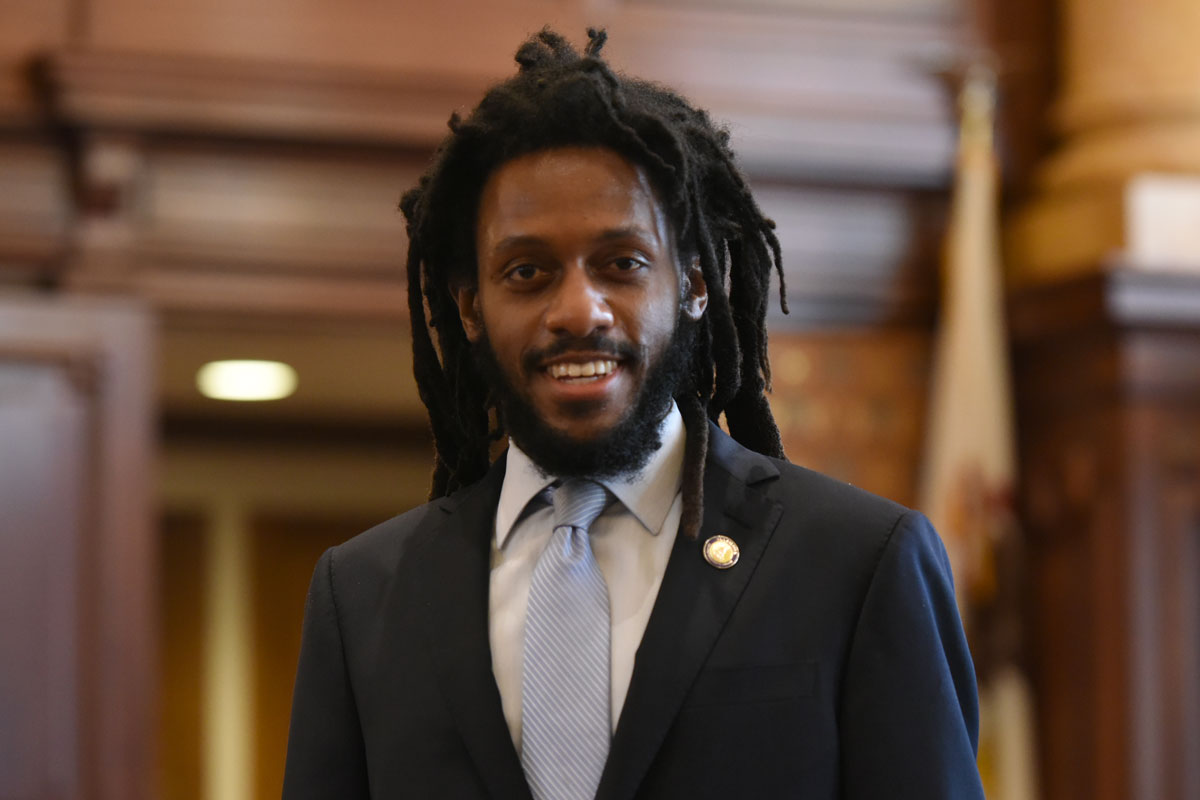 CHICAGO – State Senator Mike Simmons (D-Chicago) is partnering with Gerber/Hart Library and Archives Friday to host a Pride Month Reflection press conference.
Simmons, who is the first openly gay member of the Illinois State Senate, will be joined by representatives from Gerber/Hart and several other Chicago-based LGBTQA+ advocacy and support groups to reflect on Pride Month, recognize and acknowledge the hard work of advocates, honor and lift up survivors of violence, and discuss the progress that has been made and the work that remains to be done.
A brief 15-minute window for press questions will precede the program, which is expected to last approximately one hour.
WHAT: Pride Month Reflection Press Conference with Senator Mike Simmons
WHEN: 1:30 p.m. on Friday, June 25, 2021
WHERE: Gerber/Hart Library
6500 N. Clark St
WHO: Mike Simmons – State Senator, 7th District
Wil Brant – Director, Gerber/Hart Library and Archives
LaSaia Wade – Founder & Executive Director, Brave Space Alliance
Anna DeShawn – Board President, Affinity Community Services
Kujichagulia Juniper (K.J.) Whitehead – Comedian, writer and activist
Mike Ziri – Director of Legislative Affairs, Equality Illinois
David Ernesto Munar – President & CEO, Howard Brown Health
Anthony Galloway – Community advocate
TBD – The Chicago Therapy Collective / Hire Trans Now
Additional speakers to be announced.