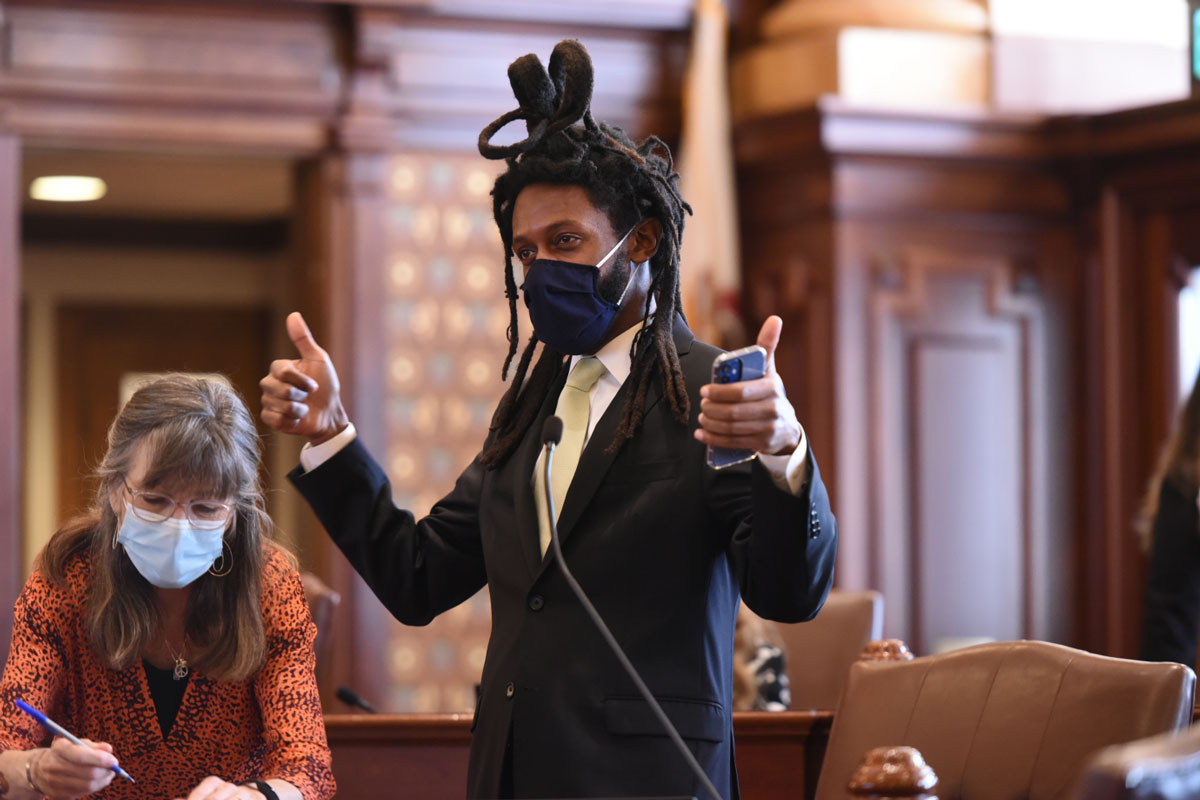 SPRINGFIELD – As one of his first acts after being appointed to represent the 7th Illinois Senate District, State Senator Mike Simmons passed legislation out of the Senate Thursday to require that meetings to fill a vacancy in the General Assembly be recorded and broadcast by electronic means for public consumption. The bill also requires election authorities to notify the public of all proceedings related to appointments in the future.
"The appointment process established by the state constitution is intended to ensure representation during interim periods when an official retires or is incapable of serving," said Simmons (D-Chicago). "It's our duty to ensure Illinois citizens have as much input and transparency as possible in the process."
When an office in the Illinois House or Illinois Senate becomes vacant and a process begins to fill it with an appointee, Senate Bill 828 would require the legislative or representative committee of the district to notify the public about the replacement process. That would include providing the public with notice of an impending vote to fill the vacancy at least six days prior.
The legislation would also require any meeting held to fill a vacancy be open to the public, electronically recorded and broadcast for public consumption. The same requirements would apply to any appointment filled by the governor.
"We must ensure the process is as open to public scrutiny and input as possible," Simmons said. "The people of Illinois deserve to participate in this process, and these requirements take the steps necessary to bring transparency to constitutionally required appointments."
Having passed the Senate, Senate Bill 828 awaits consideration before the Illinois House.