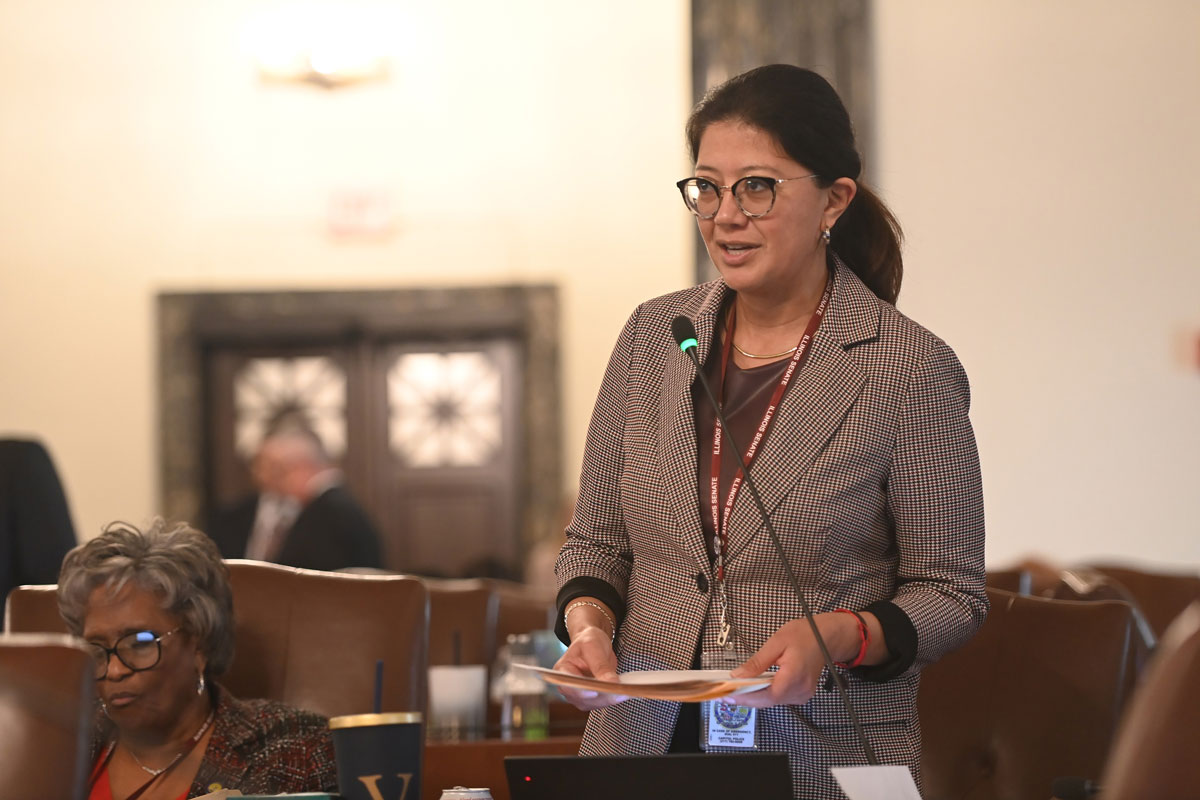 WEST CHICAGO – State Senator Karina Villa is collaborating with Illinois Unidos for a Public Health Committee hearing focused on the effects of long COVID in underserved communities.
"The effects of long COVID are still being studied, making it difficult to diagnose," said Villa (D-West Chicago). "Our goal is to gain insight from experts in the field and promote research that can help medical providers diagnose long COVID."
Long COVID has emerged as a pressing concern for individuals who have previously recovered from the initial COVID-19 infection, and the range of symptoms can persist for weeks or months after the acute phase of a COVID-19 infection.
IU is a coalition of Latino, community-based organizations that focus on COVID-19 and the social, emotional and economic impact the virus has had on populations. Since the end of the COVID-19 public health emergency, Villa and IU have partnered to discuss the impacts of long COVID—specifically how it impacts Black and Brown communities.
"Underserved communities, especially minority communities, have faced disproportionate challenges throughout the pandemic," said Villa. "We are committed to ensuring these communities receive the attention and support they need to overcome these hardships."
The hearing plans to bring together health professionals and community leaders to shed light on research that is being done and the distinctive challenges faced by minority populations in the aftermath of COVID-19. The public hearing will be held Tuesday, Sept. 26 at 11 a.m. in room C600 of the Bilandic Building in Chicago. The meeting will also be available to livestream on the Illinois General Assembly's website.