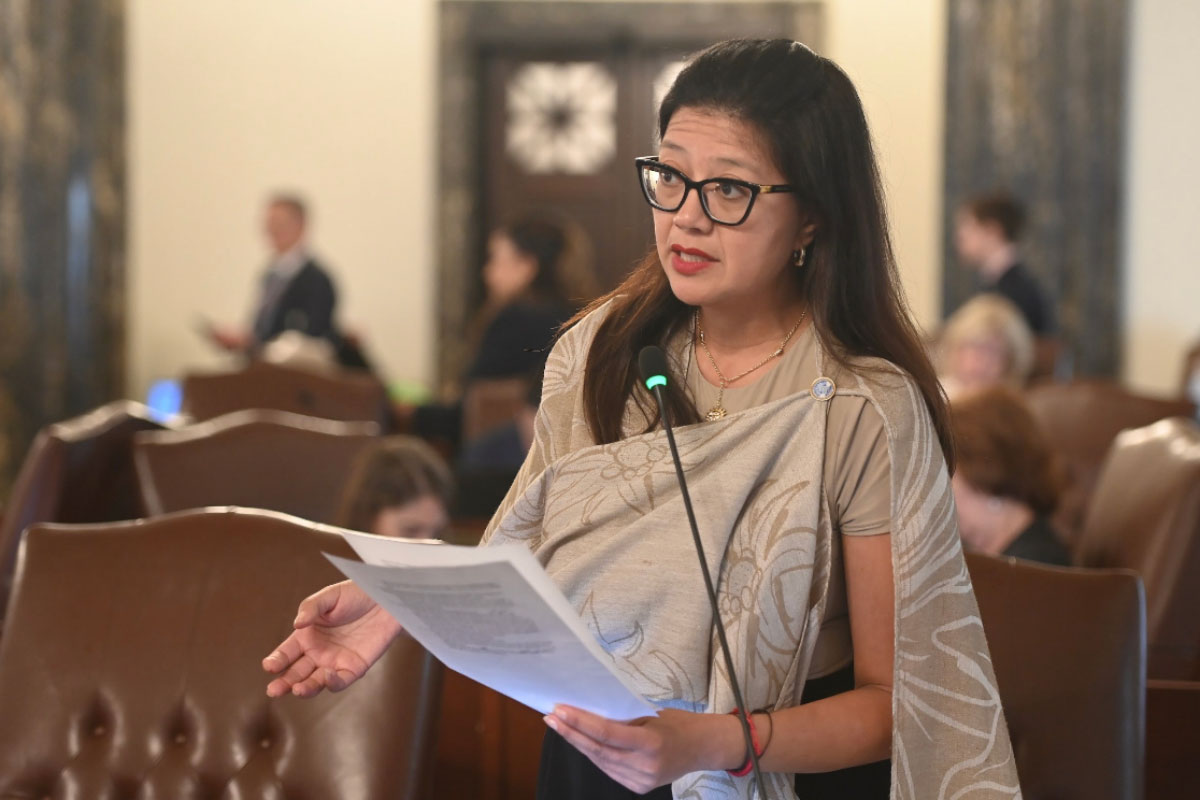 SPRINGFIELD – Following findings of testing bias in social worker licensure exams, State Senator Karina Villa advocated for a law to provide social workers with a more equitable avenue for obtaining a license. This is the first law of its kind in the nation, and many states are expected to follow suit.
"In Illinois, we have social work graduates who have earned a master's degree, completed intense clinical supervision hours and are currently working in the field, yet they are barred from a path forward due to a biased exam," said Villa (D-West Chicago). "This new law will help social workers who are already out in the field benefiting their communities and those who are looking to enter the profession have an easier time getting licensed."
The new law provides clinical social workers who failed the initial Association of Social Work Boards license exam with an alternative route to obtain a license within five years or after the effective date of this law. To become licensed, a clinical social worker must complete 3,000 hours of supervised clinical social work within 10 years of the applicant receiving their degree. The law will not only increase diversity in the field, but also help address the current shortage of social workers.
This law was an initiative of a group of concerned social workers and the National Association of Social Workers after a study found that people of color, older adults and people with disabilities fail the licensure exam at dramatically higher rates than their counterparts, indicating unfair bias on the exam. In Illinois, data shows that first-time pass rates vary by race and ethnicity. White individuals have the highest pass rate at 82.5%. Asian individuals have a pass rate of 70%, followed by Hispanic individuals at 59.6%. Black individuals have the lowest pass rate at 42.4%.
Social workers must pay a fee of $260 for each exam. These high costs and unfair testing practices discourage workers who cannot afford to keep retaking the exam. Current licensed clinical social workers will not be impacted by this law, but for the next generation of social workers looking to pursue an LCSW, this alternative path creates an opportunity for Illinois to bring in social workers from all backgrounds reflective of the diverse communities they are trying to serve.
"As a former social worker, I know we cannot address the difficult and very real inequities of our world without first facing and fixing the inequities within our own profession," Villa said. "Illinois has been a pioneer for progress within the social work profession, and with the signing of this law, we are setting the precedent for equitable social work licensure across the nation."
House Bill 2365 was signed into law on Friday, Aug. 4th and goes into effect Jan. 1, 2024.