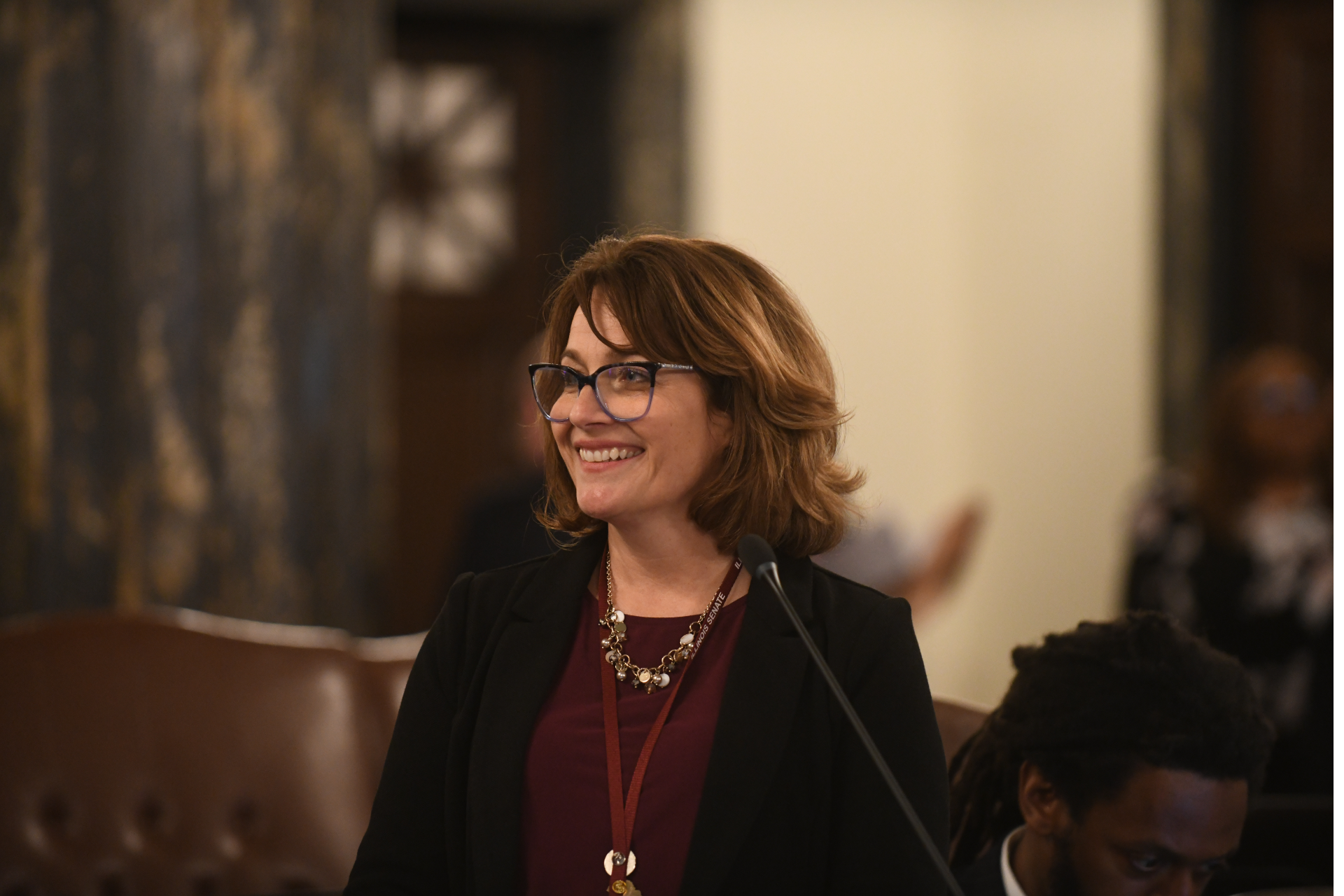 SPRINGFIELD – In an effort to recognize and honor Illinois veterans, State Senator Loughran Cappel led a measure that would allow the Secretary of State to issue United States Submarine Veterans special license plates
"After hearing from a number of constituents, I saw the reason this was important to submarine veterans," said Loughran Cappel (D-Shorewood). "We have to honor the sacrifices all our veterans have made and this is one way we can show our support."
House Bill 1581 would allow the Secretary of State to issue United States Submarine Veteran license plates to Illinois residents who served in the United States Navy as a submariner. New York and Connecticut offer similar submarine service license plates.
The Illinois Secretary of State's Office offers a number of different specialty license plates. Requests for these license plates can be accepted at Driver Services Facilities.
"Our armed forces uproot their lives, leave their families and head off to fight for our country and we can't thank them enough for that," Loughran Cappel said.