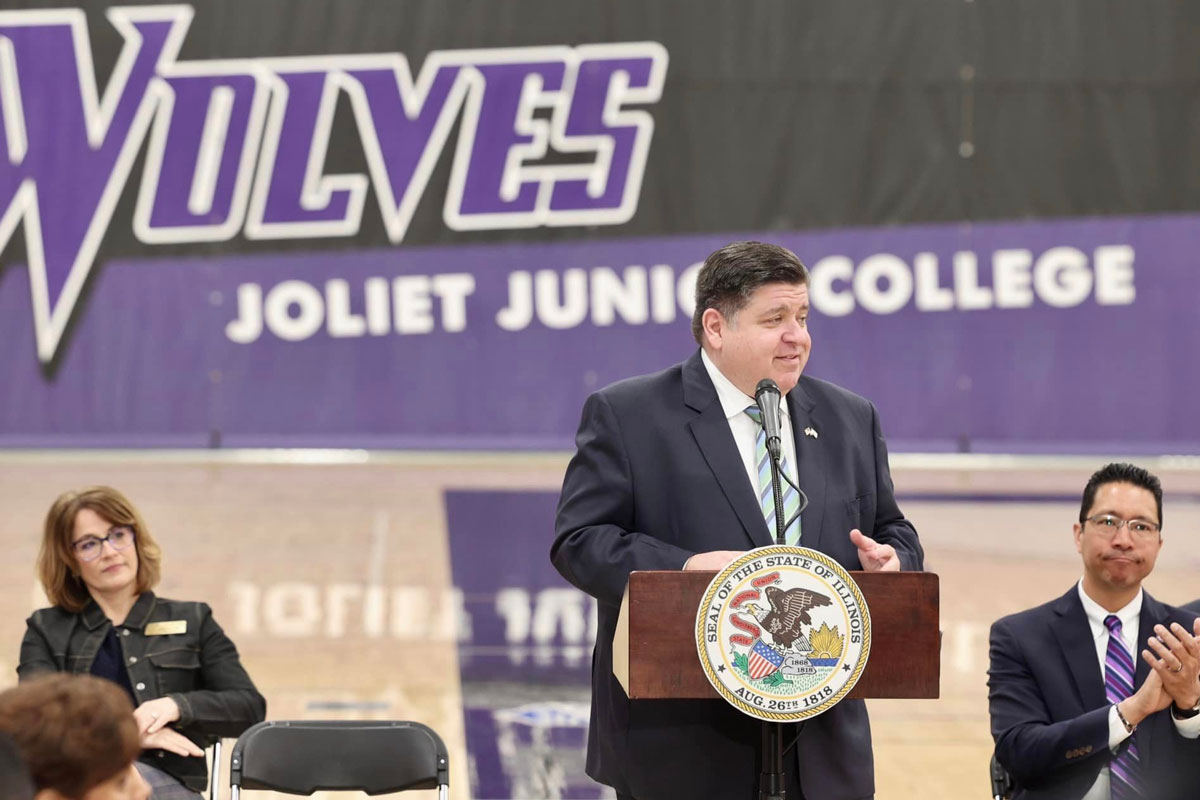 CREST HILL – State Senator Meg Loughran Cappel joined state and local officials at Joliet Junior College to emphasize the importance of investing in Illinois' community colleges at a press conference on Thursday.
"Investing in our community colleges across the state gives students the opportunity to get a good paying job after graduation," said Loughran Cappel (D-Shorewood). "Continuing to invest in Joliet Junior College and offering workforce training and development, manufacturing, EV technology and more puts students on a path toward exceling in a career that fits them."
JJC is the nation's first public community college, and currently serves around 27,000 students each year across six campuses. Illinois has the third largest community college system in the country.
"The state's community colleges are an essential piece to building a capable 21st-Century workforce," said State Rep. Larry Walsh Jr. (D-Joliet). "Countless professionals have started their journeys at Joliet Junior College, and I know that, with the state's historic investment in higher education, many more will continue to do so for years to come."
JJC has a continuing partnership with Lion Electric, the biggest manufacturer of electric vehicles in its segment. Through their Automotive Technology program, degree-seeking students and professional technicians are able to learn about automotive service and repair.
"Higher education gives students of all backgrounds the tools they need to find gainful employment and improve their economic standing, on top of the personal and professional growth college provides," said State Rep. Dagmara "Dee" Avelar (D-Bolingbrook).
Each year, JJC prepares students to graduate from the practical and registered nursing program. These students have the benefit of a state-of-the-art simulation center in the Health Profession Center. With investments such as PATH, more students will be able to attend community college for a career in the healthcare industry for free.