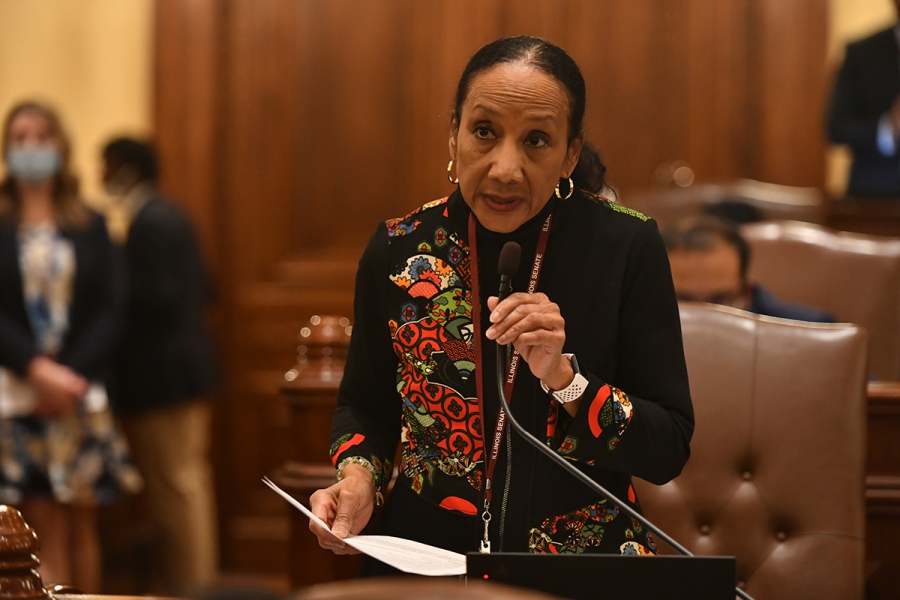 CHICAGO – State Senator Jacqueline Y. Collins celebrated a new rule through the Department of Justice Bureau of Alcohol, Tobacco, Firearms and Explosives that modernizes the definition of a firearm to better address the proliferation of "ghost guns".
"Our communities have become too accustomed to the tragedies of fatal gun violence," said Collins (D-Chicago). "Keeping our most vulnerable populations safe requires a bold strategy to end the market for 'ghost guns'."
ATF's "Frame or Receiver" rule takes effect this week, making clear that parts kits that are ready to convert to functional weapons, or functional frames or receivers of weapons, are subject to the same regulations as traditional firearms. The rule clarifies that background checks must be run on individuals purchasing parts kits, requires serial numbers on parts, and requires gun retailers to keep records for the entire time they are licensed, rather than for 20 years.
Read more: Collins "ghost gun" policy applied at federal level