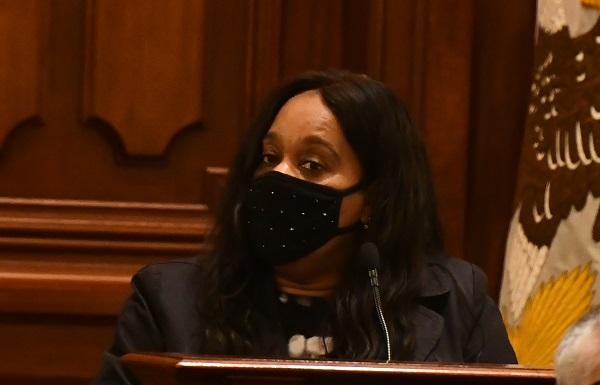 SPRINGFIELD –After hearing concerns from childcare providers about the financial impact the COVID-19 pandemic has had on them, Senate Majority Leader Kimberly A. Lightford (D-Maywood) made it a priority to ensure funding was available to keep them afloat.
The General Assembly recently approved this year's budget, contained in Senate Bill 264, which provides funds for the Coronavirus Business Interruption Grant Program for childcare and daycare providers who have had to close their businesses during the current pandemic.
"Childcare providers from across my district reached out to me with concerns about having to permanently close without financial support," Lightford said. "I went to Springfield with their concerns in mind, and I am glad we were able to drive funds to this important issue."
Childcare centers are one of the many types of businesses that were widely affected by the closures required during the COVID-19 outbreak. Currently, childcare providers can only operate at a limited capacity to care for children of essential workers.
The grants will be distributed through the Illinois Department of Commerce and Economic Opportunity once the program is established and funds are made available.