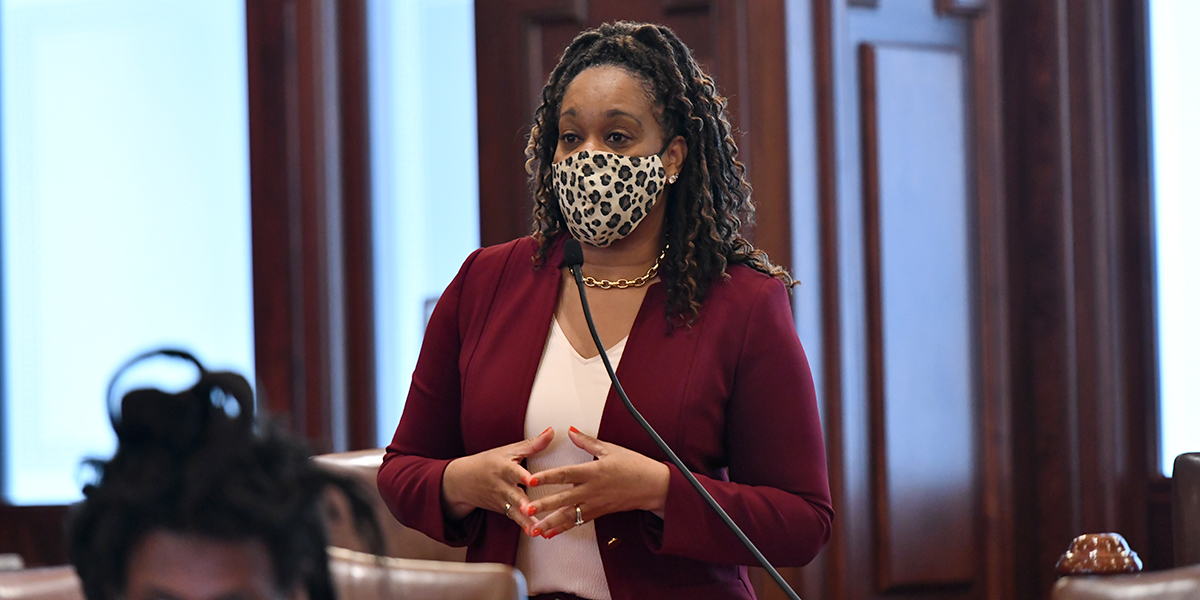 SPRINGFIELD - With many Black and Brown Illinois residents trying to enter the cannabis industry but finding themselves shut out, Senate Majority Leader Kimberly A. Lightford (D-Maywood) has revisited cannabis licensing laws to ensure that these residents have a fair shot at obtaining a dispensary license.
"People from disadvantaged communities were disproportionately targeted during the war on drugs," Lightford said. "We have enough hurdles just being Black, and our communities deserve to reap the benefits of this new industry."
House Bill 1443 fixes Illinois' recreational cannabis law to ensure that licenses for minority applicants that have been delayed since May 1, 2020 are actually awarded, as well as expanding the total number of licenses available. Currently, there are still no dispensaries controlled by someone who is Black, Brown, or a woman.
The legislation would create two additional lotteries of 110 adult use license dispensaries for people who are social equity applicants – i.e. from a Black or Brown community. The second lottery will consist of 55 licenses and is open to all applicants with a score of 85% of a total of 250 points and is a social equity applicant.
The third additional lottery would also consist of 55 licenses and would be for applicants with a score of 85% of a total of 250 points and who also meet the definition of Social Equity Justice Involved status. To meet this status, applicants would have to meet the following requirements:
51% ownership by one or more individuals who have resided in a Disproportionally Impacted Area for 5 out of the last 10 years
51% ownership by one or more individuals who have been arrested, convicted, or adjudicated delinquent for cannabis offenses or a had a close family member (parent, child, spouse) with a cannabis offense.
Applicants would only be able to be awarded up to two licenses.
To also ensure that these new Black businesses are able to find spaces in high value areas, the legislation would allow for social equity applicants to be as close as within 1,500 feet of an existing dispensary.
Applicants would not need to submit a new application or pay new application fees and would be automatically entered into the new lotteries, which would be required to be completed within 10 days after the release of final scores of all the cannabis dispensary applications.
"Existing dispensary owners, all non-minorities, have already taken many of the prime locations in the state," Lightford said. "Dispensary owners from disadvantaged communities deserve a fair chance to make a profit by having access to lucrative business locations and not being locked out by distance requirements."
HB 1443 passed the Senate with a vote of 50-3.