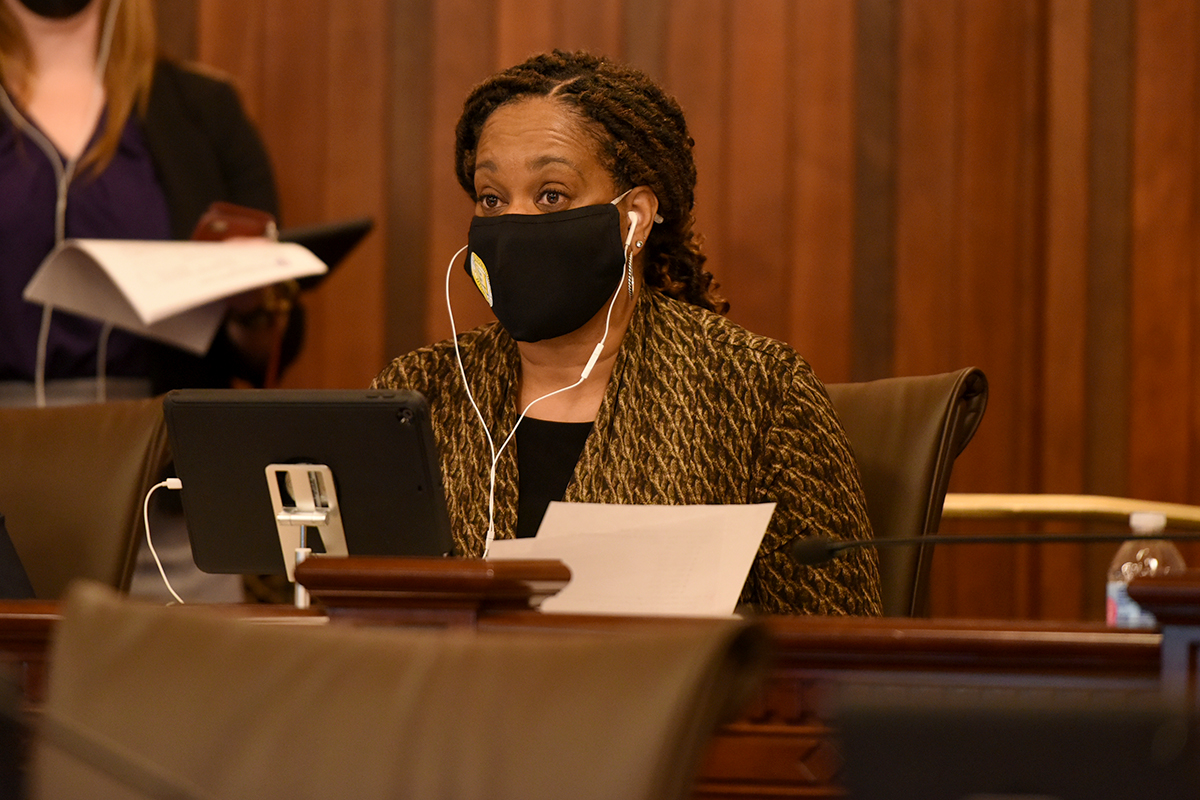 SPRINGFIELD - Senate Majority Leader Kimberly A. Lightford (D-Maywood) continued her years-long effort to create a more equitable education system in Illinois by passing legislation that would form a commission to assess whether public institutions of higher education serving disadvantaged communities need a different funding model and are receiving their fair share of state funding.
"If we want our Black, Latino, and low-income students to have the same opportunity as their white peers, our universities that serve them must have fair funding," Lightford said. "We have to close the funding gaps between our schools that serve a large number of historically disadvantage students and the universities that don't."
Senate Bill 815 follows up on the Illinois Legislative Black Caucus Education and Workforce Development Pillar law that passed earlier this year.
This legislation would create the Commission on Equitable Public University Funding, which would be charged with determining if public institutions of higher education are in dire need of a new funding model or fairly funded when serving underrepresented and historically underserved student groups, including Black and Brown students, as well as students from low-income families.
The commission will consist of representatives of advocacy groups, the state's public universities, and state agencies focused on higher education.
"State universities have suffered during the economic challenges of the past decades," Lightford said. "The institutions that serve members of disadvantaged communities are more reliant on state funding, so we need to figure out how to ensure that our Black, Brown, and low-income students who attend these schools are getting the best resources they need to graduate and obtain worthwhile careers."
Senate Bill 815 passed the Senate and now heads to the House for further consideration.