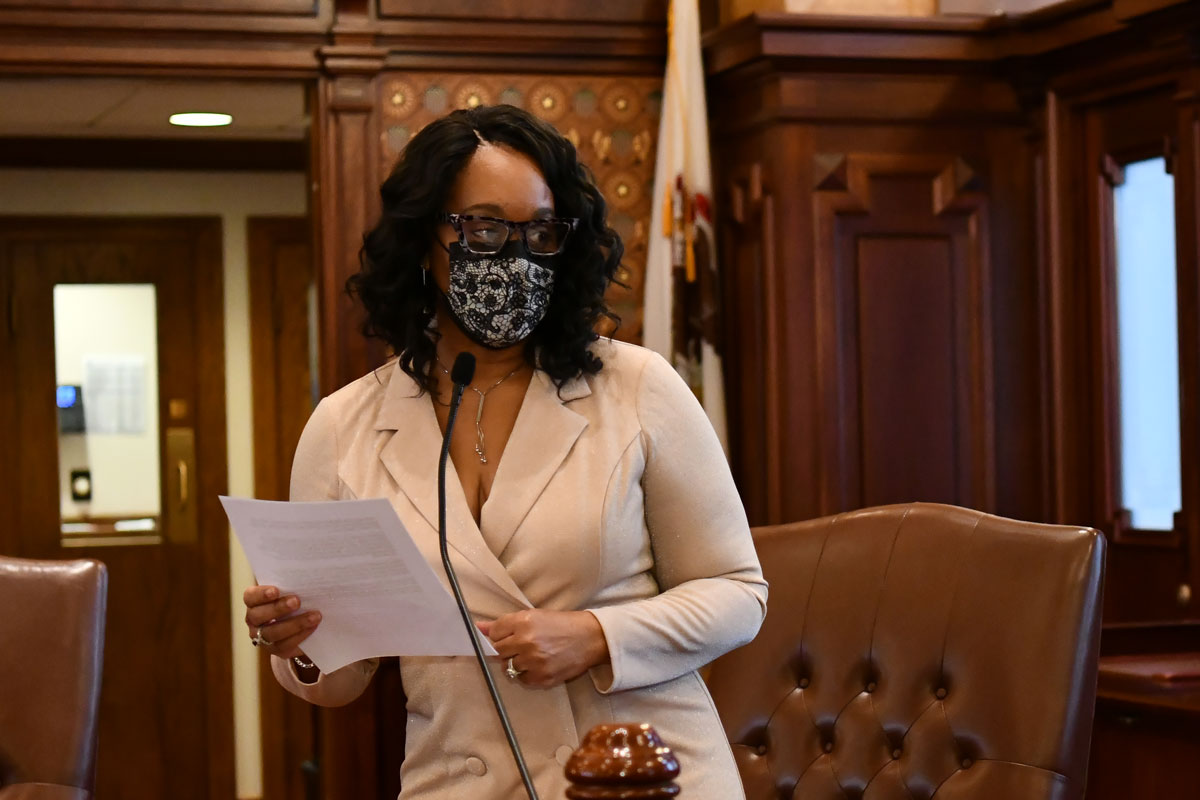 SPRINGFIELD – In effort to support new employees of Illinois' educational system, Senate Majority Leader Kimberly A. Lightford (D-Maywood) is working to create a New Teacher Induction and Mentoring Program and a New Principal Mentoring Program.
"Ensuring all new educators receive support while developing essential knowledge, skills, and experience will result in a high-quality education for all students," Lightford said. "A mentoring program would be a great way to build our new educators' confidence and teaching strategies, helping create a great learning environment and experience for Illinois' diverse learners."
Senate Bill 814 would enable the state to invest in high-quality mentoring and induction programs for new teachers and leaders, which can increase retention, accelerate novice teachers' and leaders' professional learning, and improve student achievement.
Currently, many school districts have been struggling with teacher shortages, retention, and school conditions. Illinois' teacher retention rate has stayed consistently at 85-86% over the last five years, but it's has been difficulty for districts to find replacements.
Also, Illinois schools average two principals over a six-year period. Principal leadership and support are among the most important factors in teachers' decision to stay in their school or in the profession. Research has found that improvements in school leadership were strongly related to reductions in teacher turnover.
Teachers and principals in their first and second years would be able to quality for the program. However, the Illinois State Board of Education would prioritize funding for students and districts that need it the most.
This initiative comes as a result of the Illinois Legislative Black Caucus' Education and Workforce Pillar, which required the P-20 council and the Illinois State Board of Education to make recommendations to help Illinois students recover from the COVD-19 pandemic and increase minority participation in the education system.
"Too many teachers do not last in the educational field because of lack of support," Lightford said. "If we want to address teacher shortages and retention rates, we have to provide our instructors with real support and create a conducive teaching-learning environment."
Senate Bill 814 now heads to the Illinois House for further consideration.