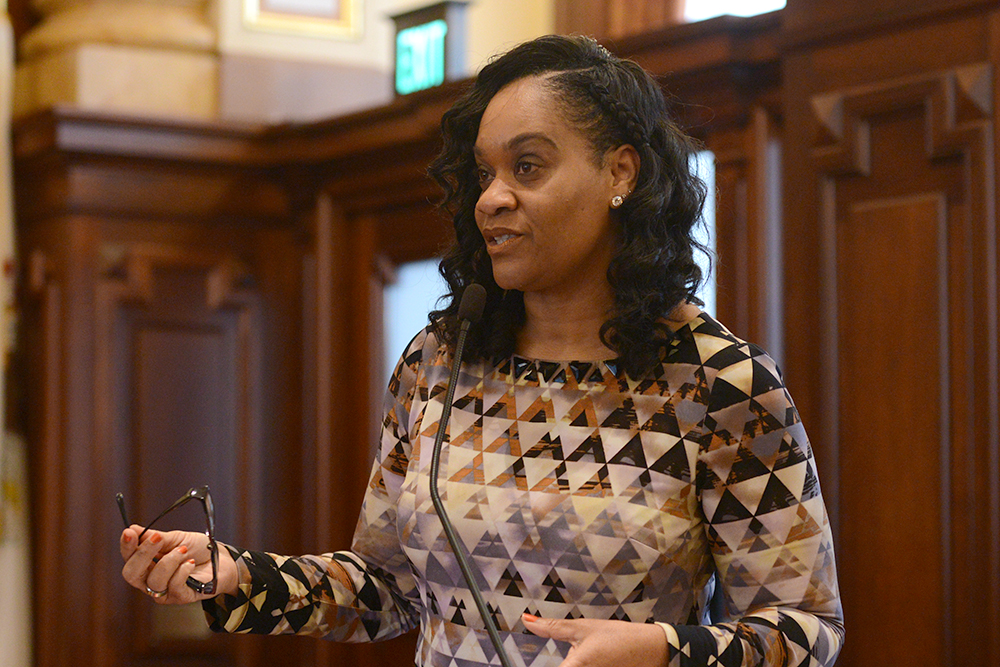 SPRINGFIELD – Prison inmates who are required to serve most of their sentences could soon reduce them by successfully completing classes aimed at rehabilitation under a proposal led by Senate Majority Leader Kimberly A. Lightford (D-Maywood).
"Our criminal justice system is in desperate need of reforms that reduce recidivism and promote rehabilitation," Lightford said. "This law will incentivize education and prepare inmates to re-enter society."
Currently, individuals sentenced under truth-in-sentencing provisions, who are required to serve 85 percent or 100 percent of their sentence, are ineligible to receive sentencing credit for successful completion of classes with educational, substance abuse, vocational or re-entry focus.
Other incarcerated persons can currently receive additional sentence credits for engaging in full-time substance abuse programs, correctional industry assignments, educational programs, behavior modification programs, life skills courses or re-entry planning programs.
House Bill 94 allows for individuals serving a sentence for an offense committed before the enactment of truth-in-sentencing on June 19, 1998 to be eligible for 45 or 90 days of good time sentence credits for completion of those programs. It also makes those who obtain a bachelor's, master's, or professional degree while incarcerated or in pre-trial detention eligible for 180 days of sentence credits.
Currently, the Director of the Department of Corrections can award an additional 180 days of good conduct credit to incarcerated individuals for compliance with rules or service to the public. The department is also required to provide an additional 90 days of sentence credit to any incarcerated person who passes high school equivalency testing while incarcerated.
The law goes under effect on January 1, 2020.