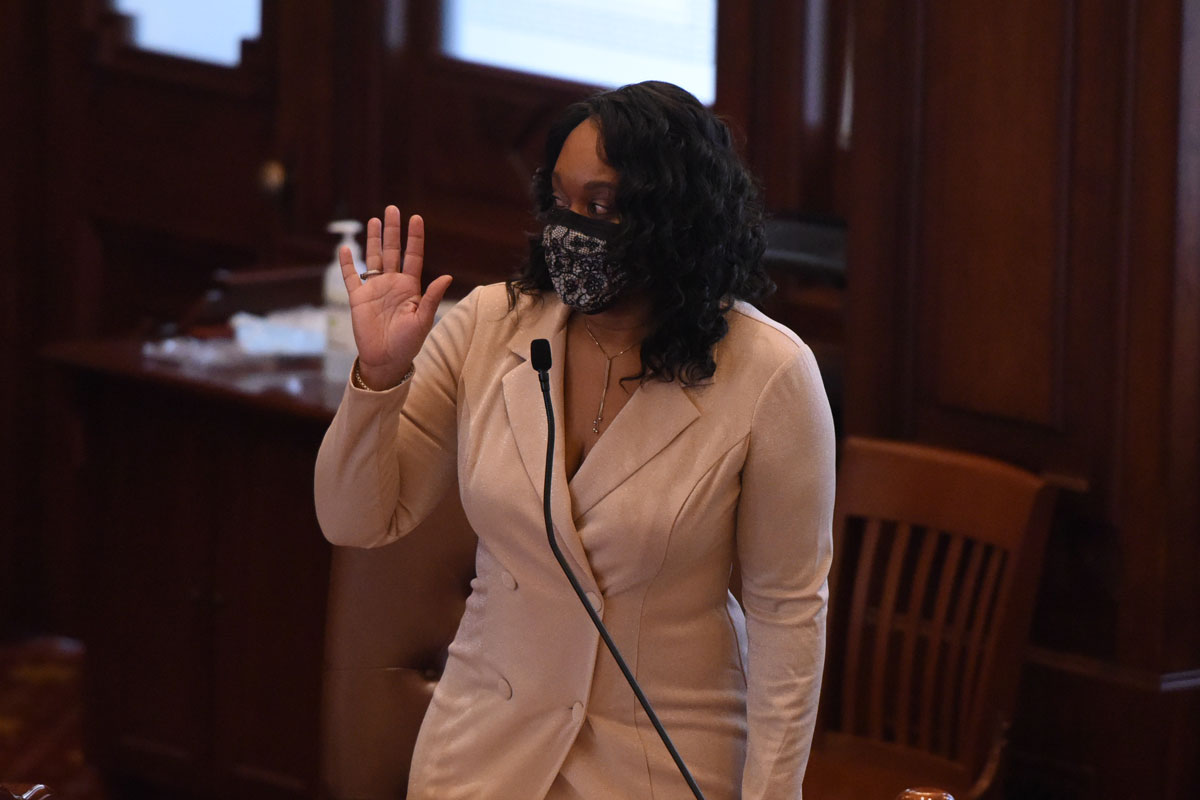 SPRINGFIELD – Senate Majority Leader Kimberly A. Lightford was sworn in Wednesday for a new term in the Illinois General Assembly, marking the beginning of her 23rd year in the legislature.
A steadfast advocate for education reform and working class Illinoisans, Lightford's new term begins days after passing legislation to help ensure Black children receive the opportunity they need to build brighter futures, a measure Lightford negotiated during her recent tenure as chair of the Illinois Legislative Black Caucus. It makes comprehensive changes to support Black and low-income students from birth to adulthood, the latest in a long line of education reforms Lightford has championed.
"There are two huge influences in every child's life – their family and their school," Lightford said. "We require kids to go to school, and it's our responsibility as a state to make sure that every child's educational experience prepares them to be happy, contributing members of society when they grow up. That's really what every education reform I've ever worked on has been about – giving every single child in Illinois the opportunity they deserve."
Lightford also celebrated the continuing success of her decades-long effort to force Illinois' minimum wage to keep pace with inflation. Her most recent law, passed in 2019, requires the wage to increase by $1 every Jan. 1 until it hits $15. This year, it moved from $10 to $11.
"If you work 40 hours a week, you should be able to put a safe roof over your head and healthy food on your table," Lightford said. "I'll believe that until the day I die, and I will keep fighting to make sure that every hardworking resident of this state can afford to live a decent life."
Lightford, who lives in Maywood, represents the 4th Legislative District, which includes all or part of Bellwood, Berkeley, Berwyn, Broadview, Brookfield, Elmhurst, Forest Park, Hillside, La Grange, La Grange Park, Maywood, Melrose Park, North Riverside, Northlake, Oak Park, River Forest, Westchester, and the city of Chicago.