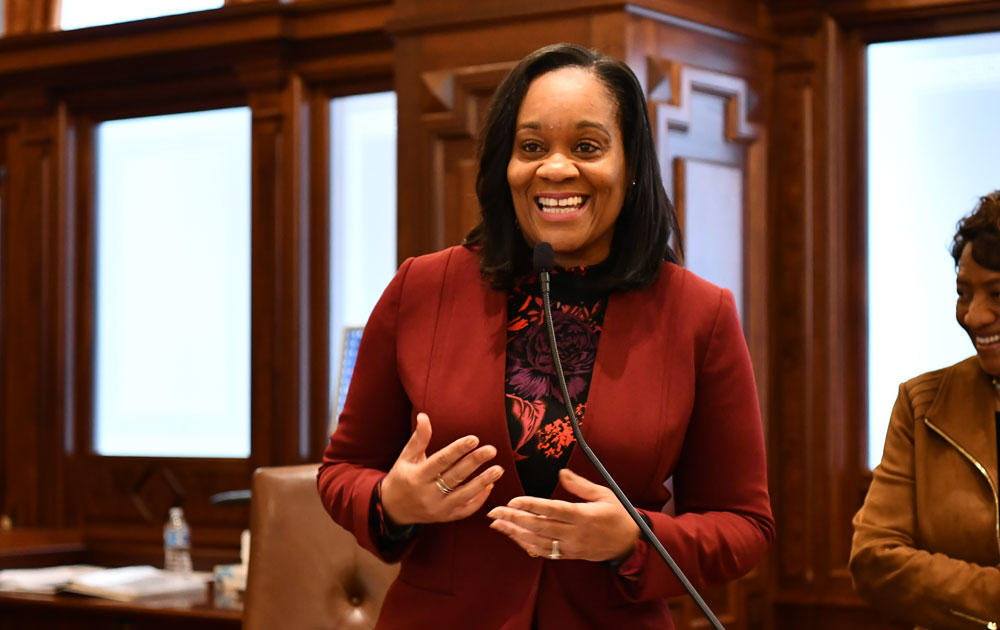 BROADVIEW – Senate Majority Leader Kimberly A. Lightford (D-Maywood) is celebrating Illinois' next minimum wage increase and reminding employees to double check their paychecks after Jan. 1. The minimum wage will increase to $11 an hour on New Year's Day.

"Even before the pandemic, many working families were struggling," said Lightford, chief sponsor of the 2019 law raising the minimum wage. "This increase won't solve all of their problems, but it will surely help."

The current state minimum wage is $10 an hour, up from $8.25 in 2019. Lightford is also responsible for the 2003 and 2006 laws that gradually increased the minimum wage from $5.15 to $8.25 per hour.


This increase is the third in a series of wage adjustments required by Public Act 101-1, which Lightford passed after years of hard work. The minimum wage will continue to increase by one dollar annually until it reaches $15 in 2025.

"Every year, the minimum wage goes up, and every year, employees need to check their paychecks after Jan. 1," Lightford said. "Some employers may make honest mistakes, but don't be afraid to report it if they don't increase your pay."

Employees who are not being paid at the proper rate can report their employers to the Illinois Department of Labor.

Cook County's minimum wage is higher than the rest of the state's at $13 for employers of four to 20 employees and $14 an hour for employers of 21 or more, a move that Lightford commends.