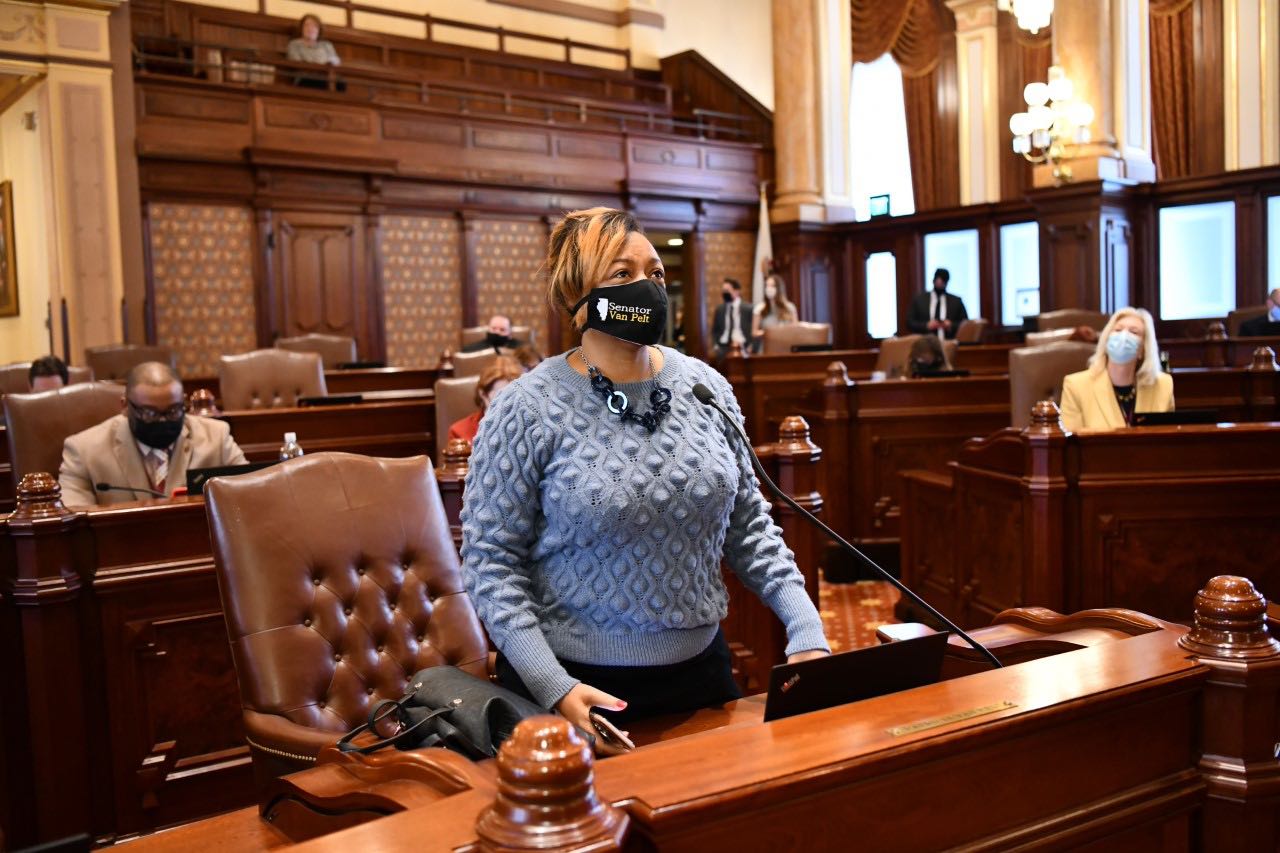 SPRINGFIELD – During the lame duck legislative session, Senator Patricia Van Pelt (D-Chicago) voted to pass legislation that will enact major criminal justice reform in the state of Illinois.

"I am proud that my colleagues and I were able to pass such monumental measures this week," Van Pelt said. "With the implementation of these provisions, we hope to prevent tragedies like the ones we've seen in the past several years. The deaths of George Floyd and Breonna Taylor, the violation of Anjanette Young—all situations that could have been avoided with such legislation in place."
The legislation requires officers to undergo additional use of force and crisis intervention training and regular mental health screenings to ensure officers are prepared to handle emergency situations.
Other provisions, including a prohibition on chokeholds and the required use of body cameras statewide, will be implemented by 2025.

"With the implementation of these accountability measures, the police can begin to build trust with Black and Brown communities," Van Pelt said. "The goal is for our communities to feel protected, rather than victimized and targeted. These things take time, and we have to make sure the systems that created this dynamic are restructured and reformed."

The plan also contains the Pretrial Fairness Act, which would abolish cash bail starting in 2023, prohibiting individuals accused of crimes from being detained before their trial simply because they can't afford bail.

The legislation, House Bill 3653, has passed both houses of the General Assembly and now awaits the governor's signature to become law.