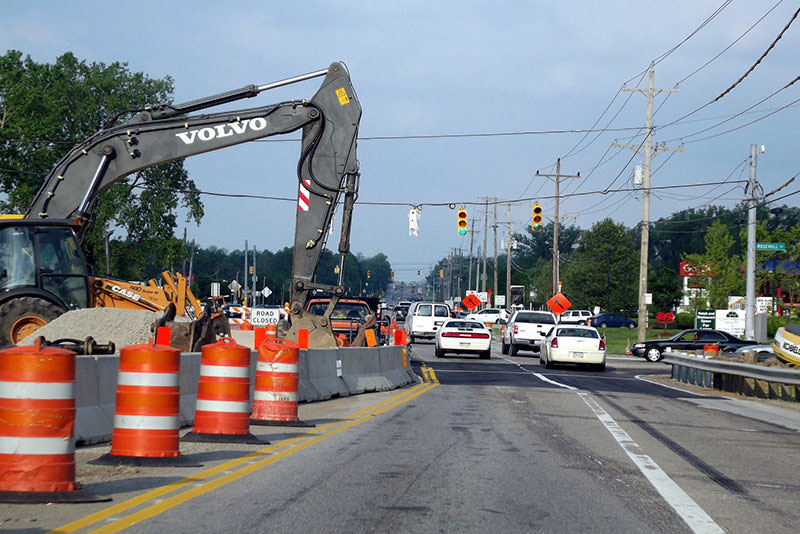 LAKE BLUFF - A long-planned upgrade to the interchange at Illinois Route 176 and U.S. Route 41 in Lake Bluff is closer to completion after State Senator Julie Morrison (D-Deerfield) announced today that $61 million for the project has been secured in the recently signed Rebuild Illinois capital construction plan.
"For years, commuters on this highly traveled stretch of roadway have faced delays and safety hazards," Morrison said. "Working with local officials, it was clear this project would greatly enhance travel safety in the area and I am proud to have fought for its inclusion in the Rebuild Illinois program."
Included in the more than $40 billion infrastructure plan investing in roads, bridges and mass transit is $61 million for a complete overhaul of the Lake Bluff interchange. The project will improve safety for motorists, bicyclists, and pedestrians and support future growth at the gateway to Lake Bluff through access and drainage improvements.
"With Democrats and Republicans coming together, we passed the largest and most robust capital plan in state history that will rebuild roads, bridges, transit, and vertical infrastructure across the state," said Gov. JB Pritzker. "Here in Lake and Cook Counties, I'm so proud that we're bringing critical investments to roads like U.S. 41 and higher education institutions like College of Lake County. This is a plan that will impact every region of the state, create tens of thousands of jobs, and grow our economy and I'm grateful to leaders like Senator Morrison for helping to make it a reality."
"The design of this interchange is the same today as it was pictured in the very first aerial photo of this area in 1939. We love our history in Lake Bluff, but it is long past time to bring this important asset into the twenty-first century," said Lake Bluff Village President Kathleen O'Hara. "Our village thanks Senator Morrison for her role in funding this crucial safety improvement."