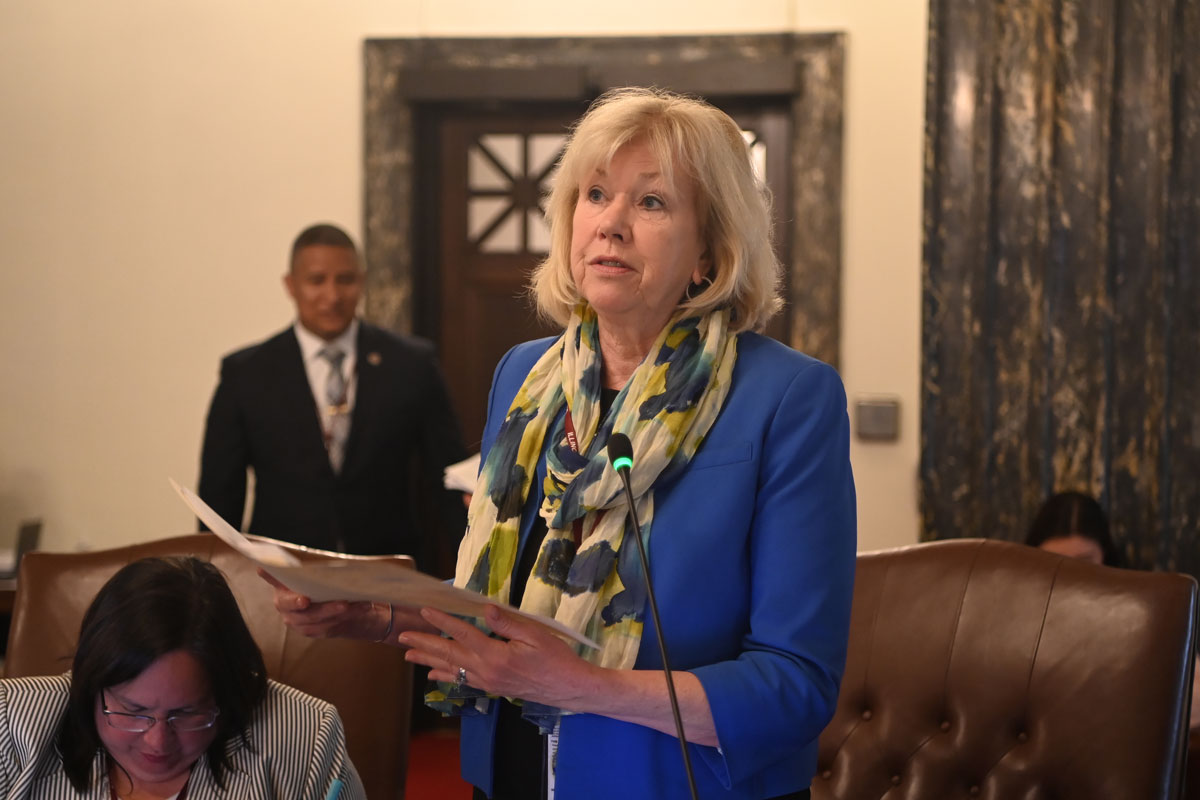 SPRINGFIELD – Nearly a year after State Senator Julie Morrison, her family and hundreds of people in the Highland Park community ran for their lives as a gunman opened fire on the town from a rooftop, she championed a new law to enhance public safety at large outdoor gatherings through the use of drones.
"As we enter parade and festival season, it's more pertinent than ever that law enforcement are equipped with the most modern tools and training to keep communities safe," said Morrison (D-Lake Forest). "It's simple: drones will save lives. We can't let another community feel the sheer terror and heartbreak that Highland Park still feels a year later. Today we've taken a positive and commonsense step toward a safer Illinois."
Tragically last year, a sniper fired into the Highland Park Fourth of July parade, killing seven and injuring 48. Morrison was walking in the parade with her family at the time.
She filed legislation last fall, and teamed up with her colleague State Senator Linda Holmes (D-Aurora) – who had a separate mass shooting tragedy in her district in 2019 – to bring their efforts together this spring.
The two tragedies led Morrison and Holmes to work in tandem with their local police departments to enhance public safety for future events. Together, they passed House Bill 3902. It allows law enforcement to use drones to monitor special events, like parades and festivals, to detect breaches and identify public safety issues.
"The City of Highland Park appreciates the work of Senators Morrison and Holmes leading on legislation that will broaden the use of drones by public safety in certain situations, specifically for preventative use against public safety threats towards public gatherings," said Highland Park Mayor Nancy Rotering. "Allowing our public safety personnel the use of drones to monitor large scale public events will increase their ability to secure an area, and save time while improving the delivery of life-saving services."
Addressing concerns about drone surveillance and privacy, the law sets specific limits on where and how drones can be used, restricts photography, prohibits facial recognition or onboard weapons, and adds reporting and retention constraints. Only events held in public outdoor spaces owned by the state, county or municipality can be monitored.
House Bill 3902 was signed into law Friday and takes immediate effect.