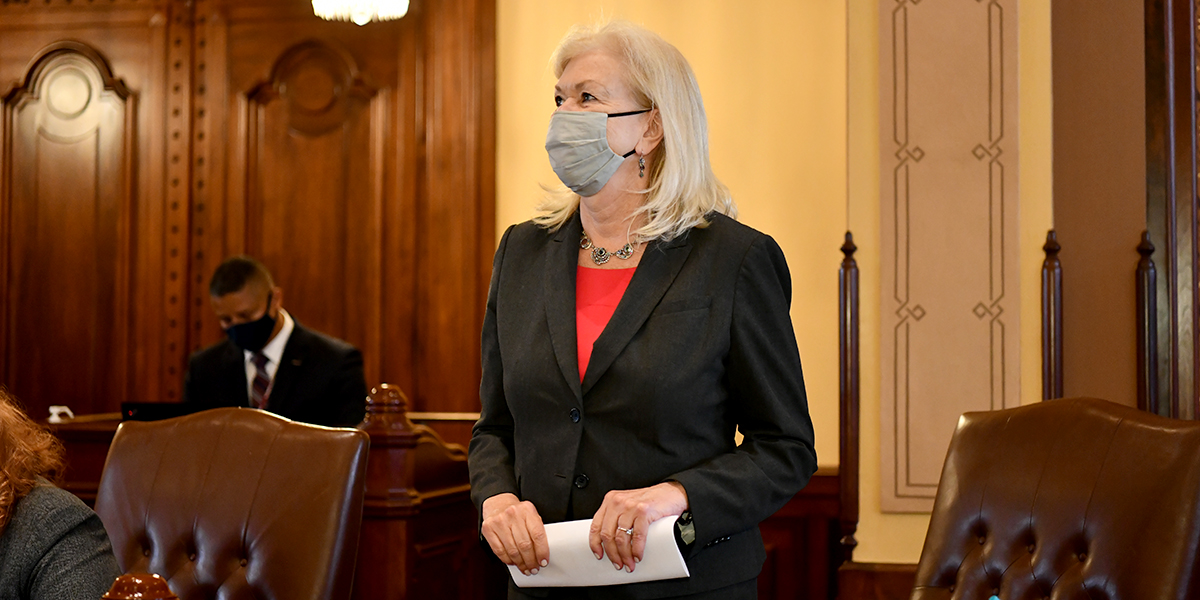 SPRINGFIELD – After more than a year of social distancing, mask wearing and limited quality time with loved ones, Senator Julie Morrison (D-Lake Forest) is pleased Illinois has now moved one step closer to normalcy as the Bridge Phase of the Restore Illinois Plan begins.
"The return to normalcy is on the horizon," Morrison said. "But life as we once knew it is only feasible if we get vaccinated and continue to mask up in crowded areas."
Illinois entered what has been pegged as the "Bridge Phase" of its recovery plan Friday, allowing capacity limits to ease and business operations to increase.
The move to the Bridge Phase – which is the final phase before a full reopening – comes as more than 10.3 million COVID-19 vaccine doses have been administered across the state. Barring any significant reversals in cases and hospitalizations, Governor JB Pritzker said the state could see a full reopening as soon as June 11.
Progress will continue to be made as more people get vaccinated. As of this week, Illinoisans 12 and older can now receive the Pfizer shot. The Moderna and Johnson & Johnson vaccines are also still available for adults. To find a vaccine provider and make an appointment, people can visit coronavirus.illinois.gov.
"We have so many people to thank for the progress we have made – including doctors, public health officials, and people throughout our communities who sacrificed so much to keep their neighbors safe," Morrison said. "While I feel a sense of hope for our future, I would be remised if I didn't recognize the thousands of lives we tragically lost to this awful illness."
Senator Morrison urges everyone to continue to listen to public health officials for guidance as the state moves toward reopening.