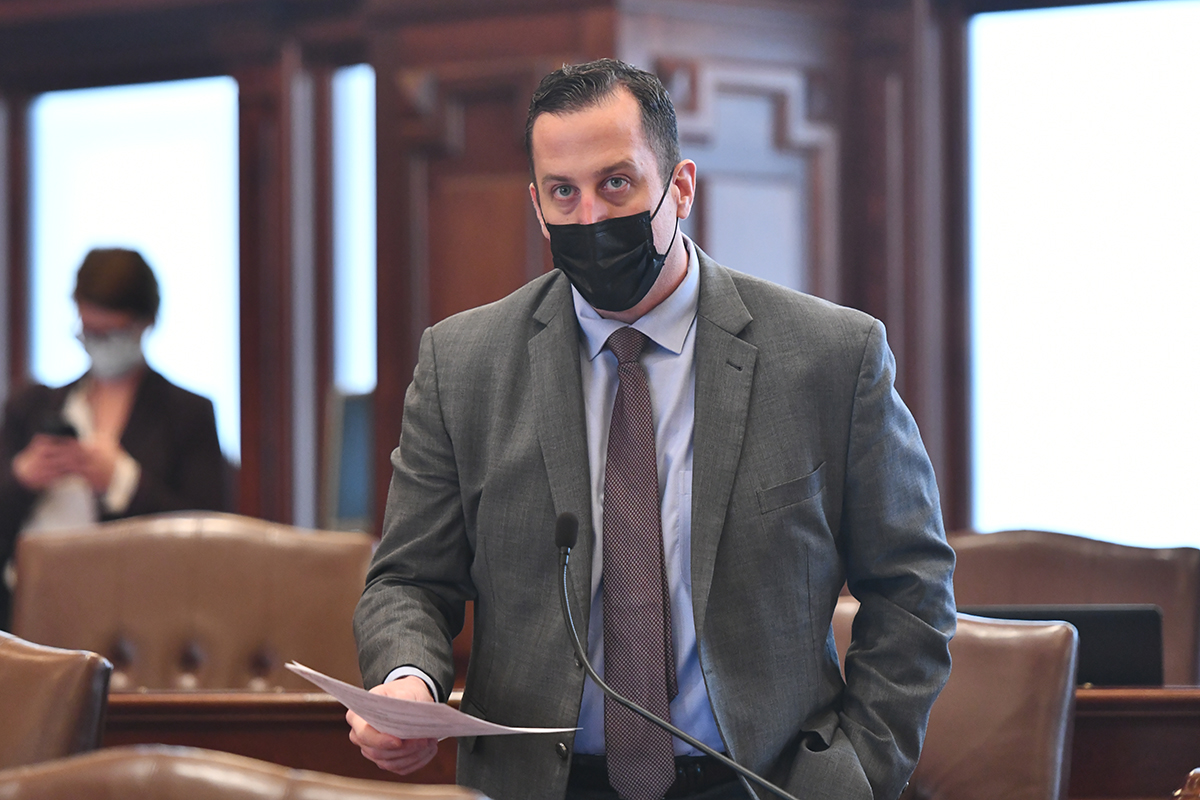 CHICAGO – State Senator Michael E. Hastings (D-Frankfort) will be joined by employees from Southwest Airlines for a press conference Thursday to outline legislation allowing for those employees to use earned sick time to care for ill family members.
"When times are tough, it is best to be surrounded by family. That is why it is nonsensical for those who have worked hard, long hours to be unable to use earned sick time to care for family members," Hastings said. "I look forward to having remarkable people by my side to share their stories."
Hastings was inspired to lead the measure by two constituents, both who are flight attendants for Southwest Airlines. Corliss King's husband was diagnosed with end-stage renal disease in 2017 and was hospitalized several times, receiving various surgeries that left him in need of care at home. Corliss was able to use her own accrued sick time to help care for her husband and children until 2017, when a law was passed that removed coverage for airline employees.
Susan Lyons has a similar story. When her brother, a single father, suffered a heart attack, was pronounced dead, and revived but in a stable coma, Susan was forced to take unpaid FMLA leave, rather than use any of the 300+ sick hours she had accrued on the job. She lost over a month of income during the time she was caring for her brother and his child.
What: Press conference to discuss legislative efforts to allow flexible usage of sick leave for airline employees
Who: State Senator Michael E. Hastings (D-Frankfort); Corliss King, Southwest Airlines
When: 9:15 a.m., Thursday, April 8
Where: Illinois National Guard Midway Armory, 5400 W 63rd St., Chicago, IL 60638