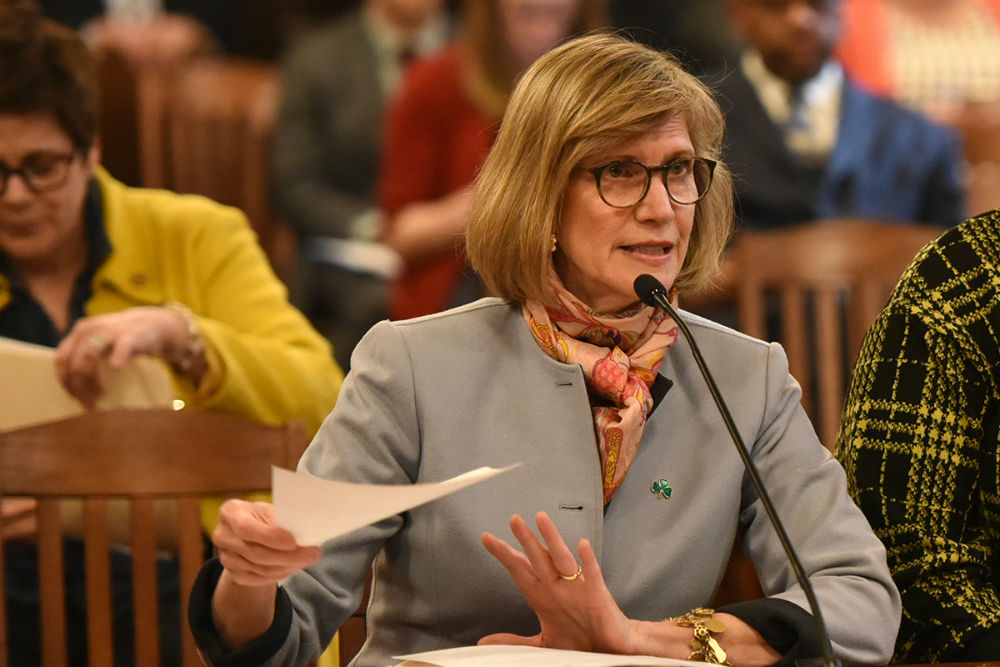 SPRINGFIELD – State Senator Suzy Glowiak Hilton (D-Western Springs) advanced a bill from the Senate Judiciary Committee that would allow state agencies that purchase food through a contract to donate leftovers.
"Millions of Americans struggle with hunger while billions of pounds of food are wasted," Glowiak Hilton said. "The state needs to lead by example and do all it can to curb food waste and ensure that the most vulnerable of us are fed."
The U.S. Department of Agriculture estimates that 30-40 percent of the total food supply is wasted each year. Most food waste occurs at the retail and consumer levels.
Senator Glowiak Hilton's measure requires each state agency that purchases food through a contract to adopt policies that allow for the donation of leftovers. Food can be given to food banks at homeless shelters, food pantries, soup kitchens, and other non-profit organizations.
Senate Bill 3036 passed the Senate Judiciary Committee and awaits consideration before the full Senate.