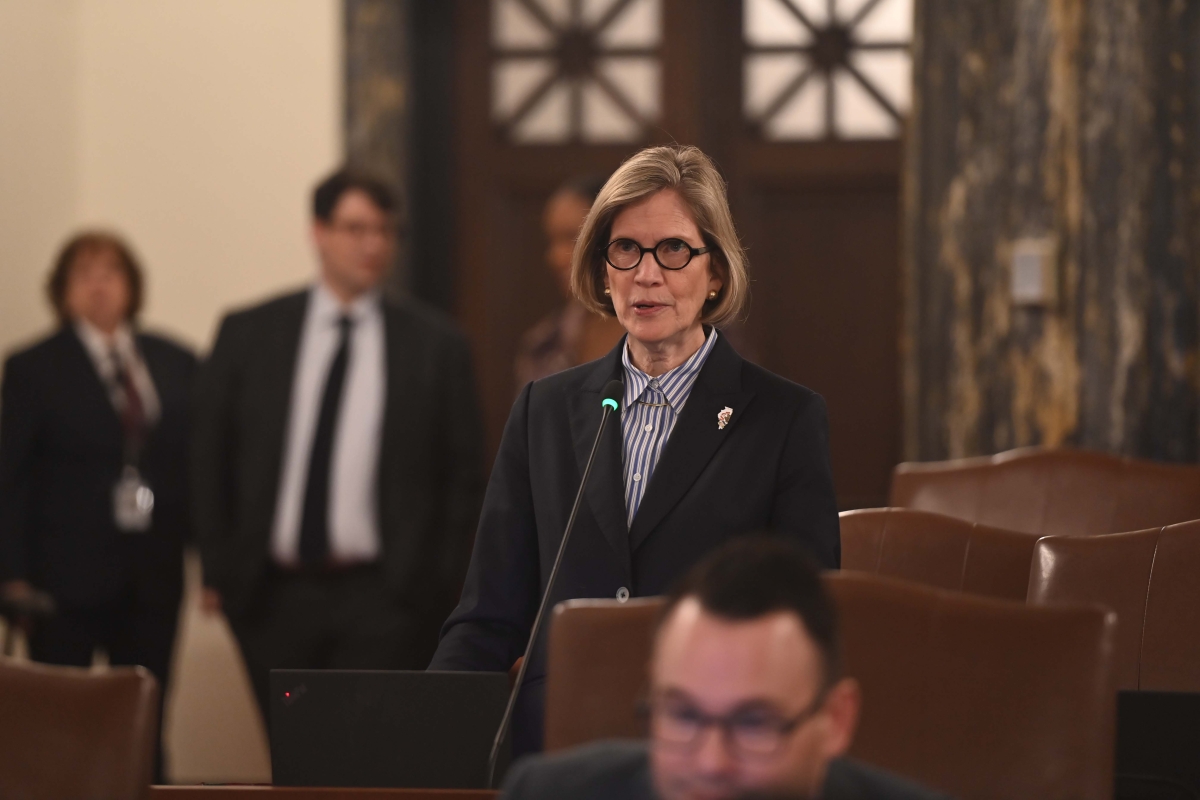 WESTERN SPRINGS – State Senator Suzy Glowiak Hilton is partnering with Metropolitan Family Services DuPage to host "#LovePurse" donation drives for local women in need.
"Love Purse gives survivors of domestic violence the products and care they need," Glowiak Hilton (D – Western Springs) said. "This event gives our community the ability to rise up and help women with the challenges they often face alone."
The "#LovePurse" movement collects new purses that are filled with personal care items, toiletries, menstrual products, and notes of encouragement to distribute to women in need and survivors of domestic violence. Members of the community are asked to purchase a purse and fill it with the requested products. Residents should take these products to the drop off locations throughout their communities.
"I am so excited as this will be the 4th time that purses will be going to MFS," said Maria Castro, the founder of "#LovePurse." "The senators have been so very thoughtful and kind by using their platforms to get the word out and donate them to women in need in their districts."
Purses and personal care products can be dropped off at the following locations from Feb. 5 to March 10:
Villa Park Public Library, 305 Ardmore Ave., Villa Park
Courts Plus- Elmhurst Fitness, 186 S. West Ave., Elmhurst
Glendale Heights Sports Hub, 250 Civic Centre Plaza, Glendale Heights
Hinsdale Public Library (Feb. 19 to March 5) 20 E Maple St, Hinsdale
Oakbrook Library, 600 Oak Brook Rd, Oak Brook
More information about "#LovePurse," as well as a full list of requested products can be found on their website at lovepurse.org
###